Opinion / Columnist
African leaders now smell like goats!
08 Nov 2020 at 07:01hrs |
Views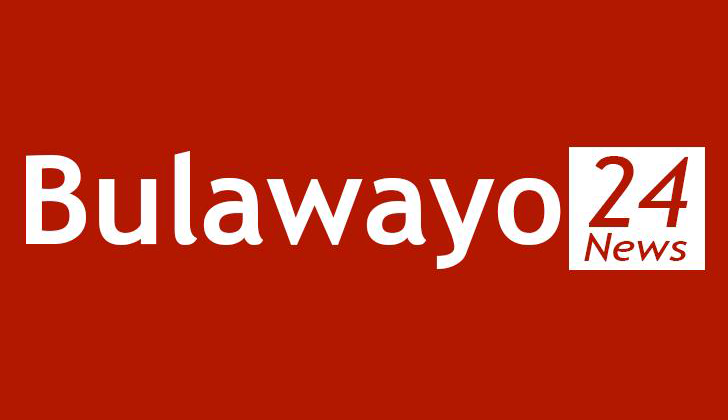 The Lord really works in mysterious ways.
It has come full circle for Evo Morales.
The former president of the South American country of Bolivia will be returning home on Wednesday this week (November 11, 2020) exactly 12 months to the day after his November 11, 2019 escape from the country after he was hounded for "rigging the election" in a "heavily flawed" October 2019 vote that was supposed to give him his fourth term in office.
You see, the dramatic events that led to Morales' ouster began on Friday October 25 last year when that country's election tribunal declared him the winner, which riled his main rival Carlos Mesa who, as has become the norm with opposition parties contesting elections nowadays, even in America (Kikikiki), called the whole exercise a "gigantic fraud".
Rolling protests followed and quickly snowballed. Subsequently, the United States-based Organisation of American States (OAS) a regional body bringing together the 35 supposedly independent states of the Americas purportedly audited the vote and issued a preliminary report on November 10 claiming it had discovered "incontrovertible evidence of an electoral process marred by grave irregularities".
On the same day, the US Secretary of State, Mike Pompeo, tweeted: "Fully support the findings of the @OAS_official report recommending new elections in
#Bolivia
to ensure a truly democratic process representative of the people's will. The credibility of the electoral system must be restored."
It supplied the much-needed fodder for the opposition.
In fact, the Washington DC-headquartered organisation effectively put its finger on the scale and tipped it against Morales, who was described as a "wannabe dictator".
All the while, the left-leaning Aymaran Indian politician, who first came to power in 2006 as Bolivia's first indigenous President, was coming under withering attacks from the US administration, its vested and abiding press and other regional countries that were pressing for a fresh election.
Although he tried to hold his ground, he finally gave in after the compromised security forces asked him to resign.
On November 11 he was gone.
But why is the story of Evo Morales even important or relevant in this part of the world?
Well, Bishop Lazi wants you to appreciate how this South American chap was eventually felled by a devastating and toxic trifecta of an ostensibly damning OAS audit report, festering post-election protests demanding a fresh vote and telling pressure from some sections of the security forces.
We are told that his sins are far too familiar on the African continent.
As then-Latin America's longest-serving leader, we are told he tried, "as many African leaders are wont to do", to "cling on" to power by extending his rule beyond his term limit through "rigging" and "fraud".
After Morales' 2014 electoral landslide victory, the US-based New York Times believed to be one of the three American pro-western coup newspapers, including The Economist and the Washington Post had eerily warned that "the pattern of prolonged terms in power is unhealthy for the region".
All the derogatory nomenclature that we have been hearing to describe recent elections in Africa, particularly in Guinea, Ivory Coast and Tanzania, and more recently the impending elections in Uganda, was similarly systematically wheeled out.
Not surprisingly, Morales was described as a "mean-spirited autocratic dictator" who could stop at nothing, even trampling on the "will of the electorate" just to "remain in power".
The white man says give a dog a bad name and hang him, while our forefathers told us that when a hyena wants to eat its cubs, it first accuses them of smelling like goats.
Journalist, constitutional lawyer and author, Glenn Greenwald, who is one of the co-founders of The Intercept, an online publication, wrote on June 8, 2020 that: "The (New York) Times similarly lamented the dangers posed to Bolivian democracy back in 2014 as the result of Morales' landslide victory at the polls. To the Times and the US media at large, democracy is imperilled when a candidate disliked by the US wins at the polls; conversely, democracy can be saved only when such elected leaders are overthrown and replaced by force with a US-backed puppet."
Redflags
But this is where it gets interesting: The same New York Times reported on June 7 this year that a study that had been conducted by three experts from US universities Francisco Rodríguez, an economist who teaches Latin American studies at Tulane University; Dorothy Kronick, an expert on Latin American politics at the University of Pennsylvania, and Nicolás Idrobo, a doctoral student at the same university who is the co-author of a textbook on advanced statistical methods had shown that it was actually the OAS audit findings, and not the Bolivian election results, that were a fraud.
"A close look at Bolivian election data suggests an initial analysis by the OAS that raised questions of vote-rigging and helped force out a president was flawed," the experts concluded.
These findings were also corroborated by the Washington-based economic think-tank, Centre for Economic and Policy Research, which released an 82-page report on the OAS audit in March this year.
It claimed: "The OAS' observation activities in Bolivia's 2019 general elections are the latest example of a deeply problematic observation mission whose dishonest, biased, and unprofessional conduct has caused serious damage to the country's democracy."
But the OAS, just like many other international organs that are proxies of the US, has for long been considered in Latin America as a servile and subservient tool of the US State Department. All this, however, came after the fact, and we now know that it is true.
Why?
After the fresh vote that was subsequently conducted last month, Bolivia's elections tribunal again declared that Morales' party, Movement for Socialism (MAS), now led by Luis Arce, had triumphed over a united opposition again now a common trend in Africa under the banner of Carlos Mesa, who had been defeated by the ousted leader last year.
So, how could a thoroughly unpopular party that was accused of trying to rig last year's election win this year's polls?
Proverbs 28: 1-28 says: "The wicked flee when no one pursues, but the righteous are bold as a lion. When a land transgresses, it has many rulers, but with a man of understanding and knowledge, its stability will long continue. A poor man who oppresses the poor is a beating rain that leaves no food. Those who forsake the law praise the wicked, but those who keep the law strive against them. Evil men do not understand justice, but those who seek the Lord understand it completely. . ."
Evil men indeed do not understand justice.
Back on the menu
Bishop Lazi again asks: Why this kerfuffle or fuss over Bolivia?
In an interview in exile with The Intercept's Glenn Greenwald soon after his ouster, Morales gave a very revealing insight of how he found himself in his unenviable circumstances.
"When I became President in 2006 and 2007, a brother . . . told me, 'President Evo, watch out for the United States Embassy.' And I asked him, 'why?' Because where there are US embassies, there are coups, except for the United States because there are no US embassies in the US. So why did we throw out the US Ambassador (in 2008)? He was conspiring, he was planning coups. In my 13 years in office I do not know how many coups we defeated, but this time we were defeated."
Well, quite ominously, in 2008, Morales had expelled US Ambassador Philip Goldberg for actively promoting protests and trying to engineer regime change.
Sounds familiar? Kikikiki.
The whole fuss is about trying to control key resources. Essentially, the OAS report wanted to shift power of lithium-rich Bolivia to the white, US-subservient right led by Carlos Mesa.
Bolivia has the world's largest lithium resources a light metal that is critical in high-performance batteries used in smartphones, laptops, electric cars and renewable power storage facilities.
It is currently at the centre of the world's green revolution.
Studies that have been verified by the US Geological Survey indicated that Bolivia has 21 million tonnes of lithium, which is three times as much as in Australia, the world's largest producer.
Morales wanted to build a state-run lithium industry that would give it the wherewithal to lift its population out of poverty.
It was quite promising because the one-time cocoa farmer had managed to lift many Bolivians out of poverty and tremendously raised the standard of living during his tenure.
Under Morales, a left wing politician averse and suspicious of the International Monetary Fund and the World Bank that he regarded as instruments of the West's neoliberal global influence, Bolivia's economy grew by a steady 5 percent a year.
Poverty fell from 60 percent in 2006 to 35 percent in 2017. Extreme poverty more than halved from 38 percent to 15 percent.
The country's unemployment also halved, while the minimum wage increased threefold.
Morales' achievements were staggering.
Essentially, Morales and Bolivia represent the repudiation of neoliberalism and success of people-centred policies, including the assertion of a growing resource nationalism resolve that we are increasingly beginning to see in Africa.
With the continued exponential rise of China, which is well on its way to become a global superpower, continued progress in Russia and rising nationalism in the US under the "America First" agenda, the competition for resources mainly from Africa would likely become feverish and frenetic.
For the West, winning the coveted prize of abounding resources on the continent would mean replacing ruling African regimes with pliant ones through its age-old tactics.
This is why elections in Africa, just like the Bolivian elections, are seemingly becoming more contentious than before.
An invisible finger is trying to tip the scales.
Africa is back on the menu and its leaders are now smelling like goats that have to be devoured. And social media is putting in quite a shift to try to accentuate the smell of leaders on the African continent. This time, however, it is not going to be that easy.
Bishop out!
Source - sundaymail
All articles and letters published on Bulawayo24 have been independently written by members of Bulawayo24's community. The views of users published on Bulawayo24 are therefore their own and do not necessarily represent the views of Bulawayo24. Bulawayo24 editors also reserve the right to edit or delete any and all comments received.