Opinion / Columnist
The mystery of the Mnangagwa gold mill
08 Nov 2020 at 07:35hrs |
Views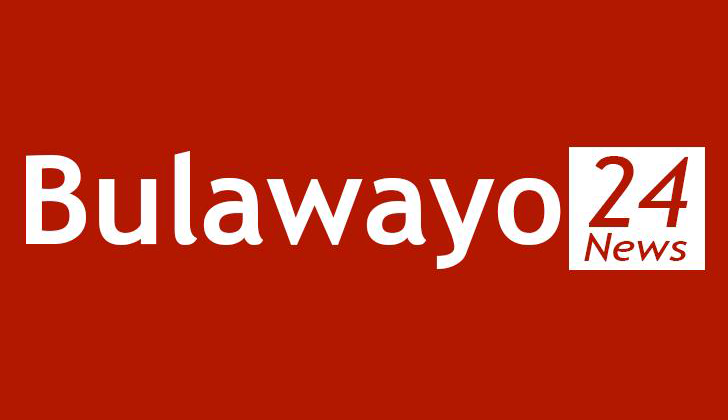 NOTHING is wrong when a president deals in gold, ordinarily. But, when you hear that President Emmerson Mnangagwa and his family run a gold mill, you struggle to convince yourself that everything is right about it.
By now you must be knowing that there is a three-stamp gold mill operating at Precabe Farm in Sherwood, Kwekwe. That farm is owned by the Mnangagwa family, broadly. That is where the family home is, too. On a good day, the mill can process some 24 000 tonnes of gold ore.
That's just the beginning of the math. You are guaranteed several kilogrammes of unrefined gold from that load if the ore is good enough, which, it seems is mostly the case. And it gets more interesting. The guy who would have brought in the ore goes away with something like a quarter of the gold that would have been milled. The miller is the bigger winner because he or she then goes to the mill residue where the remainder of the gold remains and can further refine it into purer stuff.
When it comes to how much President Mnangagwa and-maybe-his family get in gold on a daily basis, your guess is as good as mine. But one thing is clear. The harvest is not bad. In other words, the Mnangagwas seem to be a gold-rich outfit. And that's where you start seeing the yellow-then red-flags.
Start with the question of who brings in the ore for milling. We are told it's the small-scale artisanal miners from around Sherwood. Maybe. But then, in Zimbabwe, 'artisanal' is mostly a euphemistic adjective for illegal gold panners. Granted, there are licenced small-scale miners who would take their ore to Precabe Farm.
But there is a lurking possibility that the mill could be processing illegally mined gold produced by the so-called 'makorokoza'. It's natural to speculate that way because no one has come out amply clear on President Mnangagwa's catchment area. And, as it were, Kwekwe is not so famous for legal gold mining. Most of the city and its vicinity is the El Dorado of 'makorokoza'. If you then proceed on the principle of probabilities, most of the ore that is going to Precabe Farm is from the netherworld, so to speak.
If this is true, then there a bigger problem. You know who these 'makorokoza' are. You know what they do and are capable of doing. Anaconda. Al Shabaab. Those names ring a bell, don't they? They are the notorious militias whose cradle is Kwekwe. They mined gold illegally anywhere and everywhere, including the underbelly of the Kwekwe central business district.
They were funded by politicians, so the violence, murder and mayhem they committed also spilled into the political arena. They have been used by politicians to persecute their political foes, turning Kwekwe and the surrounding areas in the Midlands into gruesome battlegrounds, particularly at election time.
Now, if, indeed, President Mnangagwa is taking illegally obtained gold ore from these militias, he is inadvertently or knowingly using the Precabe mill as a tool to enhance his patronage around the militias. They will owe him loyalty. We used to hear stories that the president was the godfather of Al Shabaab and Anaconda, but that hasn't been proven. But, with this mill thing, it would be easy to rally them into a political force for his benefit. And that 'benefit' would be organised violence targeting the president's political foes, potential or real.
So, one prays that, that it's not true that he is dealing with the 'makorokoza'. The potential politically motivated violence aside, it would make the president a criminal too. If you benefit from criminal proceeds, you become an accomplice. No two ways.
That leads to the next point. Most of the people out there don't know where the president and/or his family is/are selling the gold they are harvesting from the mill.
Is the gold going to Fidelity Printers? Is it being exported? Does the president and/or his family have the requisite licences to be dealing in gold?
You see, these questions are as relevant as they are topical. Of late, there has been lots of drama as the first family has been namedropped. Just recently, some gold dealer is reported to have claimed to police detectives and military operatives that the gold that Henrietta Rushwaya, a family connection, attempted to smuggle out of the country a few weeks ago belonged to President Mnangagwa's wife, Auxillia, and her son, Collins.
The conversation around Zimbabwe's gold is so burdening. We are always hearing about these mega-billion gold bullion leaks that are bleeding the economy. Yet we haven't really discovered who, exactly, is leaking the precious stone. The syndicates involved outside the occasional small fish that are arrested and, in rare cases convicted in court.
Therefore, there is need for transparency in the manner in which the first family is handling the Precabe gold mill. Nick Mangwana, the Information portfolio secretary, is not making things any better by denying two things. He says President Mnangagwa doesn't own a gold mill. That was going to be a safe propaganda line because, up to now, we are not sure of the mill ownership structure. It could be situated on Precabe Farm but owned by someone from somewhere. But his refutations become dangerous when he says there is no gold mill on the farm. Well, they could work overnight to uproot the mill in order to hide this denial, but the mill was there the last time we checked!
What's the point in denying the fact that the mill exists on Precabe Farm? What's there to hide? The problem is, the moment you try to hide something, people begin to smell fish. It would then seem that there are certain things that are there but must not be known by the public. And you know that where there is opacity, corruption is lurking close by. Particularly at a time when there is so much name-dropping that doesn't flatter the first family.
Two things are possible here. Either the president and his family lack good advice on how to run their private commercial business, or they know what must be done but don't care because they are firmly rooted in underworld deals. And you know very well that people are not going to find the first possibility appealing. It's more pleasurable to dwell in the negative, so people will be inclined to conclude that the president and his family are crooks.
-----
Tawanda Majoni is the national coordinator at Information for Development Trust (IDT) and can be contacted on tmajoni@idt.org.zw.
Source - the standard
All articles and letters published on Bulawayo24 have been independently written by members of Bulawayo24's community. The views of users published on Bulawayo24 are therefore their own and do not necessarily represent the views of Bulawayo24. Bulawayo24 editors also reserve the right to edit or delete any and all comments received.