Opinion / Columnist
When God uncovers mortal men
10 Nov 2020 at 12:51hrs |
Views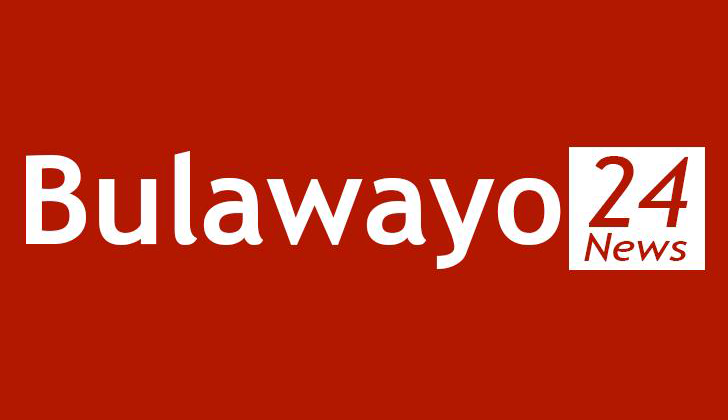 The true length of a frog is known on the day it dies.
Such has been wisdom since time immemorial.
Juxtaposing that with the recent deaths of Genius 'Ginimbi' Kadunungure and Lazarus 'Gringo' Boora as people who had larger- than -life characters can only be typical.
The duo's passing on within hours of each other gripped the country dividing opinion just like the death of former President Robert Mugabe. Was he a hero or villain? Questions abounded with social media platforms witnessing explicit jargon, some condemning his leadership to the darkest pits of the earth while some extolled him to the blue heavens as a virtuous mortal who sought equality among humankind.
Moreso, the recent American Presidential elections is also a case in point. USA elections kept billions of people awake at night glued on cable TV and radio broadcasts.
While political flames have died down embers are seething underneath as Joe Bidden, the underdog won resoundingly shining a light on Donald Trump' s fallible character. Elections exposed him as a showboating former leader of one of the perceived superpower country who could not take political defeat like a gentleman.
America with all its glory, perceived and confirmed, and its image as a beacon of democracy had glaring shortcomings. Americans like to preach democracy to the world. They like to be the benchmark of democracy and everything political. They like to pride themselves as Godfathers, benefactors and doyens yet they also have bitter leaders who are power-hungry just like African dictators who are fond of tinkering with national Constitutions to score prolonged terms in high office.
American democracy, it emerged is a pie in the sky that is sold to the world as as the country uses it to pursue foreign interests. In the American backyard, politics is fraught with dangers and counter moves that could derail and betray dreams of a generation.
Trump whimpered like a kid admonished begrudgingly by a cruel foster mother. He spoke of electoral theft,stopping vote counting and the courts to take legal action against the election winners. What the hell? He had seen a humbling defeat coming his way and was preparing a shameless soft landing for himself.
Openly boisterous, arrogant and racist, Trump probably because of his immense personal wealth thought he could poke his nose in every nook and cranny of world affairs and come out the victor.
Underneath the veneer of invincibility, God revealed him as a sulking competitor throwing tantrums like a baby for failing to get his way.
Enter 'Ginimbi' on the stage. He met his fate on Sunday morning with three other people in the affluent suburb of Borrowdale along Legacy Way formerly Borrowdale Road, a street name pregnant with meaning in the Zimbabwean context.
His Rolls Royce Wraith got involved in a head on collision with a Honda fit before bursting into flames. Wraith, as the name suggests are ghosts that roam the earth.
Whereas legacies are for countries, big men and women.
And Zimbabwe as a country has a legacy of fighting tooth and nail in a protracted liberation war that spanned the SADC region to unseat British colonialists from the mantle of power consequently embarking on a Fast Track Land Reform programme to give back land to the landless black majority.
The feat however chaotic and its stigma as a harbinger of economic turmoil became the flagship of the country across Africa as a pioneer in redressing colonial land imbalances.
In toto, that was a Mugabe legacy warts and all. He was the champion. The whole idea of evicting white settlers from prime farmlands was seen the world over as his baby even though liberation war veterans like the late Chenjerai Hunzvi became the face of the project.
The land reform programme remains a legacy to empower Zimbabweans. Its successes and failures are however debatable.
For Ginimbi, a renowned party animal and lover of all things fancy from furcoats, cars, shoes and women- married or not, he has left the rumourmill running forever.
Allegedly, he had one child and no legal wife. A speedster on the roads in top- of-the-range cars, he was a later day businessman who enjoyed showboating his wealth and latest acquisitions, a tradition perfected by yesteryear businessman Philip Chiyangwa who would drive around Harare in sleek, roofless sports cars a hit in the bygone era. Chiyangwa boasted of designer suits, shoes and all manner of apparel that he would change all year round without repeating. He even imported a customized Hammer limousine, a design taking after the famous American military van, the Humvee.
Amongst his business exploits in real estate, football management, politics and Parliament, farming, and owning a house-cum -hotel with a helipad, Chiyangwa is famous for being the 'King of Selfies" living his best life.
We will also remember him for trashing international journalist Lance Guma with unprintable words when he pursued a story involving divorce proceedings with his first wife.
On the other hand, as Ginimbi lie cold and lifeless in a Nyaradzo mortuary awaiting burial, his legacy has been on every lip within and beyond Zimbabwe.
People got to know his true worth, that he dabbled in fuel imports by hook and crook, that he once allegedly swindled large sums of money from friend turn foe Mutumwa Mawere. That he was a first cousin to the former wife of the Vice President Mary Mubaiwa.
His friend Karim Limumba from Malawi was fugitive from state tentacles having been part of a syndicate that defrauded government of $32 million, a project thenceforth known as 'cashgate'. The scandal ended in donors who contributed about 40 percent of Malawi's budget stopping aid.
Lumumba's charges were money laundering involving US$ 2, 6 million before he skipped bail for South Africa where Malawian authorities wanted his extradition.
Dozens of other people were also arrested in the scandal including former President Joyce Banda under whose watch the scandal happened.
The other companion video vixen Moana ' umali' had had sour rations with his father who had problems with her life of partying.
In that, the saying show me your friends to prove one's character strikes a chord. There was no way he could have been a saint among questionable characters.
He also built an expensive mansion close to his father's home in Domboshava that he wished be turned into a hotel upon his death. Ginimbi' s life making friends with international artistes like Nigerian Davido was without a doubt the envy of many as he lived in the fast lane.
We also hear he wanted an all- white send-off on the day of the funeral, a practice his family promise to follow to the letter over the weekend of the burial.
However God unmasked him for what he is, a mere mortal despite the wealth.
And people would like to remember him with the not-so savoury moments of his life like the extravagant all white parties where champagne and expensive Devil's Juices flowed literally in rivulets amid a sea of poverty.
It is not to begrudge his wealth and choices but human nature seeks to find comfort in scrutiny and gossip.
Of course there has been talk of him running a foundation for underprivileged children. It is said he did that with a passion. However it is the outlandish stuff people focus on, the tiny secrets magnified and the little known skeletons in the bottom drawers that come to the forecourt.
Gringo on the other hand, satirically Ginimbi' s companion along the way to the afterlife was a darling of the people. Dearly loved and fondly remember for livening most evenings during family time through comedy on telly, Gringo was poor financially, a direct opposite of flashy Ginimbi.
The duo' s life stories have one thing in common however, both loved showbiz and lived in the public eye, one rich another poor.
But it is during times like these, funeral wakes when peoples lives are paraded to the barest.
The frog jumps around its entire lifetime, running into murky waters and furrows, croaking gleefully unperturbed by the surroundings. But one day men discover the colour of its underbelly as it lay dead, unflinching. Men can now measure the lanky legs and humongus head.
Already thieves are targeting Ginimbi's earthly possessions with a pair allegedly caught stealing plastic chairs at the funeral wake.
In same vein, God has a way of unmasking men. Eventually, what are we known for? Upon death which is inevitable, what would people remember us for? Catholics say memento morri ( remember you die).
Josiah Mucharowana is a media graduate living in Pretoria. Feedback: +27 84 587 4121.
Source - Josiah Mucharowana
All articles and letters published on Bulawayo24 have been independently written by members of Bulawayo24's community. The views of users published on Bulawayo24 are therefore their own and do not necessarily represent the views of Bulawayo24. Bulawayo24 editors also reserve the right to edit or delete any and all comments received.