Opinion / Columnist
Illegal immigrants struggle in the UK
23 Jan 2021 at 06:21hrs |
Views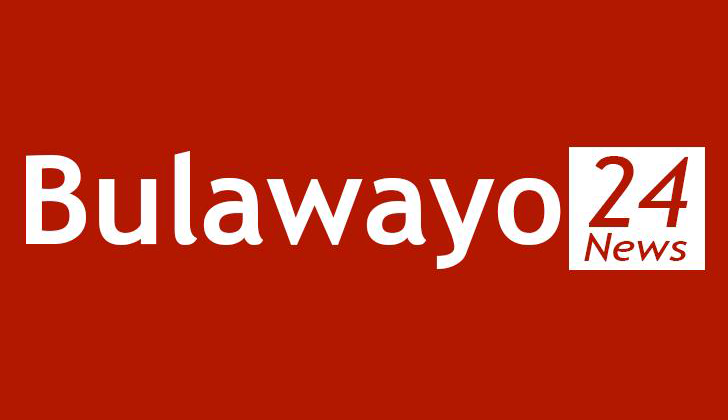 Since the Covid-19 pandemic began, the UK jobs market has changed substantially, take a look at what this means for recruitment and occupational shortages, as well as serious implications for people's health and the healthcare services.
Covid-19 is having a significant impact on businesses and the economy too. This is a virus rampaging across the globe, closing down economies and making the lives of everyone more difficult and for some more desperate.
The Bank of England had forecast that unemployment could almost double by Christmas, potentially rising from 1,35 million job seekers at the moment to 2,5 million by the end of the year.
That would make it the highest level in seven years, yet some analysts and economists predict it could even be worse than that. Now, we are in the beginning of the year and locked down and the companies which are closing down are unprecedented.
Many people are desperate right now and many more will face the challenge of finding a new role in a tough climate in the coming months. This is more than true to those in the UK without a visa or a right to stay. Their lives is seriously a thorn bed.
The worst thing that can happen to a human being is to become an illegal immigrant in a 'hostile environment'. People who have stayed in the UK for years who still have no right of stay because of lack of proper documentation can attest to this.
These people live in fear and constant paranoia. Any knock at the door makes your heart leap with fear.
"Life in Britain was never meant to start with a lie," narrated John Mahachi.
"I got a job to work in a factory for food production. My shift started at 4am ending at 6pm.
"This was called a long shift. Working in that environment, because of your skin colour, was untenable. You would be getting five pounds an hour. The motivation to work was that rent was to be paid weekly. I had to change my name so that I could work without problems."
Life in the UK is not all that rosy, you pay for everything, there is no one who can even loan you some funds, especially when you have no stable job.
Givemore Dhliwayo, with tears running down his cheeks, recounted how he worked as a cleaner, getting £145 a week. From that amount, he was paying rent £75 a week. So he would be left with £70 for food transport and sending some home to his sick mother.
"My company was closed because of Covid," said Dhliwayo.
"My workmates who are British are getting some allowance and I cannot claim any penny. I do not have papers to be here. I cannot go back home, my passport expired long ago. I have lived these weeks by simply dodging the land Lord. But for how long."
His wife and kids are still in Zimbabwe and they need to be taken care of. In the UK, one's skin colour counts, with blacks, for instance, being target of abuse.
Not only that, one is also faced with the mammoth task of working extra hard for long hours, receiving the least remunerations. The moment your employer knows that you have no right to stay in the UK, he does what he wants with you.
This is real. For instance, students not on bursaries have to fund their college life in the UK by working part-time at restaurants, care homes or any other job available. Now, restaurants are closed and Zimbabwean students are suffering. They are actually living a life of a prodigal son.
Maunganidze, an immigration lawyer, retells a sad story: "One early morning, a middle-aged Zimbabwean walked in my office with his wife. He wanted immigration advice.
"He did not have money to pay for the services. You could see frustration written all over his face. He shed tears as he narrated his story.
"The man said he had four children. The older ones could not go to university. The last born was tormenting him. There was a trip to Spain at his school, but he could not go because he had no passport. He couldn't understand why he could not go. The man said he did not know what more to say to him and needed help."
As if that was not enough, UK Prime Minister Borris Johnson started taking a hard line on immigration, saying the UK should introduce a hostile system which will stop immigrants from coming into the country.
They have introduced a curb on work permits through an Australian-style points system and 24-hour security at ports of entry.
Most immigration systems are arbitrary and difficult to navigate. In the hope of stemming the tide of immigrants, among other domestic issues, Britain has left the EU and the EU citizens living in Britain now hang in the balance as they have been given up to June to vary their leave.
But with no jobs, there is no reason to give to the home office in order to satisfy the requirements. Will they be allowed to stay? And if so, under what conditions?
"As fate would have it, three months ago, my UK permanent residency card arrived in the post," said one immigrant who had struggled to get proper documentation.
"I looked at it once and casually put it on the shelf, right next to my jazz records. My partner was way more excited than me: 'People celebrate these things, you know,' she said."
But I still flinch when I hear police sirens. My muscles still tense up when someone knocks on my door unexpectedly. Perhaps more unnerving is knowing that whatever this government gives, it can also take away.
My residency card sits on a shelf like a trophy won after a long marathon, not so much as a reward, but as a reminder of what I am and what I once was.
Now, with the new laws, an illegal immigrant is not allowed to eat, rent a house nor drive. The British policy is to make Britain uncomfortable for illegal immigrants.
Life is not that easy. You cannot go back home because you sold all you had for greener pastures. The economic standing at home is recovering, but like soldiers abandoned in the desert we fight on. We tolerate the abuse, all for the good of our children — for their future and for their own good.
People are now getting letters for the Covid-19 vaccine and the government has stated that those who are not vaccinated may not be allowed to work or be in public.
Anyone without documents will not be invited for the vaccine and will not be allowed to work. Joseph Dube was a teacher in Zimbabwe. He is now in the UK, but his papers have not been sorted.
He is now out of employment and has been given a notice by the landlord. He is afraid to take his case to court because he does not have papers. So he is in hiding, but the effects of Covid-19 have fished him out.
Many people who are not allowed to work end up seeking asylum just to get some sort of stay and little benefits. Many of these are hard working people who can turn things around if only they are given right to work.
Mike Matoro (not his real name) has taken all his kids to Cyprus to study using the monies he got from illegal working. His last born only started last year in Cyprus. Because he is now out of employment he can not manage to pay the fees. His other graduate children are in Zimbabwe and jobless because of Covid-19.
"I really wish I can kill myself, this is too much," he said. Covid-19 has brought misery.
The UK government has implemented some extraordinary measures in an exceptionally short period of time to counter the spread of the coronavirus.
Needless to say that social distancing measures, regional differences and national lockdowns has made it difficult for companies to plan, and disrupted work flows, events and normal hiring practices.
The career advice experts commented that: "The recession might be one of the most malign symptoms of the coronavirus pandemic where employers are concerned, yet it is certainly no reason to give up on your job goals.
"Although it may take some extra thought and, perhaps, some short-term changes to your plans, finding a job that suits you is far from impossible."
It's easy to get lost in negative thinking and despair about your career prospects, especially when there is so much in the news about the poor state of the economy and jobs losses - but reaching the point where you can't even find the motivation to submit an application is self-defeating.
The truth is that the first step to getting the job you want is to believe that you can get it.
That's not to say that you should be unrealistic - there will be fewer jobs out there overall and you will need to do everything you can to make your applications as strong as possible. However, without a visa you will never make it to the interview room.
Covid-19 has left a thick gloom wall surrounding Zimbabweans in foreign lands without proper documents.
Source - the herald
All articles and letters published on Bulawayo24 have been independently written by members of Bulawayo24's community. The views of users published on Bulawayo24 are therefore their own and do not necessarily represent the views of Bulawayo24. Bulawayo24 editors also reserve the right to edit or delete any and all comments received.