Opinion / Columnist
'2023 elections must be transparent, free, fair and credible or will be declared null and void!' ZSD draw battle lines nice and
30 Jan 2021 at 20:40hrs |
Views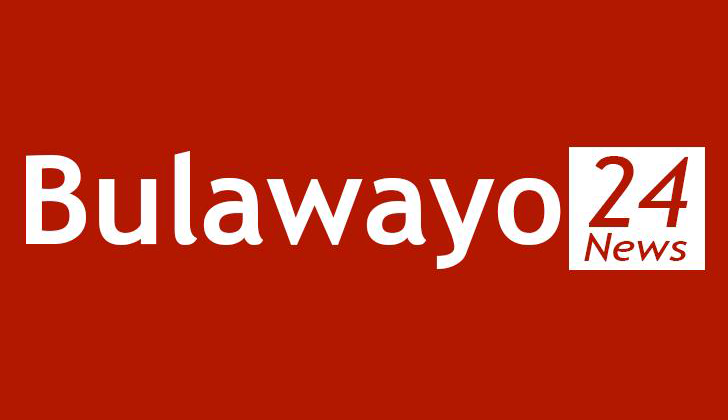 Zimbabwe Social Democrats Press release 29 January 2021
We in the Zimbabwe Social Democrats demand the implementation of democratic reforms necessary for transparent, free, fair and credible elections, as the only way to cure ourselves of the disease of rigged elections and bad governance; itself a pre-requisite to peace, justice and economic prosperity for all and not just a few.
"Seek ye first the political kingdom, and all else shall be added unto you", said Dr Kwame Nkrumah, Independent Ghana's first president.
And "One man! One vote!" was the clarion cry, the Holy Grail, of the fight for independence and to end white colonial oppression and exploitation.
Zimbabweans were short changed! Robert Mugabe and his Zanu PF friends made it clear that if they did not win the 1980 elections, the plebiscite to usher independence, the bush war would continue. Of course, the people voted to end the war and with that vote lost their political kingdom!
Some people argued that the Zanu PF threat was just a political campaign gimmick. There was never any doubt of Zanu PF's ruthless intentions after the party launched the Gukurahundi massacre targeting PF Zapu leaders and supporters, to clear the way for the imposition of the de facto one-party dictatorship that has ruled the country to this day.
Again and again Zanu PF has resorted to using brute force to impose its will on the people. It is foolhardy to argue looking up the business end of an AK47 rifle.
Still, it is a historic fact that the nation has had a number of opportunities to end the Zanu PF dictatorship in the last 40 years and wasted them all.
The best chance to end the dictatorship was during the 2008 to 2013 GNU. SADC leaders had managed to get Mugabe and his Zanu PF party to agree to a raft of democratic reforms designed to stop the blatant cheating and wanton violence that had marred the 2008 elections. All Morgan Tsvangirai and his MDC friends had to do was implement the reforms.
MDC leaders failed to implement even one democratic reform in five years of the GNU. Not one!
Mugabe bribed the MDC leaders with the trappings of high office and the rest is history.
Coming out of the GNU, Zanu PF has retained all its dictatorial powers or be it with a small concession; the party allow the opposition to win a few gravy train seats to entice them to participate in the flawed elections to give the vote rigging Zanu PF legitimacy.
The ordinary Zimbabweans have risked life and limb to elect MDC leaders into power on the understanding the party would deliver democratic changes, to restore the individual freedoms and rights, the political power so rudely denied them since 1980. Sadly, just like Zanu PF before them, MDC leaders too have betrayed the nation.
It took nearly 20 years for the people of Zimbabwe to reach a majority consensus that Zanu PF leaders were corrupt, incompetent and tyrants. It has taken even longer for some Zimbabweans to see MDC leaders for what they really are, corrupt and incompetent.
Zimbabwe's failure to hold free, fair and credible elections is the root cause of Zimbabwe's economic chaos and political paralysis, both the ruling party and opposition leaders are corrupt and useless. The country has been stuck with a corrupt and incompetent government for 40 years, no wonder the country is in total economic ruins.
Holding free, fair and credible elections is our ticket out of this economic and political hell-on-earth we find ourselves stuck in.
"One man! One vote!" is more than just a fundamental right; it is the foundation on which to build a stable, just and competent government.
We in the Zimbabwe Social Democrats therefore demand the implementation of the following democratic reforms, pre-requisites for the holding of transparent, free, fair and credible 2023 elections:
There must be a verified voters' roll. A constituency voters' roll, at least a copy in each constituency, must be released for public inspection along side a supplementary roll for additions, deletions and corrections. The voters' roll must be audited at least once every election cycle and one must be carried out a.s.a.p. to help restore confidence in Zimbabwe's election process.
3 million or so Zimbabweans in the diaspora were denied the opportunity to register and to vote in the July 2018 elections; this must not be allowed to happen ever again. All Zimbabwe embassies and consular offices must start diaspora vote registration.
Zimbabwe's public media and other state institutions such as the Police are notorious for their partisan bias, this must seize forthwith.
Zanu PF is renowned for turning state activities into party activities a situation that has left citizens as helpless as medieval serfs beholden to the overbearing Zanu PF landlords. This must stop.
Corruption is rampant in Zimbabwe and much of the looted wealth has been used to bankroll the election activities of those supportive of the looting, vote rigging and other criminal activities. Government must cancel all existing mining concessions or economic activities to go ahead without keeping any records of quantity and quality of the produce, to whom it was sold and for how much, etc. Everyone must keep records of their economic activities and must be subjected to the audited accounts and all the other checks and balances.
This is a rhetorical exercise in that Zanu PF will never ever reform itself out of office. Still, it is a necessary rhetorical exercise for four reasons:
Zanu PF cannot say it did not know of any necessary reforms and the regime has over two years to fully implement all the reforms.
Zanu PF cannot claim that ordinary Zimbabweans do not want any reforms it is only the West that is demanding reforms
MDC leaders cannot participate in flawed and illegal election under the pretext they can win rigged elections, only to complain of vote rigging after the event
No stone will be left unturned to make sure, with no reforms, the elections are declared null and void.
Gross mismanagement, rampant corruption and rank lawlessness have turned Zimbabwe into basket case Banana Republic, millions have left the country as economic and/or political refugees and left 50% of our people now live in extreme poverty. Dr Kwame Nkrumah was right Zimbabweans lost their political power and soon everything else has been taken away from them. Everything!
After 40 years and counting of being denied their basic freedoms and rights, the people of Zimbabwe must reclaim their freedoms and human dignity starting with "One man! One vote!"
How insulting that Zanu PF thugs have even justified rigging the elections on the foolish notion that doing so was punishing the West for having imposed sanctions on the regime. It is a sick father who will beat his wife and children to punish the neighbour.
If the 2023 elections do not deliver "One man! One vote!" then the plebiscite will be declared null and void and a body appoint to implement the democratic reforms to guarantee transparent, free, fair and credible elections. This is not negotiable.
If Zanu PF cannot deliver free, fair and credible elections after 40 years then they really must go!
Best regards
Signed: Wilbert Mukori
Secretary General
Zimbabwe Social Democrats
zimbabwesocialdemocrats@gmail.com
Source - zsdemocratsblogspot.com
All articles and letters published on Bulawayo24 have been independently written by members of Bulawayo24's community. The views of users published on Bulawayo24 are therefore their own and do not necessarily represent the views of Bulawayo24. Bulawayo24 editors also reserve the right to edit or delete any and all comments received.