Opinion / Columnist
Doctors accuse Zanu PF of concealing covid-19 statistics - should and must demand accountability
04 Feb 2021 at 16:52hrs |
Views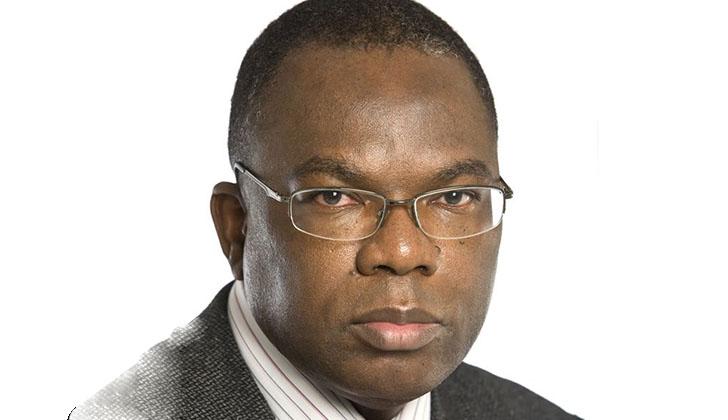 "Health professionals have accused government of allegedly concealing COVID-19 statistics in the country to give the impression that the virulent disease was under control at a time it has ballooned out of control, with nurses and doctors having been turned into "super spreaders"of the deadly virus," reported News Day.
"COVID-19 has been a vicious robber to the medical fraternity in Zimbabwe this year. We mourn our specialist surgeon brother Tendai Mutwira barely a week after losing Professor James Hakim," said Zimbabwe Senior Doctors Association in a statement.
There is no denying Zimbabwe's official corona virus figures are not a true reflection of the reality on the ground.
Zimbabwe's corona virus figures should be comparable to those of SA for the simple reason that the has been heavy human traffic, legal and illegal, between the two countries ever since the pandemic outbreak. SA has 1 458 958 covid-19 cases and 44 946 deaths and Zimbabwe, with 1/4 SA's population should have over 367 000 cases and 11 000 deaths.
It should be remember here that Zimbabwe's economy and health care services were in shambles at the on set of the pandemic and so the country was always going to struggle containing the virus.
There is no denying that Zimbabwe's official figure of 33 548 coronavirus cases and 1 234 deaths as 1st February 202, 10% of the projected figures, is a lie.
One way Zimbabwe has managed to keep it coronavirus figures low is by not testing. In December 2020 when SA had ramped up its testing to over 44 000 per day, Zimbabwe was still doing 1 500 tests per day!
The penalty for not testing is that many infected people who should be in isolation are left in society to spread the virus. And the virus has indeed spread far and wide and fast!
There is crying need for the nation to carry out a through, independent and no-hold barred investigation into the country's handling of the coronavirus. The investigation cannot wait until the pandemic has blown over because the virus will still be with us for another year, at least. And in that period, millions more Zimbabweans will be infected and hundreds of thousands die unnecessarily. The thorough investigation must be carried out now!
Zanu PF government officials, health care professionals, media professionals and, indeed, all those in positions of power and authority must all answer the question: "When did you know that Zimbabwe's official corona virus figures were lies and, more pointedly, what did you do about it?"
Nations get the government they deserve and, we in Zimbabwe, certainly deserve this corrupt, vote rigging and tyrannical Zanu PF government. For the last 40 years, we have done very little to stop the regime riding roughshod over our hopes and dreams; denying us our freedoms and human rights including the right to a meaningful say in the governance of the country and even the right to life!
Zanu PF has murdered over 30 000 innocent Zimbabweans in the last 40 years to establish and retain the de facto one-party, Zanu PF, dictatorship we have lived under all these years. There is no denying having this corrupt and incompetent Zanu PF government before and during the corona virus pandemic has made the corona virus cases and deaths in Zimbabwe worse.
Whilst it is true that corona virus has hit the poor harder than the rich; the latter, in the cocoon five star mansions, were better equipped to keep the virus at bay; still, a good number of the ruling elite and the professionals have too died of corona virus. Proof corona virus affects all Zimbabweans! Proof good governance is important to us all! Proof all Zimbabweans must do their bit to ensure the country is finally cured of this curse of rigged elections and bad governance.
Source - zimbabwelight.blogspot.com
All articles and letters published on Bulawayo24 have been independently written by members of Bulawayo24's community. The views of users published on Bulawayo24 are therefore their own and do not necessarily represent the views of Bulawayo24. Bulawayo24 editors also reserve the right to edit or delete any and all comments received.