Opinion / Columnist
When the opposition runs rings around the opposition
06 Feb 2021 at 07:00hrs |
Views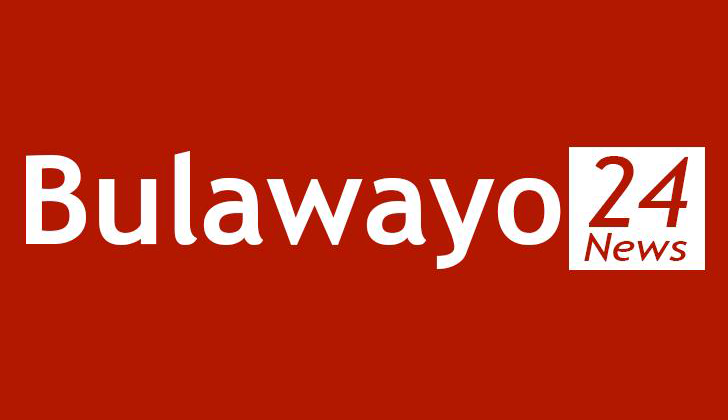 Events in the opposition camp over the past few weeks have been amusing and amazing. Fierce contestation in the MDC followed the late Morgan Tsvangirai's unilateral and undemocratic declaration that the party would not participate in the senatorial elections of 2005.
That incident is nothing compared to the visible sweating under the collar that the MDC-Alliance leadership is showing since Douglas Mwonzora was elected to lead the MDC-T at the end of December last year. Despite the controversial circumstances of his election, Mwonzora has been making the right moves.
Where his nemesis, MDC-Alliance leader Nelson Chamisa, would fix his political opponents by giving them empty positions like deputy secretary for foreign affairs or shut them out completely by throwing them away from any meaningful positions in the party, Mwonzora fostered unity in the party by giving presidential contestants in the December 2020 MDC-T congress meaningful positions.
Nelson Chamisa He appointed his opponents in the internal poll, Dr Thokozani Khupe and Elias Mudzuri, as vice presidents, while Morgan Komichi retained his national chairman's position.
Where Chamisa surrounded himself with youths, mindless student activists and desperate political failures like Professor Welshman Ncube, Tendai Biti and Job Sikhala and systematically sidelined those who were with Tsvangirai for the whole history of the party, Mwonzora demonstrated that one cannot unify a party by pandering to bootlickers.
The fact that Dr Khupe, Komichi and Mudzuri notched some votes, however small, indicated that some people supported them. Mwonzora reasoned that ditching the three meant throwing away the political and proverbial baby with the bath water.
This exposed to the world that Chamisa's over-hyped youth was, in fact a liability rather than an asset as it came with the undesired twin of political immaturity.
On his election to lead the MDC-T, one of the wisest things Mwonzora did was to acknowledge and recognise that President Mnangagwa won the July 30, 2018, presidential election and was, therefore, the President of Zimbabwe.
In a tweet posted on the MDC-T Nyanga Twitter handle, his party tweeted: "The President of Zimbabwe is H.E. (His Excellency) E D Mnangagwa and the Biggest Opposition is MDC-T led by Hon @DMwonzora. We might disagree with ZANU-PF, but democracy starts by respecting constitutionally elected leaders."
Mwonzora may not be popular with the politically immature youths, but he has political wisdom. He realised that a man who spends a farming season picking fights in the village instead of tilling the land will have to contend with an empty barn and a hungry family. He proved to Chamisa and company that an opposition party cannot remain in the bitterness settings and confrontational approach of the election season and move forward at the same time.
In just one month of leading the MDC-T, Mwonzora has quietly demonstrated the virtue of mature and level-headed politics as opposed to the MDC-Alliance's politics of baseless student activism, which Chamisa and company have failed dismally to grow out of. He is already running rings around the clueless Chamisa and company.
In a very short one month, Mwonzora has dizzied and dazzled Chamisa and his team. In that short time, he has shown Chamisa that no matter our political differences, we are Zimbabweans and Africans. We do not celebrate the deaths of our opponents. We commiserate with their families and nation on their passing away.
Without lifting a finger or saying a word, Mwonzora cornered the MDC-Alliance senior honchos into silently admitting that one does not solve national challenges by mindless violence and baseless activism.
It is no surprise that last week, Biti told Heart and Soul Television that his party was now prepared to talk with Zanu-PF.
He must have surprised not just many Zimbabweans, but even his American friends as well when he said: "We are prepared to talk to them without any conditionality, we haven't said (President) Emmerson Mnangagwa must cease to be President before we talk to him, we haven't said that, but having said that, no one can seduce us to accept a lie and accept processes that were against our Constitution."
But it came out clearly that his party is not inviting itself to the talks table with clean hands. It is not about the socio-economic challenges facing the country. It is not about Zimbabweans.
It is about power. The MDC-Alliance has never cared about anyone's welfare if the way it rewards Harareans and other urbanites' faithful voters with uncollected refuse, dry taps and raw sewage flowing into their properties, is anything to go by.
Biti betrayed his party's ulterior motive for asking for talks with Zanu-PF when he indicated that they would not talk with Mwonzora.
He unwittingly let the cat out of the bag when he said, "Mwonzora is a creation of Zanu-PF, so why should we talk to him? It's better to talk directly with the power behind him."
So, it is all about using President Mnangagwa and Zanu-PF to deal with Mwonzora. It is not sudden political maturity.
The whole thing is about political self-preservation. It is interesting to note that in the process of presenting the MDC-Alliance as a reformed opposition party, Biti lied to the world with a straight face that Mwonzora was a Zanu-PF "creation."
The whole world knows that Mwonzora was created by both Tsvangirai and Chamisa. In 2016, Tsvangirai breached the MDC-T constitution by appointing Chamisa and Mudzuri as co-vice presidents to deal with Dr Khupe.
In February 2018, Chamisa, himself a product of democracy trashing, also breached the party's constitution by irregularly commandeering the party's top post from the elected and rightful heir Dr Khupe.
Mwonzora's party tweeted that "democracy starts by respecting constitutionally elected leaders."
After his 2019 Gweru sham congress, Chamisa systematically sidelined veterans of the party like Mwonzora and Tapiwa Mashakada by consigning them to the fringes of the party.
Mwonzora's election to lead the MDC-T is a culmination of an appeal against a Supreme Court ruling, which Chamisa himself went out of his way to appeal against. Given this background, one wonders how Mwonzora becomes a Zanu-PF creation. If anything the MDC-Alliance's woes, which include Mwonzora, are a creation of Chamisa and Tsvangirai.
While it is gratifying to note that the MDC-Alliance now knows that President Mnangagwa is their own President too since they are Zimbabweans, this does not make them a special species of an opposition political party, which requires special treatment.
They do not merit a special dispensation for them to sidestep the Political Actors Dialogue (POLAD) platform. They are an opposition party and they know where to knock when they are serious about serving the people of Zimbabwe.
Outside of this, they should prepare for a long political winter at the periphery of Zimbabwe's political landscape, where the electorate consigned them on July 30, 2018.
Source - the herald
All articles and letters published on Bulawayo24 have been independently written by members of Bulawayo24's community. The views of users published on Bulawayo24 are therefore their own and do not necessarily represent the views of Bulawayo24. Bulawayo24 editors also reserve the right to edit or delete any and all comments received.