Opinion / Columnist
Are we heading for disaster? - An Open conversation
10 Feb 2021 at 12:19hrs |
Views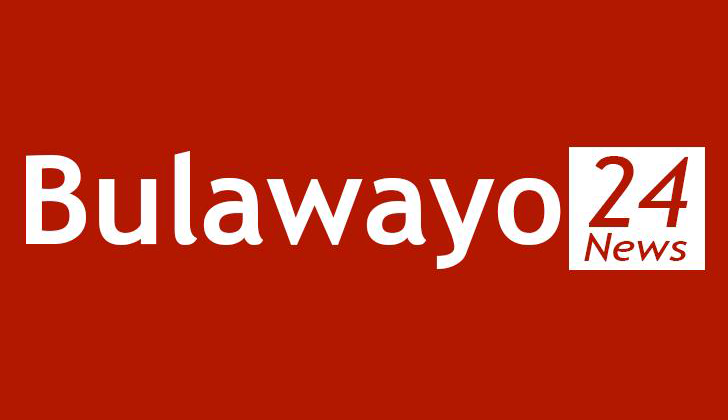 This article is an open conversation that touches the many issues that have brought our country to where it is today. It is not an article of opposition but a call to introspection. It is a call for us as a country to align our ambition of becoming phenomenally successful to what is required to reach that destination. For that reason, it must not be construed as an attack on the establishment at all.
On many platforms, progressive citizens from across Zimbabwe, and especially Matabeleland, have avoided confronting the real issues that underlie our current challenges as a country and our region. Many have chosen to be diplomatic and tactical while doing their ultimate best to contribute to the upliftment of society, albeit without the active support from the current system of government. As an example, the people driven Zambezi Water Project remains a distant dream.
It is a basic truth that programmes aimed at bringing development and growth to our region will not succeed if not supported by a conducive environment of, at least, reasonable governance at national level. So many will yet be frustrated by the lack of support for the many innovative initiatives that they, ordinary people, envision.
I am saddened by the growing realisation that the dawn of the Second Republic seems to have sold all of us a dummy with a twist of rhetoric from that of the draconian Mugabe era characterised by obvious intolerance and poor commitment to the improvement of people's livelihoods. So many words are used yet so little is done to bring the grand dreams to life.
We all hear the famous mantras including;
'We are open for business'- the situation on the ground is grim with little to show for reforms that would make it easier to do business. Establishing business remains costly and subject bureaucracy. Rule governing business are archaic.
'The voice of the people is the voice of God'- Public opinion still does not matter. People are still petrified and scared of authority.
It must be stated that, against all odds, so many individuals and organisations continue to passionately push for the betterment of the lives of Zimbabweans. These efforts while, carefully crafted, are not yielding the intended impact on the economy of the country as they, invariably, encounter man made hurdles. Schools, clinics, dams, boreholes established by communities have yet to revolutionise the content and quality of service delivery. Beneficiary communities continue to languish in the face of the poorest health delivery system in the region. Failed rural schools continue to produce catastrophic academic results. There is still no consistent supply of power and water to villages despite all the help and efforts of devoted communities including diasporans.
Government has not stepped up to play their part in upgrading infrastructure such as roads and digital connectivity in rural areas. Rural roads are terrible and unpliable.
Our cities have been run down and are in a state of decay with ever worsening water and electricity crises.
Prices of commodities , which are forever in short supply continue to rise beyond the reach of ordinary citizens.
The unfettered decline of Zimbabwe as a country has been common cause for a long while. The economy as we knew it long collapsed, and the current government continues to dither in its futile efforts to patch together a complex puzzle that has too many pieces missing. The political state of the country has been unhealthy while the social fabric has also been disrupted with the end of community and family stability.
Today Zimbabwe has one the largest numbers of economic refugees strewn across the world where they are subjected to all forms of abuse as they fight for survival. Their nostalgic attachment to their homeland is evident in their undying commitment to support and maintain their families and communities back home. Zimbabweans love their country. So many have braved the hazards of migration to simply eke out a living.
Below are a few of the evils that require to be tackled urgently if the country is to be fixed;
The culture of denialism tends to lock our leaders into a zone in which they will never support change. The sooner everyone wakes up to the truth that our country is broken the better for us all. Things have not been well for too long. Ostensibly, the politicians understand the problems, their causes as well the required solutions (in detail), yet they lack that all important commitment to facing up to the truth that we must fix things, urgently.
Lacking and limping leadership. The economic woes of the country are not solely attributable to sanctions on selected institutions and prominent individuals. Of course, the sanctions must go. Admitted. But, if anything, the sanctions must have served to strengthen the resolve of the country to stand on its own, to innovate and to counter isolation by establishing a fortified local manufacturing and service base. The example of Rhodesia and how she overcame sanctions is recent enough to provide valuable lessons. The current leadership needs to be honest and brave enough to walk the road towards aggressively confronting issues, head on, without blaming every ill on outsiders. By the way, the highly transactional West will never like us fully..yet we must thrive against all odds. Their paranoia with external forces influencing regime change detracts government from changing the way they run the country.
The demon of corruption continues to ravage the resources of the country. Corruption has become a way of life for so many people in the country. Yet, arguably, the government has not demonstrated adequate political will to fight this ever growing scourge. I have observed how the psyche of corruption and backhand dealing has been embedded across Zimbabwean society, down to the grassroots where villagers are so willing to pay for the transportation of donated food and the issuing of birth certificates which must be provided freely. Authorities are usually well aware of the goings on and yet either participate in or ignore the shady deals. Bribes cannot be allowed to become second nature in a country that seeks to be rescued form it doldrums.
Normalisation of the abnormal . Our people seem too eager to adapt to inadequacy in everything. The continued suffering of the masses leads to their strangulation. The term strangulation means that people are figuratively strangled by the system and are not allowed to space to breathe. In poor African countries the citizens quickly typically adapt to hardship. They get used to fetching water form unhealthy sources in cities, and to using firewood and charcoal instead of electricity. Inordinately long overnight queues for everything including banks, fuel, food become so normal. Hardship causes them to redefine what is normal.
The culture of repression and fear mongering. The rule of fear dictates that people must be afraid to raise their voices. Those in leadership positions must act in compliance with rules and norms that they neither inwardly believe in nor agree with. They are, by default, forced to live in a perpetual state of dissonance. Those who dare to challenge any of the things decreed by power face the might of authority resulting in limits to their careers. Many make peace with their fate and work tirelessly to protect their delicate positions. Ordinary citizens are forever threatened with unspecified consequences should they want to voice their displeasure with anything. The withdrawal of basic rights to such necessities as food serves to further pacify those who may want to stand up in defence of what is right. Fear creates what is called 'shared helplessness' among the population, where everyone stares at the elephant in the room each and every day but are too scared to even name it as an elephant.
Systematic abuse of power. Those in power rule the roost. What they say goes. The greatest danger of abusive states is that too many people believe they have power. Some abuse power they don't actually have. Examples include public servants denying services to citizens and bullying them as a show of authority and as punishment for noncompliance to rules made up on the fly and the whims of those in charge. At government level laws are made just to fix specific targeted victims in order to disempower them and prove who is in charge. Dictators thrive on abuse of the legal systems of their countries merely to asset their power.
Lack of accountability. Poorly governed countries are typified by a pervasive lack of accountability by political leaders. They never accept responsibility for anything going wrong and are ever so willing to find fault in everyone else. This can be called a culture of externalised blame. There is an addiction to citing unspecified third forces working against the country. The tragedy of such a mindset is that it leaves no room for learning and improvement.
It is my strong opinion that our country needs introspect and start on a path towards self-renewal in order to regain the trust its people
Source - Liverson Mdongo wa Habe
All articles and letters published on Bulawayo24 have been independently written by members of Bulawayo24's community. The views of users published on Bulawayo24 are therefore their own and do not necessarily represent the views of Bulawayo24. Bulawayo24 editors also reserve the right to edit or delete any and all comments received.