Opinion / Columnist
Zimbabwe continues to shame doomsayers, as opposition pins its hopes in PATHOGENS
11 Feb 2021 at 08:17hrs |
Views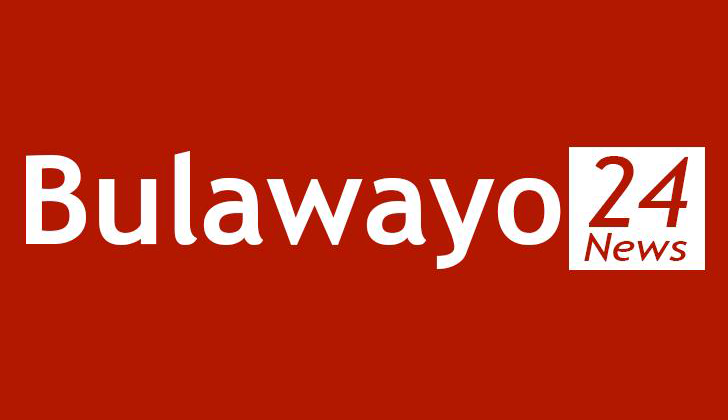 During my schooling days when I chewed works of Karl Marx, Frederich Engels and Vladimir Lenin, one term one repeatedly met in one's study of the three sources and three origins of Marxist thought was UTOPIAN SOCIALISM largely developed by English thinkers like Owen.
This Owenite Utopia was based on a searing, even accurate attack on capitalism, but without a proper grasp of SOCIAL FORCES and PROCESSES which would get the world out of the imbroglio of ravaging capitalism.
Marx embraced the damning critiques of these Utopians but rejected their moralism as a solution. He knew that in a class-stratified society, even morality assumed a class character and was thus a mode and code of social control.
In its place, he posited materialism as a philosophical foundation, and dialectics as a mechanism for social change. He identified the working class whose condition deteriorated under monopoly capitalism as the SOCIAL/MOTIVE FORCE for change. Fast forward to 21st Century, and to the OPPOSITION WORLD in Zimbabwe under conditions of global COVID-19 pandemic.
The Zimbabwean opposition seeks political power in order to reinstate WESTERN INTERESTS which founded it and continue to fund it. It is ranged against Zanu-PF which fought and gained NATIONAL INDEPENDENCE against WESTERN COLONIAL IMPERIALISM and continues to pursue and defend NATIONAL INTEREST in the age of NEO-COLONIALISM.
ZANU-PF is strong, very strong on the ground and in structures. It is fighting western sanctions and gradually succeeding in turning things around, much against western wishes.
The Economy is gradually stabilizing; Agriculture is on the rebound. Before long, Zimbabwe is set to become food-secure, its Economy growing. Infrastructurally, Zimbabwe enjoys a heyday.
The State is strong and unchallenged. The West is in turmoil, while Zimbabwe's historic and historical allies are gunning for global leadership: politically, militarily and economically.
In an era of global pandemics, Zimbabwe's allies lead by way of Research and Development on the medical front. This breakthrough has opened yet another plank for global leadership by non-traditional players all of whom are anti-Western, anti-Capitalism, pro-Just World, pro-Developing World, pro-Multilateralism and, above all, pro-Zimbabwe. It is a low moment for the West which faces serious internal fissures and has certainly lost all pretensions to leadership in global values and pace-setting.
Worldwide, proxies of the West, including here in Zimbabwe, resonate in sympathetic crisis of their MASTER.
Check the turmoil in Chamisa's MDC, in spite of frantic but hopeless efforts by false do-gooders clothed as church leaders to rescue his sinking ship in the pathetic name of so-called NATIONAL DIALOGUE, which in reality is an EU-American sponsored rescue plan for Chamisa, unseemly dressed in robes of Christian Faith.
To all extent, the opposition here is an extended patient of a DYING WEST globally.
How does UTOPIAN SOCIALISM notion become adaptable and useful in this set of circumstances - both local and global set of circumstances? And especially for the opposition?? Well, Zimbabwe has faced a second wave of Covid-19 pandemic. It is just emerging from the throes of that wave, successfully. The numbers are coming down daily, both by way of infections and mortalities.
The lockdown is daily holding, daily delivering as a first-line defence.
Zimbabwe continues to shame doomsayers, unaided. Its capacities against the pandemic continue to grow. Above all, it has shown an amazing capacity to think straight and clear, even under fire. The stamina of its intellect which steadies its hand and that of its State is on show, when many around it fumble and stumble.
Zimbabwe knows that where the main global dynamic is that of a viral pandemic, imperialism hides in the DISPENSARY, in medicine!!
Global hegemony through medi-oligarchs comes into play, with hegemonic States seeking to project power through global medical corporates and even through UN-mediated initiatives. Such as COVAX.
You blink, you wind up in a real morass such as we have just witnessed in our region.
Of course, we know that the issue of medicines supplies has always been a contested terrain, which is why we have had to clean up our institutions in the health sector. We know how so-called medicine standards have always been used to turn Zimbabwe into a captive market for Western corporatized medicines cartels. That we knew and know.
Covid-19 has been a golden opportunity to break these cartels and to reassert our sovereignty in the medicines supplies & development sector. We are getting there. I wonder off again!
Utopian socialism and opposition!
We have lost high profile figures to COVID-19. Not any more, not any less than mortalities suffered in different sectors of our Nation. The only difference is that when a big tree falls, dondo rinotinhira!!!
Mortalities in leadership reflect mortalities in greater society. Above all, they show that the healthcare system for the common person is the same healthcare system for the leadership. There are no preferences. It thus defies logic that simpletons in the opposition celebrate the demise of high profile victims of Covid-19, forgetting this is an exercise in grim voyeurism, in self-immolation.
The death of the highbrow implies the death/dying of the lowbrow, in same proportionate numbers. No one is spared. What only differs is publicity around each set of deaths.
It takes little thinking to grasp this, and thus to know the bizarre futility of celebrating any death that occurs in our midst. Why is the opposition in this bizarre yet gleeful self-immolation?? This weird shriek before dying and self-death? Well, because the opposition is at its nadir of weakness, both ideologically and organizationally. It can't move, subvert Zanu-PF, can't hope to oust Zanu-PF in order to wrestle power and get into the saddle. Its handlers are at a loss, given daily fragmentation of and in opposition.
Unable to deliver on given mandate, unable to dislodge Zanu-PF organizationally, the Opposition has taken both to militant PENTECOSTALISM personified in its leader, and to weaponizing hopes in a PANDEMIC as a substitute for organizing the defeat of Zanu-PF.
A hysterical, nay delirious mountain prayer here; a weird celebratory shriek over COVID-19 death there!! So moves a stuck opposition, in hopeless gyrations. When a political force is spent and has come to a dead-end, it pins its hopes on belief and miracles. Including the miracle of DEATH by which it hopes all its enemies wake up DEAD, thoroughly DEAD, so it walks - unimpeded, without a bead of sweat - to the throne!!!
Political science and the science of organization get suspended in a mad rush for belief and faith.
Prophets and prophecies mill around and abound respectively. Social processes are suspended for faith in "dues ex machina", gods-from-machine!!!
Today, the opposition pins its hopes in PATHOGENS, to sire a BRAVE NEW WORLD in which it is preponderant, and which it GOVERNS!!!!
Ndaenda ini!!!!
All articles and letters published on Bulawayo24 have been independently written by members of Bulawayo24's community. The views of users published on Bulawayo24 are therefore their own and do not necessarily represent the views of Bulawayo24. Bulawayo24 editors also reserve the right to edit or delete any and all comments received.