Opinion / Columnist
Africa is not a dumping ground
12 Feb 2021 at 07:56hrs |
Views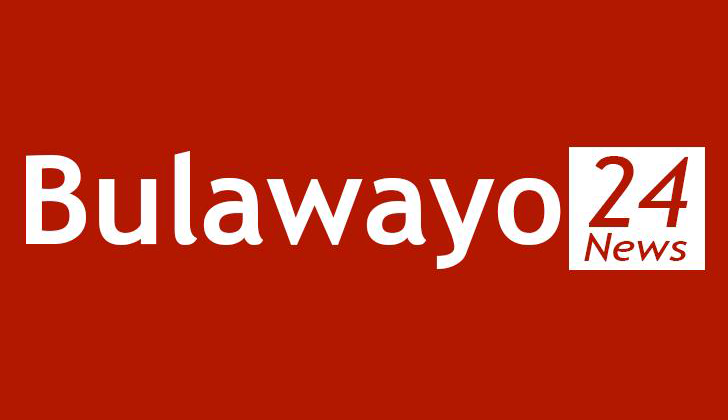 During the just-ended Thirty-Fourth Ordinary Session of the African Union Assembly, which was held virtually, President ED Mnangagwa prompted African leaders to think seriously about establishing an African Pharmaceutical and Research Company that will be able to supply member states with medicines and be in a position to do research on present and future pandemics. This was all in view of the fact that Africa has been turned into a dumping ground of many substandard products, ranging from second-hand cars, second-hand clothes, chemicals to even expired or condemned vaccines. Africa needs to self-sustain, with all the resources at its disposal from human to natural resources, Africa can claim its identity as the richest continent in the world.
With the Covid19 pandemic raging on, nations of the world have come to a conclusion that if mankind is to be saved there needs to be a vaccine to fight the Covid19 virus. As a result, pharmaceutical companies from different countries have been toppling over each other to produce a vaccine that can be adopted for use by the entire world. There is a race in the multi-billion dollar pharmaceutical industry to produce a vaccine that can be adopted by or considered as an option by World Health Organisation regulators and experts. Novax, Curevax, Johnson and Johnson, Sanofi, GlaxoSmithKline and BioNtech, Pfizer to mention just a few have each produced a Covid19 vaccine.
These companies are currently claiming they have found a vaccine that will save the world. However one wonders how true that might be considering the speed at which this virus is mutating and producing different variants quicker than anyone can say vaccine. It would seem the virus is one step ahead of the big pharma throughout.
An example would be the case of South Africa which recently received its consignment of the AstraZeneca vaccine produced by a company in the United Kingdom. Surprisingly as soon as President Cyril Ramaphosa received it he quickly paused its roll-out, apparently, the vaccine has some major flaws. South Africa ordered the AstraZeneca vaccine based on their first assessment of its efficiency which was at 65%; however, the vaccine they received seems to be less effective to the new South African strain. The results confirming the efficacy were received just as the consignment landed at the OR Tambo International Airport and it had dropped to 22% from the original 65% which prompted the purchase. As if this was not enough the newly procured AstraZeneca vaccine is set to expire in April which is just a month away. If the happenings in South Africa are anything to go by then truly Africa is being turned into a huge experimental lab by the west.
President Mnangagwa displayed a great deal of wisdom when he urged African leaders to consider Africa's very own Research Institute which will concentrate present and future pandemics including the establishment of a Continental Pharmaceutical Company that would be mandated to distribute homegrown vaccines and medicines. This would go a long way in curbing counterfeit and poisonous medicines from being dumped at Africa's doorstep. A lot of theories have been peddled on how Ebola and HIV were manufactured in a lab and dumped in Africa, to obliterate and weaken Africa by reducing its population through death and infertility hence the drive to push for the extensive use of family planning contraceptives. Is Africa going to let this continue unabated?
Looking back, before globalisation, our ancestors had a healthy and long life expectancy. They relied more on the tree barks, leaves and roots from our own natural resources, in turn strengthening their immune systems. As western medicines took over due to globalisation, even infirmities and pandemics grew by their numbers, killing and maiming people. The reason western medicines seemed as though they were better than ours, was because the transnational companies invested billions in reprogramming the mind of the African to hate himself and his culture through advertisements that labelled anything African as uncivilised while promoting and projecting western ways of living, food and culture as civilised. Our healthy lifestyles were alienated; the African people were tactically separated from their values and norms.
However, with the advent of the Covid19, Africa went back to basics, and started steaming, drinking Zumbani tea, Moringa tea, Black Jack teas and Ntolwane harvested from the bark, leaves and branches of the African wild trees and herbs. Zimbabwe has managed to slow down the rate at which the second wave has been attacking and killing people by using these herbs and strict observance of the Covid19 lockdown regulations and the World Health Organisation's guidelines of wearing masks, washing hands, sanitising and avoiding crowds. Still, up to this day, there are more people who have died in Europe than they have in Africa.
If African Heads of State can put their minds together for the common good of Africa, share information on the different homegrown remedies and task our scientists to research and produce medicines that match our African DNA, Africa can be sure to keep a healthy continent. Africa dreams of a world that is free of cancer, HIV/AIDS, Covid19, diabetes, Blood Pressure, and kidney failures.
Source - Prosperity Mzila
All articles and letters published on Bulawayo24 have been independently written by members of Bulawayo24's community. The views of users published on Bulawayo24 are therefore their own and do not necessarily represent the views of Bulawayo24. Bulawayo24 editors also reserve the right to edit or delete any and all comments received.