Opinion / Columnist
Anti-corruption investigator probed
20 Feb 2021 at 19:13hrs |
Views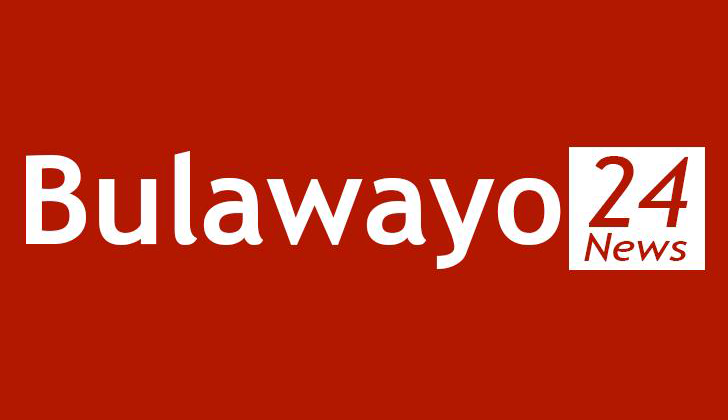 IT is a typical case of a hunter becoming the hunted.
First, police commissioner Erasmus Makodza, hunter of note in charge of Matabeleland North province, found himself caged by a Zimbabwe Anti-Corruption Commission (Zacc) investigator also hunter in a dramatic way.
Makodza has an illustrious record as a top cop who has arrested a number of high-profile Zimbabweans, including the ENG Capital founders Nyasha Watyoka and Gilbert Muponda, flamboyant businessman Wicknell Chivayo and Zesa directors, among others, in many big cases he has dealt with.
After driving from Hwange, where he is based, via Bulawayo en route Harare on 30 January and 31 January, arriving in the capital later that day, Makodza was arrested after an interview with Zacc on 1 February.
News of his arrest was leaked to the media while the interview was still going on.
Eric Chacha was in action and secured the detention of the decorated policeman at Mabelreign police station in Harare. The following day, 2 February, Makodza was out on bail.
Chacha was reportedly beside himself with rage. His behaviour at Harare's Rotten Row magistrates' court during the case was described by witnesses as apoplectic - spitting mad. He could not imagine his big catch wriggling off the hook just like that. Makodza was arrested on charges of criminal abuse of office for allegedly structuring a deal for his girlfriend Mawonei Chapfudza to enter into a farming joint venture with police over Lendy Farm in Marondera in 2019. And now it is Chacha's turn to be roasted and arraigned. Another hunter becoming the hunted.
Makodza has reported Chacha to the Special Anti-Corruption Unit (Sacu) in the President's Office for abuse of office - a similar charge to his - over a court case in which his notorious land baron friend Felix Munyaradzi defrauded the top cop US$40 000. The case risks discrediting Zacc, which has been making noise about fighting corruption, although it has clearly failed so far to investigate high-profile corrupt cartels around President Emmerson Mnangagwa.
On other cases, besides ruffling the feathers of bigwigs, Zacc has done well. Zacc says in 2020 it managed to complete 90 dockets for prosecution against a target of 80. Out of that, 29 of the dockets are at trial stage, with 15 having trial dates already.
Chacha is accused of getting Makodza, as police commissioner in charge of Matabeleland North province, is in the third tier of police command after the police commissioner-general and his deputies, arrested in a bid to rescue Munyaradzi, a controversial land baron who is Delatfin Properties director, in a court battle with the senior policeman who was swindled US$40 000 cash in a residential stand deal in Sandton Park, Mt Hampden, just outside Harare.
Munyaradzi was arrested for duping a number of people, including controversial business dealer Delish Nguwaya, an Epworth schoolteacher Maria Gabaza, Harare man Ronald Dondo and Makodza in the dodgy residential stands deal.
He is currently out on bail.
At one time Munyaradzi was said to have given former minister Ignatius Chombo, who spent many years in charge of Local Government during the late ex-president Robert Mugabe's era, 125 stands for resolving his dispute with other Zvimba developers.
Makodza says Chacha got him arrested out of personal interest as he is a friend to Munyaradzi. Makodza and Munyaradzi are locked in a court battle over the US$40 000 stand.
The matter is before the courts and has been set down for 24 February next Wednesday.
The policeman says Chacha got him detained at Munyaradzi's behest in a bid to stall the court case, which he charges is an abuse of office and an attempt to obstruct the course of justice.
In a letter to Sacu, dated 10 February 2021, addressed to the presidential investigating unit head Thabani Mpofu, a former prosecutor, Makodza says Chacha was acting corruptly out of personal interest and malice.
"I write in connection with the above matter and the unjustified harassment of myself by members of the Zimbabwe Anti-Corruption Commission namely, Eric Chacha. I am of the view that Chacha is working with Felix Munyaradzi, and they have ganged up to abuse the state apparatus to persecute me to settle personal vendettas," Makodza says.
"The above view is based on a number of facts which I explain below. Sometime in July 2020, I lodged a complaint against Munyaradzi who swindled me a stand worth US$40 000. The matter is before the court and has been set for 24 February 2021.
"The accused in the matter has been actively seeking me out to have the case settled out of court. To that extent he has sent some people to approach me to seek audience for purposes of having me withdraw charges against the accused because it was not in my best interest to pursue the matter as he had a dossier on me which would get me arrested.
"I flatly declined to do so and that did not sit well with the accused, and that is where Chacha comes in. The two, who are friends, then connived to use the state apparatus to create investigations which are frivolous and have no legal basis."
Makodza says his arrest was a brazen case of abuse of office and an attempt to obstruct the course of justice.
"Chacha, who is an officer at Zacc, was influenced to cause my arrest, detention and prosecution on account of Munyaradzi. In fact, the two are known to each other and spend a lot of time together plotting how to continue persecuting me," he says.
"Chacha has abused office knowing fully well that he is taking instructions from Munyaradzi who is not a state functionary. To that extent they connived that I be arrested a few days before their trial commenced in the hope that I will denied bail and taken to remand prison so that I lose my credibility when giving testimony."
Makodza says during his Zacc investigations, Chacha interviewed his former driver Davison Nkomo whom he advised to tell him to resign as he was soon going to be arrested. Nkomo has written an affidavit on the issue.
"I find such conduct constituting abuse of office," Makodza says.
Makodza says the allegations levelled against him by Zacc and Chacha that he helped his girlfriend to enter into a farming deal with the police when he had a conflict of interest were false as he was not involved. He says he declared his interest to his colleagues, hence his police bosses and the legal department approved the arrangement.
Makodza says Chacha was malicious to detain him after he had driven almost 1 000km for his Zacc interview. He also says Chacha arrested him out of anger and desperation as he had refused to resign after his exhortation and rejected Munyaradzi's request for an out-of-court settlement. Makodza charged that what Chacha was doing was corrupt in itself and should be dealt with.
Zacc spokesman John Makamure said he was not aware of the case. Mpofu said could not comment.
Source - newshawks
All articles and letters published on Bulawayo24 have been independently written by members of Bulawayo24's community. The views of users published on Bulawayo24 are therefore their own and do not necessarily represent the views of Bulawayo24. Bulawayo24 editors also reserve the right to edit or delete any and all comments received.