Opinion / Columnist
The truth about Dr Masimba Mavaza
23 Feb 2021 at 22:29hrs |
Views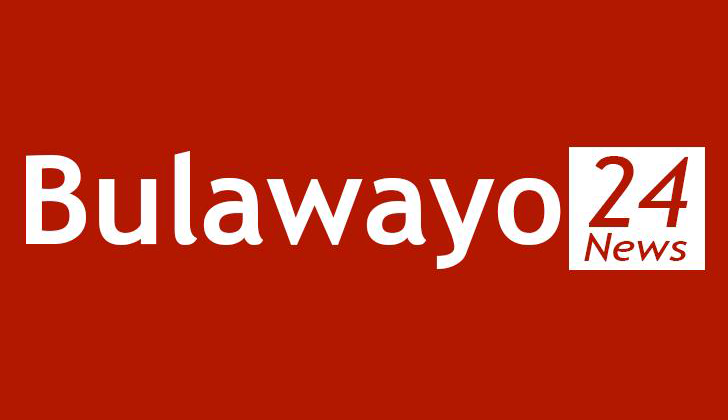 I normally do not want to respond to social media neither do I want to be vilifying people.
But after reading the article by Nomazulu Thata I was pushed to pen this response. I wish Mr Editor you will find space to publish my article.
It is shocking and disturbing that Nomazulu accuses Mavaza as a Tribalistic simply because he told the truth about Mohadi. Mohadi's behaviour is not political but criminal.
He abused his office. We must all remember that the office of the Vice President is the next powerful office after that of the president. Whatever people think Mohadi wields a lot of power.
Now using this power against women is horrible and disgusting.
We need to bear in mind that out of nine women Mohadi abused for are married to CIO officers who work for Mohadi.
His behaviour was neither Ndebele or Shona. His behaviour is not and must never be viewed in tribal lines. People must remove the tribal jacket and look at the misconduct of KEMBO Mohadi. It is pathetic and clearly inhuman to accuse Mavaza of tribalism because he was brave enough to rebuke the evil actions of Ubaba Mohadi.
Yes Mavaza is not a likeable character because we all know he a CIO operative planted in the UK to destabilise opposition. He did his job well and MDC in the UK is now none existent thanks to Mavaza.
Mavaza writes extensively for ZANU PF and he defended it with his blood. That I admire of him. Not because I agree with him. I find him mentally disturbed. Any person of his age who supports ZANU PF has mental issues. To an Nomazulu Thata seems right.
Mavaza's bias towards ED and Genarari is obvious. I think he has gone all out to blast Kembo as if he is the only one soiling the presidium yet all the three are putting on dirty linen. There was a lot to write about EDs romance with a student on attachment at his farm, the guy who was made to jump through the window and about the Generari can think of the Marondera girl, the nasty always familiar divorces that the Generari always go through and uses the army.
But being fair to Mavaza he attacked Chiwenga viciously about Mary. His article was published and this Ndebele protector Thata was silent. I think a person who screams tribalism when one person has clearly exposed his bad side is a more tribalist than anyone.
I am a pure Ndebele myself being a Khumalo I am a real Ndebele. Historically people who have animal names as surnames and body parts as surnames are Shona who were capture by us the real Ndebele. Yet the most tribalist of all the people are the as Hina's who think that they are now Ndebele. All people with names like Moyo, Nyoni, Sibanda, Ncube, Ndlovu and any other names you can think are pure Shonas but they have become Ndebele This is a topic for another day.
I don't want to say I agree with the Nomazulu above but she makes mo sense
Nomazulu Thata is a member of Mtwakazi and she advocates for division of Zimbabwe and the supremacy of the Ndebele. This thinking is idiotic and it is the reason why Thata is always against Mavaza.
Truth be said Mavaza does not hide his love for ZANU OF and ED and Mugabe. Dr MASIMBA Mavaza was the only ZANU PF who was writing criticising Grace Mugabe when she was the First Lady. Mavaza was the only ZANU PF boot kicker who could praise Mnangagwa when he was under attack. I listened to his interview in Harare on Radio the day Mnangagwa was fired. Mavaza said on Star Fm interviewed by George Musumba "Mnangagwa's expulsion was wrong unlawful and motivated by a grudge and power" he went on to say. "The First Lady is being ill advised by a clique and it is not good for Zimbabwe". This was courage many senior ZANU OF members had put their tails in between their legs. But this CIO operative was vocal. It is because of this that I respect him.
Despite him being CIO, Mavaza had told off many senior ZANU PF members. He wrote an article against Mutodi nobody called Mavaza a tribalist. He wrote an article criticising Chris Mutsvangwa. Nobody not even Tata accused Dr Mavaza of being a tribalist.
Dr Mavaza is an annoying pig but he is not a tribalist. He writes his opinion and he does not discriminate. Check your achieve Dr Mavaza had no nice words about the treatment of Mary Chiwenga. Why is That defending Mohadi with a card of Tribalism.
If there is anyone against Mohadi is his colleagues ex ZIPRA. Ex ZANLA will never benefit from the demotion of KEMBO.
I'm all fairness KEMBO must grow up. Surely your wife is safe until she meets Mohadi.
Forget the tribal ticket Mavaza can be anything but not a tribalist. He is low on brains he does not see that ZANU PF is now more Karanga than Zezuru. Mavaza will never be promoted in Mnangagwa's ZANU PF. This ZANU PF only rewards Makaranga eku Zvishavane. This Mavaza must open his eyes and smell the coffee.
He will remain a CIO planted away from home. He thinks it's a favour. The way he stands for ED he should be somewhere now. But no he is blind he can not see. Mnangagwa is only using him.
Source - Mandla Khumalo
All articles and letters published on Bulawayo24 have been independently written by members of Bulawayo24's community. The views of users published on Bulawayo24 are therefore their own and do not necessarily represent the views of Bulawayo24. Bulawayo24 editors also reserve the right to edit or delete any and all comments received.