Opinion / Columnist
Mnangagwa and the deconstruction of the anecdote of Matabeleland marginalisation
28 Feb 2021 at 08:44hrs |
Views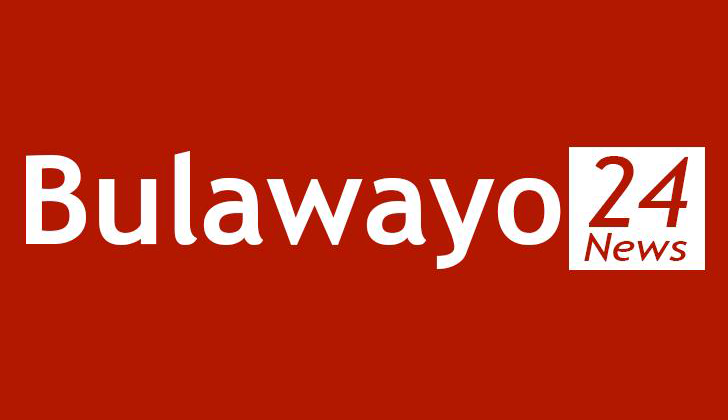 History is replete with many memories of pre and post-independence pains endured by our people. Against this backdrop, even with the Lancaster Conference right up to the Unity Accord of 1987 the national healing trajectory grapples with several contesting definitions of political conflict and victimhood.
However, in post-independent Zimbabwe whose political culture is grounded on pluralism and in some instances polarisation, we are faced with a complex mixture of contradictory political ethics emanating from our split patriotic consciousness, diverging political interests and conflicting ambitions of the type of nation we want.
In all this, I have argued that we are defined by the enduring principles of nationhood which have no partisan housing. These values include unity, shared national prosperity, equal resource access and distribution, equality before the law and the right to be free. These form the cardinal basis of the state-citizen relationship in any given context. However, in Zimbabwe the above virtues of entitlement to nationhood draw their relevance from the liberation struggle - to which every Zimbabwean was a participant; directly or indirectly affected.
Instead of locating the basis of our national question on the above-stated principles, we have witnessed the selective popularisation of ideas that foster the division of our people along ethnic and regional terms. Over the years, we have allowed the degeneration of national interest to cushion shallow partisan perspectives. No matter the leeway for reform within our polity courtesy of the new dispensation we remain torn apart by the zeal for partisan belonging over national belonging.
The sustainability of preserving our inclusive identity resides in de-platforming the partisan imagination of national belonging. In a bid to transform Zimbabwe in this respect, the Second-Republic has created an inclusive space for national development aimed at dethroning the over-emphasised and exaggerated notions of marginalisation and partisan loyalties which have clogged the Zimbabwean political discourse in the past.
President Emmerson Mnangagwa's devolution-driven crusade to promote equal resource distribution in Zimbabwe has seen massive infrastructural development taking shape since 2017. Last Thursday, the people of Nyamandlovu had a first-hand experience of President Mnangagwa's commitment to implement Zimbabwe's development agenda. He commissioned the Gwayi-Shangani water pipeline and this was also punctuated by his officiation of the Epping Forest boreholes in Nyamandlovu.
The commissioned Gwayi-Shangani pipeline is set to supply water to Bulawayo and districts of Binga, Lupane and the communities along the pipeline. For decades, Matabeleland in its entirety has struggled to realise the dream of the full implementation of the Zambezi Water project. Beyond the social media venom by usual character assassins of national interest, upon completion, this project will fuel the agriculture sectors, enhance industrialisation and promote employment creation. All these prospective outcomes of this commitment are aimed at benefiting all the people of Zimbabwe regardless of partisan belonging. Therefore, limiting the debate on this impact of this policy to partisan lines defeats the targeted aim of this whole project.
The execution of this initiative by President Mnangagwa brings to the fore the fulfilment of his 2018 election promises to enhance infrastructural development, agro-mechanisation and retooling industry. In delivering on this manifesto promise, Mnangagwa frustrated all machinations of the merchants of Matabeleland's marginalisation. Consistent with his trajectory of burying the residues of our erstwhile conflict, the route presented by the President is that Zanu-PF is ready to forego the yoke of the past and refocus policy on the immediate development interests of our nation. The implementation of such a policy has effects which reach out to both the Zanu-PF supporter and all those who hate the ruling party.
The water to be pumped into Bulawayo will flow down the vicinity of both the Zanu-PF support and everyone dedicated to the ''Zanu-PF must go'' creed. In as much as this policy turn addresses livelihoods, its political currency cannot be ignored. This explains the sudden interest by some to discredit it. In soliciting support for their demonisation campaign, they have argued that this is just part of the usual postures by Zanu-PF to downplay its ''incompetence''.
The irrationality of this perspective is that the delay in the full implementation of the Zambezi Water Project was orchestrated by poor local leadership. A similar policy deficit concern can also be noticed through the service delivery failures of urban councils all over the country. However, the prominence of selective amnesia in engaging public policy formulation and its processes has left Zanu-PF an easy target for the opposition blame game.
With the success of the Gwayi-Shangani pipeline project, the narrative of Matabeleland marginalisation is destined to crumble. In any case, the plot of marginalisation has been priced by regime change Non-Governmental Organisation donors. Now the transforming landscape of policy delivery is threatening the livelihoods of these Western donor-preneurs. The selfishness in their propaganda is mainly bent on incriminating policies which have a positive impact on the development of the entire Matabeleland region.
Therefore, our people must not be dissuaded from supporting the government when it honours its obligation. In as much as it is convenient to vainly consider the Matabeleland water projects as part of political posturing, it is important to contemplate that Zanu-PF has more to lose if it does not implement its manifesto policies. Besides, we can't continue to be tied down to partisan and reactionary parameters of deciding the future of our country. We need to collectively exit the comfort zone of the partisan. We cannot continue to find solace in imagined notions of marginalisation when modernity imposes inclusive governance on our political space.
Therefore, we are assigned to the call for grassroots participation through devolution as the fight against ill-conceived perspectives of marginalisation continues to crumble in the face of the Second-Republic's transformative politics. President Mnangagwa has prioritised devolution as a matter of urgent national reform to re-engineer Zimbabwe's economic turn-around by 2030.
Over the years, devolution has been touted as a subject of perpetuating superficial tensions to nation-building. Contrary to this view, Mupava (2015:184) submits that:
"Centralisation in local governance is when most decision-making powers are vested in central government with local authorities having no or very little power to make independent decisions. In that case, local authorities are there to implement central government policies and ideologies. On the other hand, decentralisation is the antithesis of centralisation and entails empowering lower tiers of Government with decision-making powers."
Mupava (2015: 184) further argues that devolution is a modern world trending phenomenon, "Political reforms across the globe have come to support decentralisation as a viable option against centralised systems of local government." He further goes on to state that "Decentralized political systems have been characterised by power-sharing structures between central and local government structures.''
Zimbabwe's provinces are nucleons of the country's economic growth. While it is critical to emphasise the obvious economic benefits that devolution can give to Zimbabwe's poverty stricken rural communities, it is also important to discuss the framework of public sector accountability to community resource exploration. Our targets for measuring devolution's outputs must reside in measurable economic growth. With this effected, marginalisation naysayers will be found wanting.
While our historically marginalised people and those who consistently support the grand vision of the Second-Republic may be all working towards the expedite implementation of devolution, some may drag the project to failure. The advent of devolution in Zimbabwe might inherit post-colonial corrupt practices.
This is because devolution as a post-colonial political paradigm is heavily endangered by the ineptitude associated with the erstwhile comforts in the monopoly and centralisation power by some public administrators. This calls for the review of the functions of district and provincial offices. If there is need to replace old skills with new skills that hard route will have to be taken.
A localised level of transparency leads to reduced levels of corruption. This explains the drive by President Mnangagwa to operationalise participatory development. By taking this bold step, the President is certainly defeating the stale narrative of Matabeleland political marginalisation.
Richard Runyararo Mahomva (BSc-MSU, MSc-AU, MSc-UZ) is a Political-Scientist with an avid interest in political theory, liberation memory and architecture of governance in Africa. He is also a creative literature aficionado. Feedback: Twitter: @VaMahomva, Email rasmkhonto@gmail.com
Source - sundaynews
All articles and letters published on Bulawayo24 have been independently written by members of Bulawayo24's community. The views of users published on Bulawayo24 are therefore their own and do not necessarily represent the views of Bulawayo24. Bulawayo24 editors also reserve the right to edit or delete any and all comments received.