Opinion / Columnist
Chinese vaccines inject fear into West as Zimbabwe rejoices
11 Mar 2021 at 06:16hrs |
Views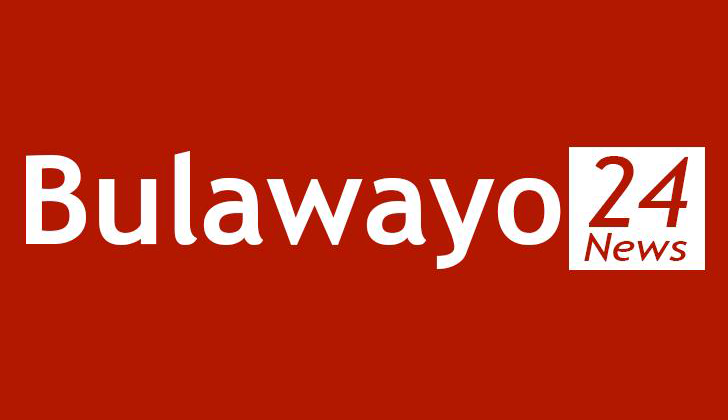 The coming in of Covid-19 has highly exposed global vulnerability.
The pandemic has left the whole world puzzled, without any amenable solution to the devastating effects. But the vaccination programme all over the word is throwing some insights on the tales of realism and how it can halt Covid-19 progress.
At the start of this year, many countries began to receive their first doses of Covid-19 vaccines.
These vaccines included Sinopharm, Sinovac, AstraZeneca and Johnson and Johnson. In nexus with this analysis, Sinopharm is a vaccine made in China.
Countries which have started to receive the vaccine include Zimbabwe, United Arab Emirates, Egypt Hungary and Serbia. To date, 80 countries and international organisations have expressed their interest in the Sinopharm Covid-19 vaccines.
Sinopharm announced on December 30 2020 that Phase 3 of the vaccine showed that it was 79 percent effective. United Arab Emirates approved it and said the vaccine was 86 percent effective, according to the interim results of its Phase 3 trials.
Despite the effectiveness of the Sinopharm vaccine, its progress is being affected by the realism tales that influence international actors. It is clear that politics has affected every aspect of the race to reach a successful vaccine.
Yes, when something is new it is surrounded by myths, scepticism and conspiracy theories, but in the case of China's vaccines, their effectiveness is being attenuated by the animal side of international community and its actors. It is not about the so-called 'clinical trials', but the need to pursuit and protect selfish interests, among international actors.
Actors in the international community know very well a huge market ground created by the pandemic. States and other actors want to take advantage of the pandemic to project themselves as global leaders.
It is not about the medical side, but about what is ubiquitous. International actors want to protect their survival. The international community is blocking the inevitable progress of Sinopharm and Sinovac so as to secure the survival of their global markets.
The attacks on Chinese vaccines are not because of health concerns, but for the insatiable appetite of the vaccine markets. It is this leaver called selfishness which is making States, companies, organisations and individuals to underscore the progress presented by the Asian giant's vaccines.
The world witnessed a global race to produce a Covid-19 vaccine. China has made huge progress, with vaccines from two big front runners Sinopharm and Sinovac. These vaccines have made their way in the international community. It is now the 'fear' among international actors which is affecting the progress of Sinopharm and Sinovac.
Every word and every move by international players is influenced by the fear of China. China is a big player in the field of science.
The Chinese government has made a range of commitments. For example, Latin and Caribbean countries will have access to US$1 billion in loans to purchase Chinese-made Covid-19 vaccines and Brazil signed a contract to receive 46 million doses.
China's involvement in the COVAX facility is a major blow to many international actors, significantly given its commitment to distribute its vaccines to many countries in the global south. This is something which is making international actors fear.
States, individuals and organisations fear that China will dominate the markets and emerge as a saviour of the world from Covid-19. To Western countries, the only antidote to this fear of the inevitable is to undermine Chinese vaccines.
In order for the world to come up with a good weapon against Covid-19, there is need to further cooperation instead of mistrust. This animal side of international actors must be buried because pandemics know no borders.
There are some who want to make the world believe that nothing good comes from China. Every good gesture from the Asian giant has to be viewed with suspicion, they have vowed.
International actors deliberately put out a message of mistrust of the Chinese vaccines, and peddle unfounded claims that the Asian giant wants to do tests on foreign grounds.
China is too big of a character to do such acts. The world should not mistrust vaccines.
By becoming a vaccine giant, China genuinely wants to help reverse the damage caused by Covid-19. The low mind thinks that world saviours are only Western countries. Yet, for the globe to fight Covid-19, no one should appear or emerge as a saviour, but every state, organisation and individual must not be left out.
For Zimbabwe, there is need to overcome vaccine hesitancy because vaccines are critical in reducing deaths, hospitalisation and disease severity. A vaccine is an easier way of attaining herd immunity than natural infection.
Zimbabweans should accept the Sinopharm vaccine because it is from our all-weather friend.
If anything, Zimbabwe highly benefits from Chinese firms in all fronts, and the vaccines are just an addition to an existing relationship.
Big Chinese companies such as Sino-hydro have done major water works at Morton Jaffray Water Works, Kariba South Power Station expansion and Hwange Power Station expansion, with the aim of helping local people.
The Sinopharm vaccine is more useful to Zimbabwe because it is easy to store in huge stocks as compared to other vaccines.
Vice President Constantino Chiwenga, who is also Minister of Health and Child Care, became the first person to receive a jab in Zimbabwe, followed by our brave health workers, ministers and media, among others. This is a clear indication of how safe and trusted the vaccine is.
Every individual should come to terms with the fact that technology in the field of health sciences has advanced in countries like China and it is much easier for them to come up with effective vaccines.
Leaders of political parties, institutions, churches and communities should not oppose the vaccination programme just for the sake of opposing, because it brings negative outcomes on positive initiatives.
Social media is essential, but very damaging most of the times. Influenza, measles and polio vaccinations would have been so difficult to carry out if social media had taken root in society back then.
People, some of them school dropouts, without any idea of how vaccinations work, have taken over social media platforms to discredit them, especially those vaccines from China. Yet, knowledgeable and qualified scientists spent sleepless nights coming up with the vaccinations and ensuring they were effective.
The world must just make the Covid-19 vaccines available for everyone, everywhere.
------
Dylan Chawawa is a Master of Science in International Trade and Diplomacy student at the University of Zimbabwe. He holds a BSc degree in Political Science.
Source - the herald
All articles and letters published on Bulawayo24 have been independently written by members of Bulawayo24's community. The views of users published on Bulawayo24 are therefore their own and do not necessarily represent the views of Bulawayo24. Bulawayo24 editors also reserve the right to edit or delete any and all comments received.