Opinion / Columnist
Zimbabwe needs the Patriotic Act
11 Mar 2021 at 14:04hrs |
Views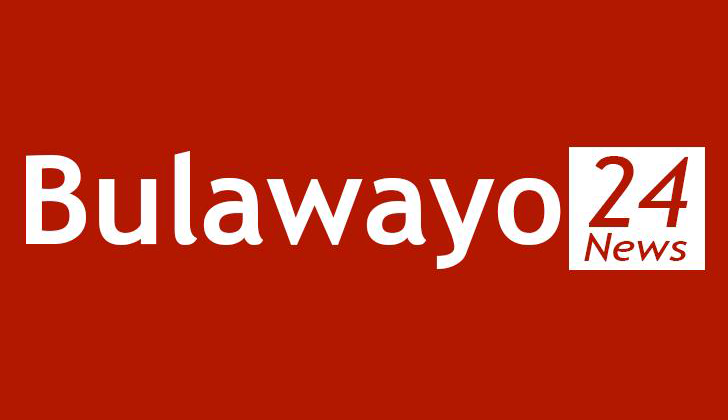 A debate on the possibility of a Patriotic Act to be enacted in our country's laws has been raging on ever since the Bill got tabled in the Parliament of Zimbabwe. A lot of diverse views have come to light, but the major indication has been that most people are not aware of its significance to the country's progress and international standing. Perhaps the question on most people's minds about the Patriotic Act is how it would benefit our country and the ordinary people?
The Patriotic Act is not a draconian Act as some people have inaccurately tried to define it. Rather it's an Act that prohibits any person to act as a government representative conducting private correspondence with foreign governments or any officer or agent thereof will be prohibited, including false statements influencing foreign Governments, or any other such conduct aimed at undermining the country. It therefore aims to protect the country and its inhabitants from being destabilized, undermined and destroyed, economically, physically, politically, socially and psychologically by elements and puppets of the west.
The push to enact the Patriotic Act was necessitated by a realisation that some people thrived at the expense and suffering of the majority of Zimbabweans, as they continually without restraint demonise the Government and the country to the benefit of hostile nations. These people would pretend to represent the majority of Zimbabweans. They present themselves as the people's Messiah pretending to protect them from a "hostile" Government, yet in actual fact they are a Judas Iscariot, who sells them cheap to the west.
The team that has been calling for the dismissal of the Patriotic Bill since it was tabled in Parliament were Members of Parliament representing the opposition MDC Alliance party. If we remember clearly at the inception of the MDC, its founder the late Morgan Richard Tsvangirai, went around the globe inviting sanctions on Zimbabwe. First he came out on SABC TV literally begging them to switch of electricity and to stop trade between the two nations. After that episode, calling for sanctions on their own people became their party's foreign policy.
The calling for sanctions on Zimbabwe affected many livelihoods, for though the country was not under any war, it resembled the one at war, as factories, industries and companies slowly folded and closed down, destroying people's livelihoods. That is an act of terrorism. It's no different from one who takes a bomb and annihilates whole cities and people alike. Due to the stress levels of being jobless, homeless and penniless, a lot of people succumbed and died. Some could not afford health insurance and so died silently at home. Meanwhile the MDC continued to call for more sanctions, until the country's economy hit rock bottom.
The country failed to export its produce, it failed to retool its factories, it failed to import raw materials and medicines due to sanctions and embargoes. For 20years Zimbabwe remained isolated and the opposition political party leaders continued to oil their pockets and live lavish lifestyles. They enabled the west to batter this country until it resembled a war torn country.
Meanwhile the United States of America has a fully functional Patriotic Act in its country, which was signed into law by the then US president George W. Bush on October 26, 2001. Its patriotic act enables the law enforcement to detect and deter terrorism. It also bars its citizens from disclosing national information to foreign countries. The patriotic act also empowered the US government to spy on ordinary Americans and to monitor phone and email communications. All this is done to monitor elements such as the likes of Tendai Biti, Dhewa Mavhinga and Nelson Chamisa who are constantly on the phone with countries hostile to Zimbabwe. The punishment for people such as these in the USA is very prohibitive because it is similar to the one given to a terrorist. To them an unpatriotic person is a terrorist.
In 2016 Russian president Vladimir Putin signed a package of measures dubbed the anti-terrorism legislation. The legislation is meant to deal with extremism, however even tweeting or retweeting something the authorities think would incite extremism or religious hatred can land people in prison. The anti-terrorism legislation encourages Russians to report as it criminalises the failure to report an array of violent crimes including terrorist activities by Russian citizens.
Zimbabwean Government is long overdue in protecting its people from some of its antagonistic people, who have no shame. There are certain individuals in our midst who thrive because others are suffering, such people would not want to see Zimbabwe prospering. They are so obsessed with demonising the country to a point of faking abductions, kidnappings, assaults, and torture ahead of regional, continental and international gatherings of heads of states, so as to demonise our country. These people have gotten so good at it, to a point that they commit petty crimes that get them thrown in prison so that they can make noise and scream human rights abuses, all this just to keep the country in sanctions mode. If enacted the Patriotic Act will stop the nonsense of bad mouthing our leaders will end
Just recently, Job Wiwa Sikhala who is the vice national chairperson of the MDC A posted on his Twitter handle that Thabitha Khumalo was assaulted by the state enablers. That was a blatant lie; if he knew the state enablers wouldn't he have already reported them to the police. He knows perfectly well that the infighting in his party is what led to the assault of Khumalo, but he would rather apportion blame to the state, in order to draw the interest of the international community and Zimbabwe will remain in their radar for more sanctions. The Patriotic Act if enacted will punish such people with a sentence of up to level 14, and yet for them selling the country cheap is what lines their pockets and gives them lavish lifestyles.
Zimbabwe has finally turned a corner, the Second Republic under President ED Mnangagwa and his team of cabinet Ministers have managed to dig Zimbabwe out of a deep dark hole. The economy is now on the rebound as it is expected to gain by 7.4%, thanks to the good rains, the rising price of gold and platinum on the global market and President Mnangagwa's Zimbabwe is open for business mantra. Many investors have come in to invest, a bumper harvest is expected in the 2020/21 farming season, giving the country a significant reduction on the import bill. This good fortune calls for all of us to guard our country jealously from detractors and their puppets, the safeguarding starts from within, from amongst ourselves as we police each other's actions and encourage patriotism among all else. Then and only then can Zimbabwe continue on the prosperity trail
Source - Prosperity Mzila
All articles and letters published on Bulawayo24 have been independently written by members of Bulawayo24's community. The views of users published on Bulawayo24 are therefore their own and do not necessarily represent the views of Bulawayo24. Bulawayo24 editors also reserve the right to edit or delete any and all comments received.