Opinion / Columnist
Journalism has always been cornerstone of activism, and Zim regime's attempts to curtail this is a sign of cowardice and fascism
11 May 2021 at 21:48hrs |
Views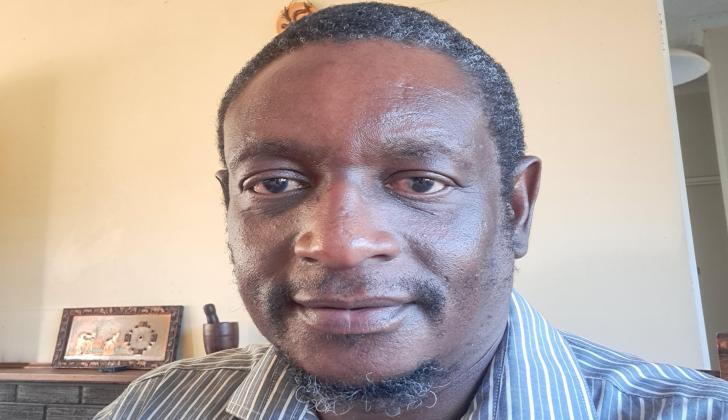 The Zimbabwe regime has never been shy in exposing its true colours as far as its disdain and repulsion with anything synonymous, symbolic, or symptomatic of democracy and free expression, in its forty one (41) years of ruinous and despotic rule - but, the upsurge in calls for media practitioners, most particularly journalists, to desist from political activism, and focus purely on their core functions of "journalism" leaves me wondering if those in power (more so, those in charge of the ministry supposedly responsible for the country's media) even know what the key functions of this noble profession are.
Honestly, it becomes seriously worrisome when it appears as if those who have been entrusted with the operation and fate of the media in Zimbabwe, seem oblivious of its role - or, at least, pretend to be unredeemable ignoramuses, yet the deputy minister, Kindness Paradza, is in fact, a renowned journalist.
How else can one explain the recent statements by Paradza, during World Press Freedom Day commemorations, to the effect that journalists needed to remove themselves from being political activists, or if they wanted to be activists, should "leave the profession alone".
Wow! This coming from a well-known and highly respected journalist! I would have expected something like that to come out of the mouth of some semi-literate overzealous party youth.
Let us start from the basics. On my very first day at journalism school in 1997, we had an orientation examination or test, whereby we (first year students) were asked several questions, to ascertain our understanding of journalism, and the media, as well as its role and operations - and, one of the first things we leant was its so-called "Fourth Estate" function.
In fact, I did not need to be told this at college, as I had already been actively writing social justice articles for the local media as far back as form three (in high school) in 1989 - but, had decided to receive formal training.
Nonetheless, the concept of the "Fourth Estate" is when the media is regarded as a hypothetical fourth class of civic subjects, or fourth body (in Zimbabwe, that would be, after the Executive, and the two Houses of Parliament) which governed legislation.
In other words, the media has an oversight and watchdog role to play, in its mandate to keep the other arms of government in check - thereby, exposing and speaking out, wherever any of these appear to be moving out of line.
As a matter of fact, the media - as opposed to what the Zimbabwe government would want everyone to believe - is not there to complement its efforts, as some obedient and subservient poodle (parroting and regurgitating everything the government and ruling party say, or do), but is expected to be the voice of the voiceless citizens, and hold the ruling establishment accountable to the electorate.
Such brazen distortion of what the media stood for, is what thoroughly shocked me in my second stint at journalism school in 2004 (when I had decided to move on from a diploma to a university degree), when I discovered that the Zimbabwe media studies curriculum had been gravely bastardized from the impartation of knowledge (which I had gone through previously in 1997) to shameless unadulterated brainwashing and propaganda.
Which is why, despite performing exceptionally well, I was always at loggerheads with my lecturers, since my views were independent and expressed without fear - even with the threat of failing the course, I was not prepared to compromise my position, no matter the consequences.
The media has a mandate to tell it as it is, to speak the truth, speak truth to power, and never be used as a tool of the ruling elite's oppression, corruption, and mismanagement.
Hiding behind the concept of developmental media, in order to shackle journalists into being docile and agreeable puppets, does not work, and will never work - since, any country's development is actually premised on a vibrant media that keeps a vigilant eye on any corruption (including at the highest offices), repression, and mismanagement - as a people can never be truly said to have developed without economic, political, as social emancipation.
Let us take a look at the colonial days in Zimbabwe. My own uncles, Philip W.G. Mbofana (my father's older brother), and Willie D. Musarurwa (from my father's mother's side) were renowned and fearless journalists, who stood relentlessly - in spite of concerted ruthless efforts to silence them - against the settler regime, and its anti-people racists policies.
In fact, the reason why Musarurwa is buried today at the National Heroes Acre is as a result of his political activism as a journalist.
If the current Zimbabwe government does not regard that as ethical, then they should come out in the open an declare that my uncles' political activism, whilst journalists, was unacceptable and unethical. I dare them!
Therefore, it is the Zimbabwe media's mandate to stand with the masses, not with the ruling elite - and, should never act as regime or ruling party publicity officers, whilst covering up their corruption, subjugation of the citizenry, and gross incompetence - as that would not only be a grave travesty of their mandate as the "Fourth Estate", but also makes them accomplices in the suffering of the people.
© Tendai Ruben Mbofana is a social justice activist, writer, author, and political commentator. Please feel free to contact him on WhatsApp/Call: +26371566770 / +263782283975, or Calls Only: +263733399640, or email: mbofana.tendairuben73@gmail.com
Source - Tendai Ruben Mbofana
All articles and letters published on Bulawayo24 have been independently written by members of Bulawayo24's community. The views of users published on Bulawayo24 are therefore their own and do not necessarily represent the views of Bulawayo24. Bulawayo24 editors also reserve the right to edit or delete any and all comments received.