Opinion / Columnist
Criminalising Freedom of Expression in Zimbabwe by ZANU PF
13 May 2021 at 22:11hrs |
Views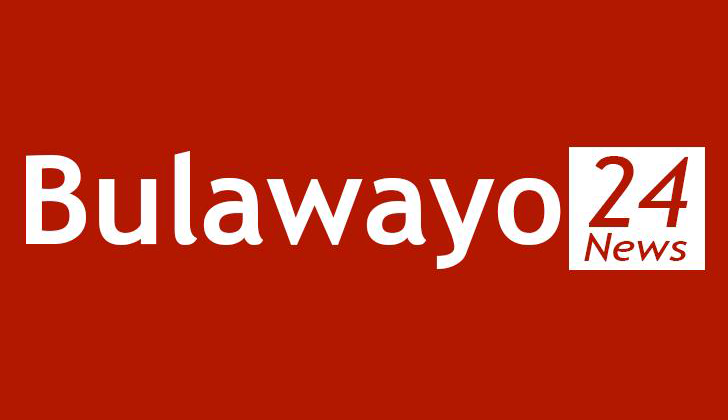 The oppressive ZANU PF regime continues to silence Zimbabwean alternative voices through criminalising any act or anyone who is viewed as a threat to the status quo. The recent arrest of youth leaders Nancy Njenge and Paida Masaraure for wearing ZINASU T-shirt's which carry a message encouraging young people to join and stand for something meaningful is a true indication of how low the Emmerson Mnangagwa administration will go in squashing freedom of choice and freedom of expression.
"A country should never be run through lies and crude propaganda. It never works in this age of social media and click button news services," said Hopewell Chin'ono.
For far too long Zimbabweans have been living under this tyrant ZANU PF regime, enduring torture and human rights violations. Zimbabweans are abducted and abused when they try to stand against their oppressors.
ZANU PF has been brutally abusing its citizens as a way to have a strong grip on power. Anyone who voices out his discontent is brutally silenced, either through arrest or torture.
Young people are being arrested and put behind bars for expressing alternative opinions.
"The constitution is being butchered at the expense of people's rights and freedoms in Zimbabwe,"said Zimbabwe Human Rights Monitors Platform (ZHRM) on their Twitter page.
Zimbabwe has been infiltrated with corrupt leadership and they have no shame. This has seen the entire ecosystem in the country crumple to the ground.
"We just want a nation that works for the many not the few, where we can focus on doing jobs that we love and where we can build the Zimbabwean dream. We want an ecosystem that doesn't declare war on aspiration", said Fadzayi Mahere.
Only a few benefit from this corrupt ZANU PF administration. The vast majority of the citizens live in squalor and agony.
The recent push to criminalise the wearing of the ZINASU student Union regalia is how low the regime is willing to stoop.
"Only rogue States which are not comfortable with their lack of legitimacy would criminalise students for wearing their Students Union and Associations T-Shirts," said Hopewell.
ZINASU is a student body which represents the alternative youth voice in tertiary institutions in Zimbabwe, and criminalising wearing the regalia by Zimbabweans is a direct threat to freedom of expression.
Every citizen in a country should have the freedom of choice on which student board they want affiliation to, and everyone should be allowed to express there solidarity in any way they are comfortable in doing so.
"We are tired of oppressive lunacy which seeks to destroy the basic rights and our human dignity," said Hopewell.
Many students who are affiliated to ZINASU have been standing up against the tyrant ZANU PF regime and have refused to be silenced. Criminalising of wearing the ZINASU regalia has fuelled outcry from the youths and young people of Zimbabwe are taking a stand against oppression by wearing the regalia.
"Backfire is when the use of repression fuels rather than cripples resistance. Arresting students for wearing Zinasu t-shirts has had the opposite of its intended effect. It has increased their popularity", said Doug Coltart.
The recent criminalisation of the only vibrant students union in Zimbabwe, Zinasu must be resisted as the ZANU PF government is trying to silence the youths. Female student leaders Nancy Njenge and Paida Masaraure were arrested for wearing the T-shirt's.
The reason for criminalising these T-shirt's is because they have a message at the back which ZANU PF status quo feels is a threat to its dictatorship rule.
The message on the T-shirt's reads, "be part of the solution which builds the student welfare, not part of the pollution which destroys it".
Instead of fighting corruption in the country, ZANU PF continues to try and silence the alternative voices.
"Your promise in your SONA 2017 was to fight corruption absolutely Emmerson Mnangagwa but the cancer continues. The nation is losing out and the same names reappear", said ZIMCODD Zimbabwe on their Twitter page.
No arrests are made even if the evidence is presented against corrupt officials and if someone is politically aligned to ZANU PF, the justice system turns a blind eye.
Henrietta Rushwaya's gold-smuggling case in 2020 opened up a can of worms to a microcosm of the corruption that exists in Zimbabwe but because of her alignment to ZANU PF and Emmerson Mnangagwa, the case has since been forgotten.
On May 10 2021 a Zimbabwean, Nyasha Masimire was arrested at OT Tambo International airport for attempting to smuggle 23 pierces of gold worth US$783 000 into South Africa. This man is Henrietta's aide and driver; nothing will be done to this culprit as he is politically aligned to ZANU PF.
These are the things Mnangagwa should be focusing on and not fighting alternative voices. The President cannot act on these corrupt officials since he also benefits from these corrupt activities
"Every month gold worth US$100 million is being smuggled out of Zimbabwe! Folks recently caught are inside ZANUPF. Mnangagwa's niece was caught trying to smuggle Gold to Dubai. Mnangagwa's bodyguard was involved! This time it is his niece's driver implicated."
"The country is being run by a cartel that allows gold smugglers to use an international airport to smuggle 23kgs of gold?", said Hopewell.
Source - Prince Njagu
All articles and letters published on Bulawayo24 have been independently written by members of Bulawayo24's community. The views of users published on Bulawayo24 are therefore their own and do not necessarily represent the views of Bulawayo24. Bulawayo24 editors also reserve the right to edit or delete any and all comments received.