Opinion / Columnist
Independent Matabeleland presages the worst to come: South Sudan war will be nowhere near
16 May 2021 at 06:17hrs |
Views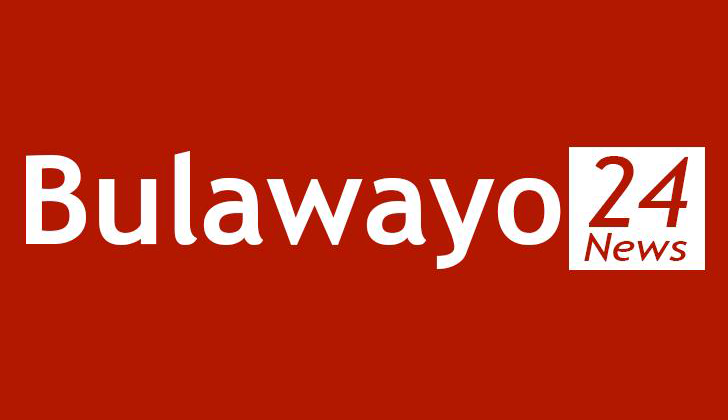 We have been saying time and again that these numerous Mthwakazi parties are a group of young boys who do not have the slightest idea about the past liberation war. Reading the daily news in social media, we are informed about several incidences remarkably interesting to note. The fighting's among several Mthwakazi parties has surfaced, followed by inner-party leadership fighting's. there are so many of the Mthwakazi parties today, it is not clear which one is fighting who from the numerous groupings. I should be excused if I said there is an invincible force, a larger hand in this chaos.
Two weeks ago we read about the chaos in Guduza's Mthwakazi MLO. This was followed by, yet another Mthwakazi party called MRP that dissolved the leadership to accommodate fresh elections that were overdue. The disquiet in the leadership dissolving exercise was evident in the media, telling us not all is well. We could count and come up with a decent number of seven Mthwakazi political parties alone in a region that has 5 million population. We have parties in the region calling themselves with different names but Mthwakazi name remains as the identity: have the same common denominator, the Matabeleland cessation from the mainland Zimbabwe. Freedom from oppressive Zanu and Mashonaland is what binds all of them.
Thembani Dube's article of yesterday was provoking thoughts: The title of the article was: "The Fifth Columnists in Matabeleland". His most charged article exposes the tiff among the Mthwakazi parties in the region including his own party. He names rog elements to be Demi Gods, Tatalagu Hopeists, The Nomadic Fulanists, Extremist Saboteurs, Nguni extremists. Are these groups part of the Mthwakazi parties already existing together with the kingdoms? The article does not make it clear. Thembani Dube is deeply concerned about some radical, sadistic elements in Matabeleland region "with much reckless pomp and show" multiplying at a fast rate. These are groupings posing a serious threat to this region.
We have EFF party that came into existence for about ten years. It is not possible to know the regional aspect of this clandestine party. It is clandestine because the mastermind of this party is hiding behind President Innocent Ndibali, the party that came up with in weird ideas about an alliance with Zanu PF. Mqondobanzi Magonya has bought into this too to sell it to Zapu: he thinks to make alliance with the party and government and be part of it come 2023 elections should be made to be the aspirations of new Zapu?
This week we saw on social media, young anarchists from Mthwakazi parties openly joining Zanu PF at the glare of social media. The surrendering of Mthwakazi youth to Zanu should give us an idea what is fundamentally going wrong in these parties and the region especially. Something greater than thunder and lightning has happened, is happening, about to happen and will happen in future.
On top of the six or more Mthwakazi parties in the region (excluding Zapu and ANSA) we have effective three kingdoms who are at loggerheads waiting on the side lines for a war: whoever wins is automatically the king. In the UK, there are ongoing initiatives that seek to engage the British Monarch regarding gold and diamonds forcefully taken away by the BSAP during the British/Matabele war in 1893. King Bulelani from South Africa is supposed to be a recipient of gold and diamond revenues from the HRH Queen Elizabeth II and not the San people who own lands and resources in the whole region of southern Africa!
The rightful owners of these resources are the San peoples: there is no mention of Khoi San traders who traded with gold with eastern coast traders. Even Thembani Dube's article omits the existence of San people in the region but he manages to mention other ethnics groups in the region. When the Matabele impis arrived in this region, gold and other precious artifacts were swindled from the San people together with women.
Ndebele adage: ilifa lezithutha lidliwa ngabahlakaniphileyo is true in this case. The San population are onlookers of their ancestral lands and resources swindled for centuries by the brave and now-eloquent African-English-speaking than them. How much compensation is the British monarch going to part with Gold revenues to pacify demands of the Nguni group that have officially made those requests?
It is not that the people of Matabeleland have been quiet about operations of these parties in the region. The Gukurahundi atrocities left indelible trauma in the lives of the peoples of this region and are weary about the provocation of war and the open demands of 100 billion of reparations of the Gukurahundi atrocities. It defeats sober minds how demands can come from political parties who do not have any base in the region they purport to fight to liberate.
A group of young unemployed men and came together and hatched plans on how they can acquire billions of money for themselves. They realized that if they hijacked the Gukurahundi cause, they could demand from the Zanu PF government US$100 billion under the pretext of reparation of the Gukurahundi atrocities of 1983 - 1987. It is another Fifth Columnist that is negotiating gold revenues from the British monarch. Inroads have been made: One of them was invited by the HMH the Queen for tea and has become his signature; articles he writes, he informs us constantly about his invitation for tea with HRH the Queen.
The Mthwakazi realized cessation can be executed if it can be done using shock-effects as the stick to pressurize the regime of Zanu PF. I hasten to say that these wishes are their own and not those of the Matabeleland populace. They have no say in all these demands, they have never been consulted by anyone. This is a Boy's Club secret deals duly done behind the back of the peoples of Matabeleland.
"It is the money stupid" that is driving the cause of cessation of this region, it is to be done in the way they want it and whoever resisted this plan will be punished by cruel death. (Winnie Madikizela Mandela style of killing traitors: a tyre will be put on the neck of so-called traitors, douse them with paraffin or benzine and then set them alight and burn; Villagers will be frog-marched to witness the killings, a means to scare them) This is the government we are going to have in Matabeleland, the coming dispensation awaiting us.
We shall call this a new Mthwakazi Republic run by fascists, brutal, cruel young people who have no respect for life whatsoever but are dreaming of a life full of money and pleasure, money they never ever worked for in their lives. What is the difference between them and Zanu regime?
Some Mthwakazi parties have copied from Zanu cruelty of dealing with the masses. They are going to deal with those who disagree with the same set of methods Zanu killings, rape and maiming, abductions, brutal killings: Israel Dube of MLF or MLO has never hidden his lack of respect for life: we have been sentenced to death by him already. The Mthwakazi parties are busy provoking the Zanu regime: not long ago, they deliberately called Lupane a liberated zone: inviting the Zanu regime to act. Should there be war in this region all cowards we know by name will run for their lives to South Africa and hide there.
My message today is the realization of the danger these Mthwakazi parties are deliberately putting us into. These acts of provocation are reminiscent of what is happening in the DRC and South Sudan. Who has ever thought that after that bitter war with mainland Sudan, the South Sudan will go for each other's throats? These is no peace in South Sudan. Is this so-called cessation from Zimbabwe insinuating yet another brutal war worse that Gukurahundi atrocities? Women and children of Matabeleland will pay the highest price once more. Those who will have provoked the war will take cover in South Africa.
Thembani Dube is giving a sharp warning and pointers that suggest danger in the region of Matabeleland. This is how Thembani sums up his statement: "Today's Matabeleland, 5th Columnists have emerged from within Matabeleland with much reckless pomp and show! This, however, is not to say that Matabeleland has never had 5th Columnists. It has always had and will always have but these 5th Columnists of today seek to destroy any form of unity and solidarity in Matabeleland and ensure the destruction of our Nation. Of 5th Columnists and their deadly Columnists Agenda and the different damages they inflict on Matabeleland causes! Matabeleland beware!" Thembani said.
The people of Matabeleland should stop entertaining Mthwakazi opportunists. They do not serve the people but themselves. We should ask ourselves pertinent questions regarding the reparations of the Gukurahundi atrocities. How did they come out with the number 100 billion US dollars? Atrocities of genocide are not done in kangaroo courts but at international courts and the UN Tribunal. Why and how are they quick to come up with a number? Gukurahundi victims been consulted by who and when did this happen? "It is money per se, stupid."
We are wasting time in taking clowns of our time seriously: these boys are desperate and must be stopped from masquerading as revolutionaries. They are mercenaries at best and criminals but last. To prefer Mthwakazi parties to Zanu is as good as to say Lucifer is better than Satan. There is no revolution that threatens the people it wants to liberate. Hence, we read daily how we shall be lynched if we resisted Mthwakazi agenda in this region. What is brewing in the region of Matabeleland is the same methods, same reasons, same blackmail same threats used in Democratic Republic of Congo and South Sudan. These are Jonas Savimbi of Angola and Dhlakama in Mozambique.
We fight for justice in our lifetime in Zimbabwe. However, we want to make it clear that we are not fighting to split this nation into two to feed the ego of twisted young Mthwakazi boys who want to get blood money of Gukurahundi victims so that they live large – their dreams in wonderland. This nation will never be split; we say no to cessation today and tomorrow. The argument is that examples elsewhere show that cessation did not solve problems. Already we have serious problems in Mthwakazi parties without Zanu PF, without the Shona people: so what are the causes of these internal disputes in the first place? The worst is still to come mark my words.
To conclude this article: President Mnangagwa does not lose sleep because of Mthwakazi parties in the region: He knows some of them well like the palm of his hands. Some of them were CIOs or they are still on the pay role of Zanu PF's CIO. It is a question of time; we may be surprised to be told that Israel Dube could clandestinely be on the pay role of Immersen Dambudzo Mnangagwa's CIO. The emergence of the Fifth Columnist is by design and there is a bigger hand with larger resources in the play. Mthwakazi boys are following the money.
Source - Nomazulu Thata
All articles and letters published on Bulawayo24 have been independently written by members of Bulawayo24's community. The views of users published on Bulawayo24 are therefore their own and do not necessarily represent the views of Bulawayo24. Bulawayo24 editors also reserve the right to edit or delete any and all comments received.