Opinion / Columnist
Zanu-PF is counting on miracle feeding for the constituents whose councils covets
17 May 2021 at 10:34hrs |
Views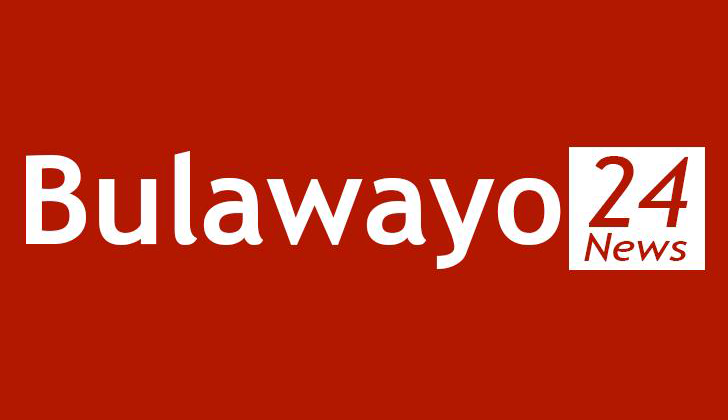 For a while now, Zanu PF has made its illogical intentions to everyone who gives their valuable time to listen to it blow its own trumpet. Illogical intentions premised on basic lack of comprehension of why Zanu Pf lost those councils in the first place. A double lack of comprehension, further demonstrated by abject failure to address the reasons the genuine wrested away Zanu pf control of urban councils means that Zanu Pf cannot, in freely held elections, take back control of the said councils, unless, as it has done in the past presidential elections, rig the elections. This is a futile attempt by Zanu pf which will eventually turn back and bite Zanu pf, in all its ill willed efforts of keeping the opposition from retaining power, pre-empting restoration of order and unprecedented wealth and prosperity that is double the Government of National Unity Era which saw the prompt, record breaking economy resuscitation and dependable stabilization.
Zanu pf is responsible for the largely stagnant informal economy which is reeling from Zanu pf chicken logic responses to the corona virus pandemic, mainly a lockdown, with no more economic livelihoods for the participants of the informal economy, implications of decades of the economy being subjected to donkey politics which decimated it, saw a massive nearly to impossible reversal of the brain drain in the country by the now economic refugees, who conveniently are also denied the diaspora vote, given the level of their political awareness, Zanu pf knows it will be removed from power, which sufficiently explains the Zanu pf intentions with urban councils. Without any tangible economic reforms, say, how would Zanu pf take back urban councils it justifiably lost to the opposition? Without employment of the youth resorting to distribution of illegal drugs and armed robberies, a consequence of Zanu pf retaining power illegally, a political crisis brewed by Zanu pf, cascading to both economic and social spheres, how can Zanu pf pull this feat of winning the urbanites, 2,4 million of whom are food insecure, according to World Food Program conservative estimates? It simply can't.
Ever wondered why social media or rather internet is shut down during elections in Africa, which has become quite a ritual? It's because of the power the urban people, especially youths, have against tyrants like Mnangagwa. Media repression, unlike rural folks, does not work on them. A very scary development for Zanu pf. As such, Zanu pf propaganda does not reach them, when and if it does, it has neither momentum or impact. There are many reasons for this, the advent and primacy of social media pitted against the recently branded national television to Auxillia Mnangagwa Television, the former which is a haven for whistle-blowers`, exposing corruption and plundering of people's wealth for instance the Draxgate scandal directly involving directly the first family. This demonstrates the impotency of social media, whose constituency is mainly the youths. So, for Zanu pf, it would be an impossible sell to the youth that Zanu pf, that has dismally failed at a national level can improve the lives of the youths at a local level, given its reluctance to devolve power and demonstrate significant political will to end and put in place pre-emptive measures against exclusion and marginalization of youths both from power and economic opportunities.
There are reasons why Zanu Pf lost control of urban councils. Reasons Zanu pf cannot remedy in a century for it to legitimately win the councils back. Among the reasons is the disillusionment the youths register against the criminal party. Disillusionment in the form of unemployment. A magnificent and unappalled failure of Zanu pf at central level. A battered and bush policies riddled economy alone demonstrates to the youth and other adversely affected constituents in urban communities that the reasons for loss of control by Zanu Pf of urban councils are perpetually constant and as sure as the sunrises and sunsets. There is an undisputable awareness that Zanu pf is directly alone, responsible for the food insecurity that has now morphed into a Damocles sword over the heads of urbanites. This awareness extends to the realization that Zanu pf cannot miraculously feed the food insecure urbanites. Not only is it unable, but there is a clear magnified dearth of political will from Zanu pf to switch to servant leadership for the salvation of the people. Something only the opposition demonstrated to be able. As such, Zanu pf is, as expected of chicken logic egos, is being delusional.
This is a party in government which presided over the so called command agriculture with nothing to show for it, and today, millions are food insecure. This is a criminal party that has been cheaply selling the country's strategic minerals such as platinum, chrome, gold and lithium to the Chinese, Russians, Arabs all for rent seeking and as means of prolonged political survival. Zanu pf is surely mistaken to erroneously assume that media repression will keep the urban population ignorant of facts like these. The facts are an unmistakable fact that Zanu pf will never reform nor is it concerned about the now prolonged people's suffering. Its intentions therefore, no matter how futile of reclaiming the urban councils are not in the people's interest, rather the self-enrichment and illegitimate power preservation of Zanu pf, at the expense of the people. Zanu pf thus cannot legitimately win back the councils.
Eventual return of operational functionality of the economy, back to pre-lockdown levels is a cause of Zanu pf defeat of its intentions of reclaiming urban councils it justifiably lost to the democratic opposition. As such, Zanu pf cannot rely on its modus operandi of partisan distribution of food. Unlike people in rural areas entirely dependent on food aid due to limited economic opportunities, a consequence of a self-serving government. The exclusion of economic opportunities Zanu pf implemented in the rural areas, tragically, successfully, is the same strategy Zanu pf in futility is pursuing in urban areas. By locking down the country, and effectively the informal economy, Zanu pf is aware of the efficacy hence the attempts to deploy it in urban areas, as it is a sure way of guaranteeing dependents who, through partisan distribution of food aid are made to tow the criminal party's line, allowing for vote buying in the process. However, Zanu pf is bound to be disappointed.
In conclusion, Zanu pf cannot reclaim the urban councils it so much covets for the establishment of a one party state. The people in urban areas, although food insecure, are aware of Zanu pf inability to reform so as to remedy the reasons for its loss of urban councils, in addition to its active disinterest for the welfare of citizens compounded by its failures at the central level, such as rabid unemployment for the youths in urban areas. There is an awareness of the primacy of Zanu pf self-enrichment agenda which will make Zanu pf reclamation illegitimate, given the political awareness of the people in urban areas and impotent media repression among this population. Urban councils are best run by the opposition. A rigging of 2023 elections and reclamation of the coveted councils means that Zanu pf transitions the country into a one party state.
Anesu Munyama MDC UK and Ireland
Source - Anesu Munyama
All articles and letters published on Bulawayo24 have been independently written by members of Bulawayo24's community. The views of users published on Bulawayo24 are therefore their own and do not necessarily represent the views of Bulawayo24. Bulawayo24 editors also reserve the right to edit or delete any and all comments received.