Opinion / Columnist
Prepare for devastating Matabeleland breakaway as Zimbabwe votes against UN measures to stop genocide
21 May 2021 at 11:53hrs |
Views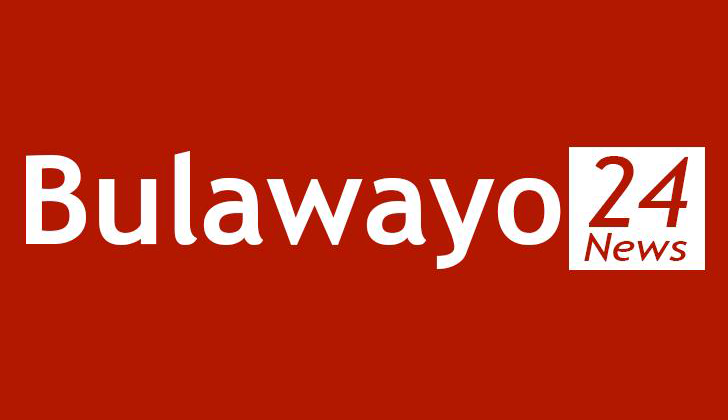 On Tuesday18 May Zimbabwe demonstrated before the people of Matabeleland and the world that it cherishes its genocidal past without any remorse when it voted against a UN Assembly measure that seeks to protect vulnerable populations against genocide, war crimes, ethnic cleansing and crimes against humanity.
This shows that the blood thirst and vampiric Zimbabwe Shona supremacist state is proud of its genocidal background and wants to continue with wanton slaughter of innocent Matabele people.
All eyes in Matabeleland were on the Shona supremacist government of Zimbabwe to see if it was really prepared to stop its evil culture of genocide and gross human rights abuse against Matabeles. But Zimbabwe and its partner in crime, North Korea, its Hutu blood relative, Burundi and 12 other rogue states voted against the UN measure to stop genocide.
This has exposed its suspicious "exhume and rebury" exercise to be performed on Matabeleland genocide victims in Matabeleland as "Phariseeist hypocrisy" designed to deceive Matabele people and the world into believing that the terrorist government was committed to resolving Matabeleland genocide issue.
We always knew that Emmerson Mnangagwa who is now known as the Undertaker for his strange interest in digging Matabeleland genocide graves as well as his predecessor's grave, Robert Mugabe, was never interested in resolving Matabeleland genocide issue but wanted to get rid of Matabeleland genocide evidence.
He cannot say he is committed to resolving Matabeleland genocide but at the same time vote against a UN measure that seeks to protect vulnerable minorities from being butchered through genocides and ethnic cleansing.
To us Matabele people, the survivors of Matabeleland genocide, Mnangagwa's message is loud and clear:
i) he is not interested in resolving Matabeleland genocide
ii) his oppressive Shona supremacist government is not prepared to provide security to the vulnerable populations of Matabeleland who are survivors of Matabele genocide
iii) he wants us to remain open to human slaughter and genocide by any future Shona supremacist government
iv) he wants us to live in fear of the second Matabeleland genocide so that we submit ourselves under oppressive Shona tribal rule forever
We advise the money loving Judases of our times in Matabeleland who are currently assisting the Zimbabwe government to erase Matabeleland genocide by digging genocide graves to open their eyes and see that they are being manipulated through money and used to get rid of Matabeleland genocide evidence.
This calls for all the people of Matabeleland who have suffered and continue to suffer genocide at the hands of this tribalist government to realise that the genocidairs are unremorseful, unrepentant and hellbent on wiping out Matabele nation. And that Matabeleland genocide 2 is on its way as long Matabele people remain under Zimbabwe.
To them, the cold blooded slaughter of more than 40 000 innocent Matabele civilian masses, raping
of more than 100 000 Matabele women, burning down of more than 100 000 Matabele homes, displacement of more than 1 million Matabele people and tribal oppression of 5 million Matabele people who remain in Zimbabwe was not enough.
They will never stop up and until Matabele nation is completely annihilated and only when the Shona tribes which regard themselves as superior than others, take over Matabeleland and remain the only living tribes in Zimbabwe and Matabeleland.
This dangerous situation demands that all Matabele people unite behind Matabeleland Liberation Organisation (MLO) to fight for the restoration of Matabeleland state as at 3 November 1893 using all means possible, demand US $100 billion from the government of Zimbabwe as compensation for Matabeleland genocide.
Where the broke Shona supremacist government of Zimbabwe will source the above mentioned amount of money is none of our business. That the amount is too high is none of our business too.
To the majority people of Matabeleland we say, the road to independence is a bit rough. The oppressor will have to scream a bit but there are good returns, the ultimate reward is freedom.
To the sellouts we say, some of you have already exposed themselves while some are yet to be discovered. You cannot be a member of 20 rival political organizations and expect that people of Matabeleland are so stupid to see that you are playing games, hey you traitorous nomad people can see through you!
You cannot release more than 500 statements in which you contradict yourself many times and still fool yourself that Matabele people will not see that you are a sellout. You cannot vomit and turn around to eat your own vomit and hope the people of Matabeleland will not see that you are a sellout idiot. You cannot attack Matabeleland cause and the oppressed Matabeles everyday on behalf of your master in Harare and expect them praise you. No no no! The necklace is the only deserving reward that shall be given to you. A sellout is a low life not respected even by its own master. We shall never lose sleep or apologise for rewarding a traitor accordingly.
Give us Matabeleland independence or death!
You slaughtered Matabele people like goats now its pay back time.
Izenzo kungemazwi!
Israel Dube
MLO Secretary for Information and Public Affairs
Source - Israel Dube
All articles and letters published on Bulawayo24 have been independently written by members of Bulawayo24's community. The views of users published on Bulawayo24 are therefore their own and do not necessarily represent the views of Bulawayo24. Bulawayo24 editors also reserve the right to edit or delete any and all comments received.