Opinion / Columnist
'How can we help Zimbabwe?' SA Minister asked Shava - foolish question to still be asking
23 May 2021 at 10:42hrs |
Views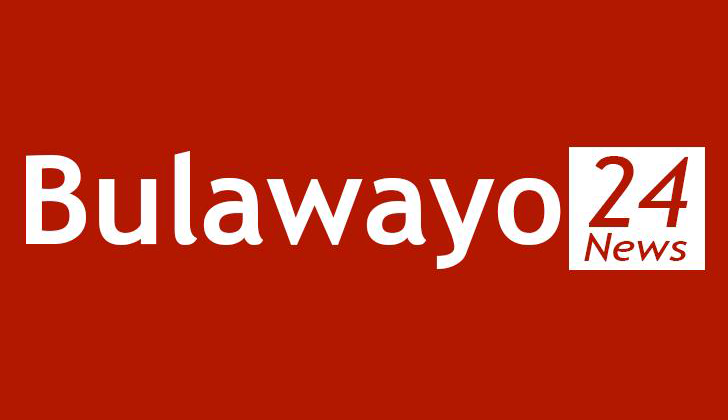 "Ramaphosa's SA remains concerned over Zimbabwe's worsening political situation!" screamed the Bulawayo24 headlines.
Many Zimbabweans did not even bother to read the article because they have heard it all before. Those who did read the article expecting something new were once again disappointed. "Same shit, different day!" as Rasta man would aptly put it!
ZIMBABWE'S new foreign minister arrived in South Africa on Friday, his first official visit to the country since taking up his position.
Frederick Shava met with in Cape Town.
"I really would like to put the question that I always put to my colleagues, this will be the first time we're having a formal meeting, He's the new minister of foreign affairs and I just want to ask him, how can we help Zimbabwe?" SA's International Relations and Cooperation Minister, Naledi Pandor told News24 ahead of her meeting with Zimbabwe's Minister of Foreign Affairs, Frederick Shava.
"We want to be of help.
"Their stability is very important to our stability. Their economic progress is important to South Africa's economic progress and the South African have access, particularly to low-skilled, labor-intensive jobs".
This is just reminiscent of SA's President Thambo Mbeki's "quiet diplomacy" and denial of the worsen economic and political crisis in Zimbabwe. "Crisis! What crisis?" he remarked in 2008. Fast forward to 2021; other than the musical chair changes of Cyril Ramaphosa and Emmerson Mnangagwa are now the President of SA and Zimbabwe respectively, nothing much has change.
Following the blatant cheating and wanton violence in Zimbabwe's 2008 elections, SADC leaders were finally forced to act. They forced Robert Mugabe to sign the 2008 Global Political Agreement (GPA), agreeing to the implementation of a raft of democratic reforms and the writing of a new democratic constitution as the roadmap to end Zimbabwe's economic and political crisis.
A Government of National Unity (GNU), comprising Zanu PF and the two MDC factions was tasked to implement the reforms and write the new constitution. Morgan Tsvangirai and his MDC friends were expected to lead in this task and not Mugabe and his Zanu PF cronies for obvious reasons.
It was SADC's responsibility, as the guarantor of the GPA, to ensure Zimbabwe followed the roadmap and restored the individual freedoms and rights including the right to free elections and saved the country from a repeat of the 2008 election barbarism.
Sadly, Morgan Tsvangirai and his MDC friends took their eyes off the ball and failed to implement even one reform in the five years of the GNU. The new constitution the nation was steamrolled into accepting in the March 2013 referendum was not even worth the paper it was written on!
SADC leaders made a desperate last minute attempt to have the up coming elections in Zimbabwe postpone until reforms were implemented.
"In 2013 the Maputo Summit, in June 2013, before the elections, the Maputo Summit was all about having the elections postponed – the SADC summit. I went there," Dr Ibbo Mandaza, Director of SAPES Trust, told the Journalist Violet Gonda.
"I was there at the Summit and Mugabe pretended to agree to a postponement of the elections. If you recall, the postponement was based on the need to reform at least electoral laws.
"And after that Summit, Morgan Tsvangirai, Tendai Biti, Welshman Ncube, all of them were called to a separate meeting by the Heads of State of SADC in the absence of Mugabe, that same evening. And they were told; I was sitting there outside the room with Mac Maharaj; they were told 'if you go into elections next month, you are going to lose; the elections are done'."
As we know MDC leaders ignored the warning and Zanu PF went on to blatantly rig the 2013 elections and this was repeated again in 2018. By participating in the flawed and illegal elections MDC have giving credibility to the flawed process and, most important of all, legitimacy to the vote rigging Zanu PF.
Whilst no one in their right mind will ever blame SADC for the failure to implement even one reform during the GNU and for the rubbish constitution; there was no excuse why SADC tacitly or otherwise endorse Zimbabwe's rigged elections. "The (2018) elections went well!" said President Cyril Ramaphosa, knowing fully well that was a lie!
Minister Naledi Pandor is right the economic prosperity of Zimbabwe is the economic prosperity of SA and the rest of SADC. The political stability of Zimbabwe is the political stability of SA and SADC.
Zimbabwe is facing total economic meltdown, decades of gross mismanagement and rampant corruption have left the country in economic ruins. Unemployment has soared to dizzying height of 90%, the country's basic services such as education and health care have completely collapsed and 49% of the Zimbabwe population now live in abject poverty.
Zimbabwe is, in point of fact, a failed state, a Banana Republic, whose economical and political instability are now well established and beyond dispute. It is not a matter of Zimbabwe's instability may spill over and affect other nation, it spilt over a decade ago now when Zimbabwe's economy shrunk by a staggering 50% in the period 2000 to 2008 alone and has never recovered.
"How can we help Zimbabwe?" Minister Naledi Pandor, is asking! What a foolish question when SADC leaders answered the question by proposing the 2008 GPA and begged, literally, to have the Zimbabwe's 2013 elections postponed until reforms are implemented.
Minister Naledi Pandor, if you are serious about wanting to help Zimbabwe then you must tell Foreign Minister Frederick Shava that Zimbabwe must revert to the 2008 GPA and implement the democratic reforms to ensure the next elections are free, fair and credible.
The economic and political crisis in Zimbabwe is a man-made crisis, a product of decades of corrupt and tyrannical rule and per se one we could and should have avoided. Decades of failing to end the curse of rigged elections which is the root cause of bad governance have allowed the crisis to morph into a human tragedy that is now spilling beyond Zimbabwe's borders.
"Help us to get the sanctions imposed by the West lifted!" Zimbabwe's Foreign Minister must have answered.
"And while we wait, can we have US$500 million per month budgetary support, SA must write off Zimbabwe's unpaid electricity bill, . . . . "
Ask a foolish questions and you get a foolish answer!
President Mnangagwa and his Zanu PF cronies are gearing to rig the 2023 elections, indeed with not even one token reform in place, Zanu PF has rigged the elections in advance. SA and SADC must once again repeat the June 2013 demand to have the elections postponed until the reforms are implemented.
If Minister Naledi Pandor does not know what is wrong in Zimbabwe and thus what help the country needs to end the tragic situation there, then she should be blind, thick and slow. She really should not even be a Minister!
Source - zimbabwelight.blogspot.com
All articles and letters published on Bulawayo24 have been independently written by members of Bulawayo24's community. The views of users published on Bulawayo24 are therefore their own and do not necessarily represent the views of Bulawayo24. Bulawayo24 editors also reserve the right to edit or delete any and all comments received.