Opinion / Columnist
Dispelling the idiotic myths and stereotypes against Matabeleland
26 May 2021 at 05:49hrs |
Views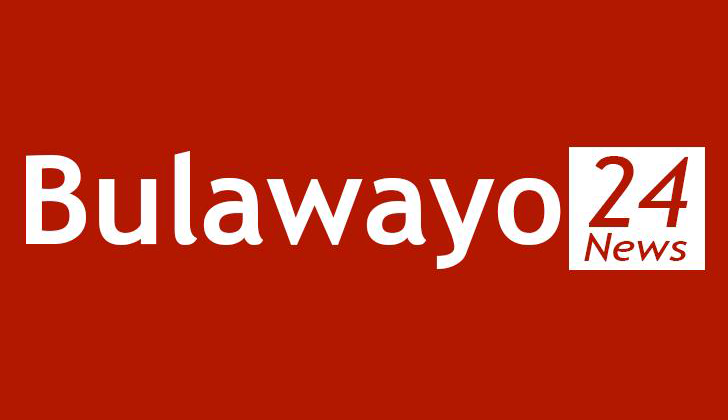 Although myths and legends have been useful tools of African philosophy for raising children since time immemorial, the way it has been used to enhance Shona supremacy and denigrate the people of Matabeleland and their cultures in Zimbabwe is appalling and cannot go unchallenged. The mythological lies have become so believable to those of the gullible lot and seem to have succeeded in othering all tribes that are excluded from the Shona gravy train of tribal dominance. These primitive myths that are currently dancing kongonya especially in Shona people's minds should be got rid of as a matter of urgency. Lies have never been progressive even during the Stone Age era of underdevelopment. The most shocking thing is that even the Shona-educated have come to believe the obvious lies forgetting that lies remain themselves no matter how long they are repeatedly said.
Abuse of mass media
American reporter, Walter Langer, says that if you tell a big lie and tell it frequently enough, it will be believed. This is true with reference to the myths created against the people of Matabeleland in Zimbabwe. Mass media has been used by the government to perpetuate the lies and myths through state-controlled broadcasts and publications which offer no feedback from the listeners. This probably explains why there is still one TV station in the country, forty-one years after the so-called independence from Britain, yet newly independent countries like South Africa are way ahead. The motive is the futile protection of lies and idiotic myths and stereotypes promoting Shona tribalism and supremacy at the expense of subjugated ethnicities of Matabeleland. Primitive people still cling onto these myths regardless of the education they have, exposing their deep tribal orientation. The mythology is explored below.
Shonas originally lived in Matabeleland
Despite the fact that history proves that the San people are the original inhabitants of Zimbabwe and most parts of Southern Africa, there is a myth that claims that the Shona were created in Zimbabwe and are the original inhabitants of Mashonaland and Matabeleland. Their migration from central Africa is swept under the carpet. This has led to claims by some idiots that Matabeleland is Shona territory and its inhabitants are foreigners from South Africa. Even high-ranking ZANU PF officials like Monica Mutsvangwa and some half-cooked tribal academics like Mutodi have publicly stated that. This is a shameless myth which is easily dispelled by archaeological evidence that qualifies only the San people as having occupied the area first. The fact the San people still exist in Matabeleland should be enough to expose the myth. For example, which Shona family can claim that their forefathers lived and buried each other in Nkayi? There is no evidence or remains of artifacts used by the Shona that can be found in Matabeleland. The names of places and paintings in Matabeleland are also not in any way linked to the historical existence of the Shona. Therefore, this myth should be discarded with the disdain it deserves.
Ndebele women are beautiful because of captured Shona ones
Another childish myth is that Shona people were originally beautiful but had their women captured by the Ndebele to produce a nation of beautiful women in Matabeleland. Whose dopey brains can believe this crap? Basic genetics, which even ordinary people in Murambinda, should understand, explains that the genes in any individual are transmitted from his or her parents. If the captured Shona women (let's suppose it could be true) had superior genes for beauty, what happened to the genes of those who remained or those of Shona males who had also inherited them from their parents? It is disgusting that people who claim to be highly educated can reason below the basic bar like this. Playing the victim like this is being used to unfairly paint and discredit the ethnicities of Matabeleland as a people who owe everything they have, including their genotypic and phenotypic traits, to the Shona. Further, the theory of this myth seems to suggest that the Ndebele people are sons and daughters of the "captured" Shona women. If so, Shona and Ndebele are brothers. The question then is, why do Shona people hate the sons and daughters of the "beautiful" Shona women whose blood is genetically linked to theirs? The lie is shamelessly exposes itself!
King Lobhengula is a villain
There is no disrespect worse than someone describing your king as a villain. One of my sons who attended primary school yes back in Bulawayo once came with homework where he was supposed to pick a villain among Sekuru Kaguvi, Mbuya Nehanda and King Lobhengula (Remember he is yet to be captured by the whites!). For me the answer was among the rest except for King Lobhengula. Alas, when feedback came my son told me that King Lobhengula was the villain. And you know how difficult it can be to convince our children against what the "imported teacher" has said. As far as I know, a hero is someone who gallantly fights against his enemies in defence of his people. Did King Lobhengula not bring down the invasive Allan Wilson and his men at Pupu after they had easily conquered the Shona people? Had the people purported to be heroes not been hanged like goats by the British South Africa Company whom the Shona people later colluded with to attack the people of Matabeleland? More painful to abafo (alliance of Shona and the whites), King Lobhengula's heroic antics ensured that he was never captured. It is an easy guess that if he was Shona his story would be flighted on TV for the whole year for forty-one years now.
The same mythical heroism is attributed to Zanla at the expense of Zipra. Zanla has been hailed as an all-powerful army that single-handedly won the war of independence. Embarrassingly, no major battle by them has been recorded so far yet there is overwhelming evidence that Zipra exploits forced the Ian Smith regime to the negotiation table. One laughable myth by Zanla and their party was that Joyce Mujuru once downed a plane during the liberation war. Interestingly, the place, day and other details of the "heroic" incident were never provided. Fortunately, lies are not sustainable. After her demise, the lie was dispelled by ZANU PF itself.

Gukurahundi was a civil war
If ever one doubts the susceptibility of the "esteemed" Shona to their mythology, he or she has not heard what they say in describing Gukurahundi as a civil war. My foot! This is an attempt to justify the thuggery and massacre of innocent civilians by the Shona-composed diabolic brigade. Their hope is to have at least one historic war which they could say they won against the people of Matabeleland. Fortunately, historical facts never drink beer. Overwhelming evidence clearly shows that Gukurahundi was a genocide. A civil war involves people of a country fighting against each other. That never happened during the period of the massacre of the people of Matabeleland by a government they thought was going to protect them. During Gukurahundi, did anybody witness people of Matabeleland going to Muzarabani, Mtorashanga and Dotito to kill people there, for example? Did we not, instead, witness a Shona tribal army being deployed in the whole of Matabeleland and parts of the Midlands to rape, maim and murder civilians simply because they were not Shona? Yes, we did! Another glaring fact is that Zanla dissidents who wracked havoc in Mashonaland after independence were never attacked or killed, whereas the people of Matabeleland have been stigmatised as dissidents. It is shocking to note how gullible even "educated" Shona in the opposition like Tendai Biti and Douglas Mwonzora (as per their public utterances) gullibly believe that Gukurahundi was a civil war. Victims of their own myths!
A few days ago, one idiot replied to Zenzele Ndebele's Twitter post which showed names of around twenty-one women and one man killed in Tsholotsho, by saying that the Fifth Brigade was well-trained and executed its job well by killing those defenceless civilians. This should be an embarrassment to all well-meaning Shona if ever they exist. I have not heard anyone in Germany and the world praise the Holocaust! Not even its instigators. Zimbabwe must be a teapot-shaped zoo for real!
Shona people make good leaders
Another nauseating myth is that Shona people make good leaders. This stupid notion ignores the fact that since 1980 Zimbabwe has never had a good or capable leader. Forty-one years on, the problem continues. A good leader unites his people and acknowledges the mistakes that have been made both individually and as a collective. Mugabe and Mnangagwa have failed to do that. Instead, they have championed Shona supremacy over other tribes. The economy is non-existent. Social decay is rife. Healthcare is in intensive care unit (ICU). Education is dead. Corruption is rampant. Agriculture is fractured and amputated. The list is endless. The same applies to the private sector where the Shona are also in control. Strangely, mythology still hails them as naturally good leaders and the Ndebele as bad ones. In politics, this has resulted in primitive voting where Shona people never vote for anyone from outside their tribe (if you know tribal voters). Their tribal mindset is only befitting to an illiterate country. However, the people of Matabeleland have shown overwhelming development and maturity by voting in a diverse and inclusive manner despite all odds. They have voted for Mugabe, Tsvangirai, Chamisa and Mnangagwa, among other candidates from the "superior" tribe.
The myth has probably been worsened by ZANU PF's Stone Age Unity Accord of 1987 which officially imposed that the people of Matabeleland should be deputies to their "superior" Shona masters. All national political parties have shamelessly embraced the idiotic theory and now have multiple vice presidents, the least one of them being from Matabeleland. As ZANU PF tries to further muzzle the democratic space, it would be interesting to see who will stand as the MDC Alliance candidate if Chamisa is barred from contesting due to the Shona-style imposed age limit. Does the deputies-theory qualify the myth that Shona people are more intelligent or wiser than the people of Matabeleland? Genetics is yet to discover the special genes of intelligence that are supposedly a preserve for only the people of the east!
Ndebele women are prostitutes
This is yet another disrespectful myth that has been propagated for years and is just a figment of some Shona people's imagination. The myth claims that Shona women are virtuous and therefore worth marrying whereas Ndebele women are sexually immoral. This goes to the point that Shona men should, if they so wish, have sex with and impregnate the Ndebele women but never marry them because they are prostitutes. This myth ignores the glaring fact that Shona prostitutes are all over the world and by far exceed the Ndebele numbers. For example, in South Africa most brothels and sex-selling streets are dominated by Shona prostitutes who claim that their "thing" is the nicest of them all. They dominate the "screwing industry" but are praised in their homes for taking care of their families. It is said some of them are married women who mislead their husbands by claiming that they work emakhitshini where visitors are not allowed. This helps them conceal their illicit activities.
More so, in the mid-1990s, the state-controlled media reported that certain women in Harare were caught having sexual intercourse with a dog for which they would receive payment. The issue was given racial undertones and the "virtuous" women were not rebuked. The incident shocked the world and embarrassed not only Zimbabwean women, but the whole world, including the virtuous women of Matabeleland. Currently, there is a video of a multitude of Shona prostitutes ostensibly mourning the passing away of one of them. It is an obscene affair in which, in stark nakedness, they perform sexually suggestive theatrics imitating the late prostitute's copulative antics. That has never been done or seen in Africa and shows that even the propagators of the mythology have actually become victims too. What a shameful and un-African culture, yet the very ladies of the night are branded as better marriage material by their communities!

Ndebeles are violent
An objective analysis of violence in Zimbabwe since 1980 indicates that the Shona people are a primitively violent lot. The genocidal massacres of unarmed civilians in Matabeleland since the country gained independence from Britain is an undeniable fact. Zimbabwe's present and past political violence is largely dominated by the Shona people. During the fast-track land reform programme large numbers of innocent civilians were beaten, maimed, raped and slaughtered throughout the country and the Shona were the leaders of the violent programmes. Former white farmers were killed and their properties taken. This was done by the Shona who claim to be the most peaceful and progressive people in the world. The orgy of violence that left dozens amputated, dead and buried were carried out by the "peaceful" Shona of Mbuya Nehanda! Political activists have been, and continue to be "disappeared". Are the Ndebele to blame for that violence? Currently, the MaShurugwi are terrorising the country and the mining industry. Which language do they speak, and where do they come from? It is predictable that the peaceful people of Matabeleland will remain steadfast and true to themselves and never embrace Shona violence which they are daily exposed to.

Conclusion
All these idiotic myths belong to Lucifer's basket of shame and should be discarded by all well-meaning individuals and groups as they cannot be embraced even by a madman who has never known how to think. To dispel them, those Shona people that shamelessly believe them should be reoriented, educated and civilised. The only medicine for all the victims is to get them a bit civilised to shun the blue lies and embrace the truth which shall set them free.
"If you tell the truth, you don't have to remember anything" (Mark Twain).
Those who can, let them hear!
Nhlanhla Moses writes in his personal capacity and can be contacted on:
+27 73 386 2303
nhlanhlamoses@gmail.com
Source - Nhlanhla Moses
All articles and letters published on Bulawayo24 have been independently written by members of Bulawayo24's community. The views of users published on Bulawayo24 are therefore their own and do not necessarily represent the views of Bulawayo24. Bulawayo24 editors also reserve the right to edit or delete any and all comments received.