Opinion / Columnist
The desecretion of the memory of gukurahundi victims
29 May 2021 at 16:27hrs |
Views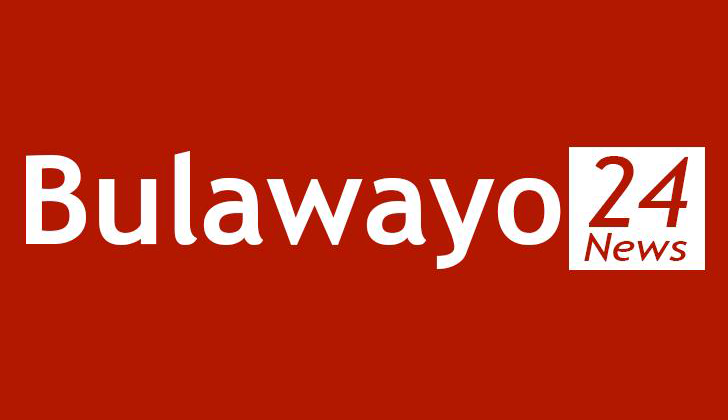 Greeting to all!
Just when the memory of victims of the Gukurahundi, was brought to the attention of all the people of Mthwakazi, by Ibhetshu Likazulu, through the erection of tombstones, it was desecrated by the evil ZANU-PF forces yet again. No sooner had a plague been erected and unveiled at Bhalagwe Concentration Camp, by Chief Fuyane, than it was uprooted and stolen by those with an axe to grind against the Gukurahundi victims. This effectively means that these exterminated victims have once again fallen victim to the evil ZANU-PF regime.
Whereas the ZANU-PF regime is hellbent on its political expediency by creating an absurd and fake historical narrative about a so-called Nehanda, who was supposedly a spirit medium of some unknown Mashonaland local area, the people of Mthwakazi on the other hand are prevented from mourning their dead. Not that Nehanda has any relevance to the historical origins and survival, including the life chances of the people of Mthwakazi, but simply that we are witnessing yet again the continuing genocide being perpetrated on the victims of the Gukurahundi genocide, both the dead and the living.
This is happening alongside an intense anti-Mthwakazi propaganda machinery, which has resulted in the people of Mthwakazi being turned into sellouts and unashamed thieves who are used to commit these heinous crimes with impunity. What is happening is a double whammy of a crime, in which the living victims are prevented from remembering their loved ones, who were obliterated for no other reason other than for being who they are, the people of Mthwakazi.
The desecrated commemorative plague underscores the magnitude of the Gukurahundi genocide in these words:
"In memory of tens of thousands of defenseless men, women and children who were thrown to death at Antelope Mine and other disused mines during the Gukurahundi genocide. Those that lie in shallow graves, mass graves in Matebeleland North, Matebeleland South and the Midlands, including those that were abducted and forcibly disappeared. We also remember schoolgirls and mothers who were raped. The Government of Zimbabwe is responsible for these heinous activities. You will always be remembered. We cry for justice. Erected in Bhalagwe Concentration Camp (GOLGOTA) by Ibhetshu Likazulu, officially opened by Chief Fuyane (Mayenga)".
This memorial was attended by among others, Professor Welshman Ncube of the MDC Alliance, Mr. Sibangilizwe Nkomo (an aspiring leadership candidate for ZAPU) and Mr. Effie Ncube of Phuthego. All these three politicians spoke with passion in remembrance of the fallen victims of this Gukurahundi heinous crime against the people of Mthwakazi. In the case of Professor Ncube, he did draw parallels with the Nazi holocaust against the Jews during the Second World War in which Germany under Adolf Hitler exterminated millions. But perhaps it was his emphasis on the consequences, which was incredibly significant, that to this date the state of Israel is still hunting those responsible for that holocaust.
This emphasis could not therefore have been lost to the victims of the Gukurahundi genocide, the people of Mthwakazi in their unended quest for justice, that one day, these perpetrators will not be able to hide anywhere in this world. They will be hunted down and brought to justice in the state of Mthwakazi, even when they are in their wheelchairs. It is in these terms that Ibhetshu Likazulu must be recognized without fear by all peace-loving peoples of Mthwakazi, for having dared to bring this pivotal issue involving the memory of the Gukurahundi genocide victims to the attention of the people of Mthwakazi, and indeed the world at large.
The willful blindness to the Gukurahundi genocide can no longer be an option by any person from Mthwakazi or anybody in this world. It should be remembered that Emerson Mnangagwa as Minister of State Security was at the forefront of the infliction of the Gukurahundi genocide against the people of Mthwakazi. The perpetrators now think they can steal and bury that history. Never! We now and again witness faceless characters masquerading as defenders of the murderous ZANU-PF regime and its Shona hegemony. These imbeciles are quick to defend their masters in Harare when we write about Mthwakazi, but are unashamedly shy and silent when the discretion of the memory of the victims of our loved ones is perpetrated with impunity. It is indeed telling that those who wanted to view the unveiling of the statue of Nehanda, an irrelevant figure in all Mthwakazi struggles, did so without experiencing any obstacles, but those mourning their victims who were slaughtered by the Gukurahundi genocide came across police roadblocks in their way.
I am compelled to acknowledge, however, that for the first time, in the history of the suffering of the people of Mthwakazi, there are traditional leaders who identify with that suffering and who are yearning for a decisive leadership that would lead the people to victory against the Shona hegemony in our country. Surely, it is high time that all politicians from Mthwakazi dished this fake Zimbabwe identity and smelled the coffee. If only they could realise that however much they try to be Zimbabwean, they can only qualify to be such under the whims of Shona hegemony as dominated, subjugated, and humiliated beings. They are leaders in their own imagination. The late ZAPU President, Dr Joshua Mqabuko Nkomo, writes in his book that the single biggest lesson he learnt in his life was that a country could be independent but with its people still under chains.
Clearly, as one learned Professor remarked, Zimbabwe has only been a state since 1980. Hitherto, nothing called Zimbabwe existed as a state. Nkomo's intentions therefore were good in struggling for a state that would be called Zimbabwe. But good intentions in politics do not necessarily yield good results. He should have known that the writing was on the wall with the ZANU split in 1963, which in fact heralded the beginnings of the Gukurahundi genocide. Yet, even with all the skirmishes that victimized ZAPU's followers throughout the struggle for Zimbabwe's independence, Joshua Nkomo continued to put his trust in political expediency, and not the achievement of power for the people of Mthwakazi.
Likewise, those politicians who still believe in the Zimbabwe project continue to engage in political expediency that will not achieve power, but more of domination, subjugation, and humiliation. In politics, there can be no friendship, but only the quest for power. Zimbabwe is nothing but a monster project meant for the domination, subjugation and eventual annihilation of the people of Mthwakazi. It is time that the people of Mthwakazi understood once and for all time that simple truth.
It boggles the mind why politicians from Mthwakazi continue to justify a pie in the sky. For how long, shall we have Shona apologists? Surely, the ZANU-PF regime and its Shona hegemony policy would not be getting away with these crimes against humanity, including the desecration of the memory of the victims of Gukurahundi genocide, if they were not aided by men and women from Mthwakazi. It is however never too late for these Mthwakazi politicians who still believe in the Zimbabwe project to change course and contribute to leading their people to liberation. The people of Mthwakazi yearn for a leadership that understands power, not political gimmicking. Mthwakazi is endowed with everything, and these politicians bear witness to the continuing theft of our resources. By doing nothing, these politicians have inadvertently become accomplices in ZANU-PF crimes.
Is there anything to be gained by these politicians in participating in the Zimbabwe project? Absolutely not. Just by taking a glance at history since the birth of Zimbabwe, they will realise that ZAPU was decimated, with its leaders (and only those of Mthwakazi origin) either killed or arrested, with Nkomo himself forced to run for his dear life and Gukurahundi vampires deployed to kill and rape our mothers and sisters, with some of our pregnant women bayoneted to kill the babies in their wombs together with their mothers. Simultaneously, thousands were buried alive in mass graves, scores burnt alive, and several thousands of others thrown in disused mine shafts. Countless others were tortured and disappeared (killed, in fact) with many more forced to flee to exile, myself included. ZAPU had all the seats in the whole of Mthwakazi, but have nothing today, as it was forced through the pain of extinction to become part of the murderous ZANU-PF regime in 1987.
So, what do these Mthwakazi politicians think they can achieve under the Zimbabwe project? Only political expediency and shame for not leading their people with dignity and without fear! As one traditional leader put it, we belong in our own country not because we were put there by ZANU-PF or its Shona hegemony, but because it is our God given birthright. It is our land, and it is there where we shall die and be buried. Therefore, we owe it to ourselves and generations to come to reject with whatever means necessary the rule by the ZANU-PF regime and its Shona hegemony, because we have never been defeated by any force on earth, even the British failed and therefore, no power on earth is likely to defeat us, because we are simply undefeatable.
It is in light of the above that we call for unity of purpose among Mthwakazi civic and political formations. As the Mthwakazi Liberation Front (MLF) we have already developed a draft constitution for the establishment of the Federal Republic of Mthwakazi (FREM). You are therefore, invited to visit our website: www.federalrepublicopfmthwakazi.org
We have lost too much of our human rights, including the right to celebrate who we are, the right to education, the right to health and other socio-economic, political, and cultural development rights; and many other rights, including the right to mourn and bury our dead. Against all this loss of rights, we are told that the only right we have is to worship the statue of an inyanga of the Shona people. Terrible! It is high time we stopped dithering and move with speed towards the establishment of the state of Mthwakazi.
I thank you.
Dr Churchill Mpiyesizwe Guduza
Source - Dr Churchill Mpiyesizwe Guduza
All articles and letters published on Bulawayo24 have been independently written by members of Bulawayo24's community. The views of users published on Bulawayo24 are therefore their own and do not necessarily represent the views of Bulawayo24. Bulawayo24 editors also reserve the right to edit or delete any and all comments received.