Opinion / Columnist
As Rhodes falls Nehanda arises
30 May 2021 at 08:39hrs |
Views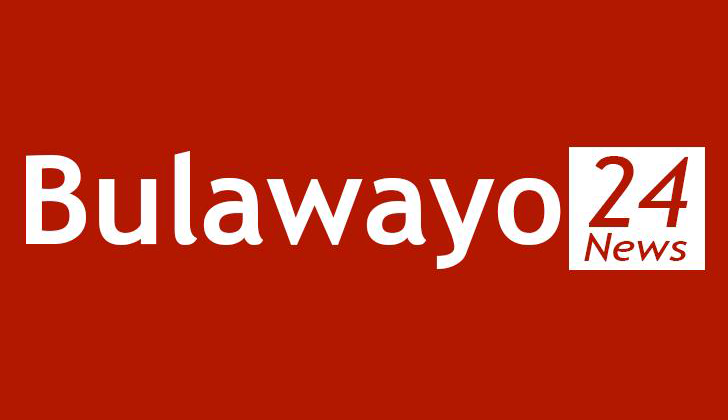 WHILE Zimbabweans bemoan the little money spent to remember a mother of our liberation, the Black Lives Matter Movement engulfs the globe after the massacre of George Floyd. Resultantly, statues and monuments of slave traders and colonialist murderers alike are felled and dismantled. Cecil John Rhodes at Oxford (UK) had to also fall and yet his grave is still preserved in the most sacred part of our nation in Mato(m)bo (colonially misspelt as Matopo). Therefore, as Rhodes falls in Europe why must Nehanda not rise here in Zimbabwe? It is rather ironic that Europeans and Americans are rejecting statues of colonial murderers and some Zimbabweans are rejecting the statue of a gallant warrior woman who stood against colonialists.
The officiation of the Mbuya Nehanda statue has littered a confetti of polarised opinions amongst our people. While the statue is a significant part of our collective national memory; the usual rants of demeaning symbols of nationhood to Zanu-PF political mileage levers remain dominant. Others have argued that the immortalisation of Nehanda is not a priority and instead the funds used to build the statue should have been channelled towards better 'national development' interests.
This proposition assumes that national memory preservation is not a pertinent aspect of human development. But I dare ask; how does a nation reproduce its future without a grounded understanding of its past? For far too long colonialism has dissuaded us from making sense of our past. The organised silencing of our history and the consequent ahistorical appreciation of our present in shaping the development discourse is only based on the ignorant idolisation of global Anglo-American supremacy. To this end, we only assume that development is only measured in fiscal terms. This Western centred appreciation of modernity deprives us of a frank appreciation of our great past to be worshippers of colonial gods.
The debate on Mbuya Nehanda's statue is founded on two conflicting ideological premises – the liberation and neo-colonial underpinned perspectives. The liberation grounded view celebrates the Government's decision to honour Nehanda through the erection of her statue at the intersection of Samora Machel Avenue and Julius Nyerere Way in Harare's Central Business District.
Having the effigy of Nehanda – a hero of Zimbabwe's landmark armed resistance at this heroic junction named after Africa's two liberation icons (Machel and Nyerere) immortalises Nehanda not as a towering figure of the Chimurenga but as a forerunner of pan-Africanism in her own right. Samora Machel of Mozambique and Mwalimu Nyerere of Tanzania shared fragments of their then newly independent states' fiscal to finance the Second Chimurenga. Tanzania and Mozambique were among the Front Lines States (FLS) whose post-independence metamorphosis credits them the Former Liberation Movements (FLMs) status alongside other anti-colonial independent nations such as Angola, Namibia, Zambia and South Africa.
Nehanda –the spirit which possessed Charwe Nyakasikana (the revolution mother-figure of Zimbabwe's independence) among many other guardian forces of our struggle represents a movement and an idea of resistance shared across the African continent. Therefore, Nehanda as a spirit and as a person should be conceptually located as a collective embodiment of every institution opposed to colonialism, neo-colonialism, apartheid and all apparatus designed to keep Africans as subjects of Anglo-American oppression. Nehanda as an idea to be immortalised will be imprinted in history as a contemporary counter-alternative to the heterogeneous global stratifications of power, knowledge and being. At an elementary level, Nehanda is a combative microcosm of the broader fight against heterarchies of the Global North and the Global South. Therefore, the proverbial ''Mapfupo angu achamuka'' represents the contemporary revolutionary thesis founded on a deconstruction of grotesque racial supremacy.
Therefore, the celebration of Nehanda at this magnitude as proposed by the Government serves as a reconstruction of a once decimated force of resistance but is now awakening to challenge all colonially designed stratifications of race, ethnicity, gender and class. This should mark a call to Zimbabwe's political and socio-economic re-existence. As such, I don't expect Christians (bent on the idolatry narrative) to celebrate Nehanda today when she died in the hands of a Christian Priest. Charwe Nyakasikana Nehanda refused to be converted to Christianity in as much as she did not concede to the political subjugation of her people. Apart from colleagues in the opposition, I understand those orthodox Christians who have not evolved towards African re-existent re-reading of the bible who think erecting Nehanda's statue is an act of idolatry. I mean those Christians stuck in the hope for salvation from Jerusalem and would dare call Great Zimbabwe and Khami Complex ''ruins''. I don't expect those ''global-citizens'' who celebrate the Statue of Liberty and shun the statue of Mbuya Nehanda. This group assumes that all democracy is linear and only has a Western socio-genesis which should be forcefully handed down to Africa. These neoliberal recruits forget that democracy in Africa is founded on the continent's revolution against colonialism.
Even before the advent of anticolonial democracy, the concept of leadership deriving its power from the people has always been an idea engendered in contemporary African political thought. Nehanda epitomises the ultimate character of Madzimbabwe/Chimurenga/Umvukela/African/Ubuntu democracy.
Nehanda was ideologically grounded in all forms of imperialist resistance. She was not ideologically compromised.
Her virtue of total loyalty to anti-colonial resistance is what is lacking in our politics which is entangled in neo-colonial rhetorical devices of policy priorities, democracy and good governance. According to vanguards of the anti-colonial alternative thought, putting up the statue of Nehanda is a misdirection of funds that could be otherwise used towards other service delivery needs of the country. This rationale characterises the depth of our national politics misplaced ideological locus of enunciation.
Celebrating Nehanda via a small statue token only allows us to interrogate the national question from a more organic ideological standpoint which is inspired by norms and values of the African liberation tradition and not the superficial metanarrative of democracy and human rights which the West has been trying to teach us through neo-liberal grounded scholars, Civil Society Organisations and opposition parties. The proposition to give priority to other ''important things'' instead of erecting Mbuya Nehanda's statue is not philosophically estranged from the imperialist historiography memoricide and epistimicide misgivings and methodologies perennially inclined to discrediting the symbols of African liberation and their cosmological impetus not only to our present generation but to future generations.
The immortalisation of Nehanda should transcend simplistic notions of cosmetic restitution, but it must underscore a patriotic desire and a sincere political commitment to resurrecting the cause of justice and socio-economic equality which Nehanda was persecuted for culminating in the progressive fully-fledged anti-colonial struggle whose continuity must be substantiated by the fight against corruption, poverty eradication and widening democracy in independent Zimbabwe. Nehanda is not a mere symbol of commemorative nationalism as some may narrowly want to believe. Beyond the simplistic reactionary claims of Zanu-PF's search for validation through Nehanda, we perhaps need to see this as a deserved gesture to retrace the founding ideological locus of Zimbabwe personified in Mbuya Nehanda's heroism. She is an iconic anti-imperialist stalwart who must be celebrated across the institutional and ideological divide in Zimbabwe. From the fall of Rhodes in South Africa at the University of Cape Town to the dismantling of the statue to Edward Colston in Bristol recently this exclaims the worldwide call of the disenfranchised for political and historiography justice. Let the rise of Nehanda (the statue) evoke the moral consciousness of our nationhood to rise above the trivial polarisation which has sustained crosscutting corruption, poverty, polarisation, interparty violence and lobbies for sanctions by our very own citizens all in pursuit of a regime change agenda which denigrates the virtues of patriots like Nehanda, Kaguvi, Nkomo, Mugabe and other unnamed heroes of our liberation.
In fighting back, our historians and scholars of politics must be unleashing skills to use to expose contents of the colonial archive and do the research that tells us where the likes of Allan Wilson and many others are buried. It is our collective responsibility and in keeping with our customs and culture not to desecrate anybody's grave. However, we should board up those graves and notify members of the families of the dead; offering them an opportunity to exhume the bodies of their family members if they so wish. Without fail, Cecil Rhodes's grave should be boarded up and that his estate should be 'persuaded' to exhume his body from the Njelele our Sacred Shrine. His progeny must find an appropriate place to bury him.Long Live Pan-Africanism
Long Live Uhuru na Ujamaa
Richard Runyararo Mahomva (BSc-MSU, MSc-AU, MSc-UZ) is a Political-Scientist with an avid interest in political theory, liberation memory and architecture of governance in Africa. He is also a creative literature aficionado. Feedback: Twitter: @VaMahomva, Email rasmkhonto@gmail.com
Source - sundaynews
All articles and letters published on Bulawayo24 have been independently written by members of Bulawayo24's community. The views of users published on Bulawayo24 are therefore their own and do not necessarily represent the views of Bulawayo24. Bulawayo24 editors also reserve the right to edit or delete any and all comments received.