Opinion / Columnist
When opposition underdog gives the opposition sleepless nights
04 Jun 2021 at 21:12hrs |
Views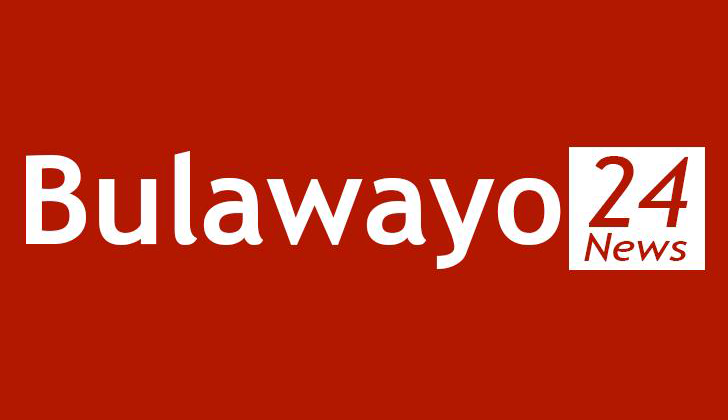 Last Friday the MDC Alliance faction leader, Nelson Chamisa came out of his invisible office to sweep the streets of Mabvuku high density suburb in apparent response to Transform Zimbabwe (TZ) leader, Jacob Ngarivhume who has been cleaning up some areas of Harare. This follows failure by the MDC Alliance's to regularly remove refuse from many parts of the capital city for months now.
Nothing would be wrong with a leader of an opposition faction cleaning up the streets of the city that he resides in if the underlying motive was not to counter Ngarivhume's recent clean-up campaign. The TZ leader has been cleaning after Chamisa's councillors who have reduced the once beautiful Sunshine City into a garbage city which is characterised by mounting mounds of stinking uncollected refuse. The MDC Alliance-dominated Harare City Council, which superintends over the City of Harare has failed to maintain the pre-2000 cleanliness of the capital city. Things took a worse turn when the councillors elected one Jacob Mafume as Harare Mayor in September last year. The now-suspended senior councillor introduced the culture of the local authority doing nothing about basic service provision and blaming everything on Government. It is out of this background that Ngarivhume initiated the clean-up campaign much to the chagrin of Chamisa, who felt outdone.
Chamisa was hurt for two reasons. Firstly, Ngarivhume's initiative shined a spotlight on the MDC Alliance's failure to deliver basic services such as refuse removal from both residential areas and central business districts of the 28 cities and towns under the opposition. The gesture exposed the MDC Alliance faction's unwillingness to mobilise resources to tackle the challenges facing the urban areas under its purview. It exposed the opposition outfit's intention to turn the electorate against President Emmerson Mnangagwa and Government by blaming them for its own gross ineptitude.
Secondly, when Chamisa was campaigning ahead of the 2018 harmonised elections, he constantly emphasised what he termed safeguarding the vote. This is a euphemism for covering up for his own poor electoral performance by fighting Government for alleged poll theft. This psyched up and wired his excitable and impressionable supporters to fight Government unnecessarily. Realising that he lost fairly and squarely on 30 July 2018 and failed to prove his poll theft charges during his Constitutional Court petition on 24 August 2018, Chamisa silently abandoned the fight but did not announce this to his followers. This is the reason why they got excited when Ngarivhume announced that under his 31st July Movement, he would lead protest marches in Harare on 31 July 2020. To Chamisa's supporters, who were expecting full scale war against Government to "defend the vote," this presented an opportunity, but Chamisa did not sanction it because he knew that it was illegal and dangerous especially in view of the COVID-19 pandemic. Since August 2018, his supporters have been looking for an excuse to stage pointless protests and unleash mindless violence in Zimbabwe in response to Chamisa's blatant lie that President Mnangagwa stole the 2018 presidential election poll.
In view of Chamisa's fear of arrest and his consequent dormancy, Ngarivhume and his initiatives provided a ready nucleus around which the restive MDC Alliance faction supporters, especially the youth, could coalesce. Chamisa, who is used to the "Chamisa chete chete," chants of praise could not countenance another opposition personality sharing opposition "glory" with him. This explains the rather abrupt announcement by his national organising secretary, Amos Chibaya on Thursday for the "Tsvaira Zimbabwe Campaign" which was set for the following day. Jealous of Ngarivhume's modest success, Chamisa and his team could not let him be. They had to come up with an initiative to checkmate him before he could run away with the whole of Zimbabwe's opposition support.
In the process of dealing with the threat presented by Ngarivhume, apart from jealousy, Chamisa resorted to political pettiness. When Chamisa and his faction carried out a reactive clean-up campaign in Harare, Ngarivhume did not pass any negative comments on their initiative. He proved to be a more mature opposition politician than his MDC Alliance counterpart. Chamisa, on the other hand, tweeted on Saturday telling the world that his faction had started with clean up campaigns in 2018 as if Ngarivhume had claimed ownership of the initiative. This exposed his insecurity. It laid bare for the world to see how his student activism brand of politics was ill-serving him in comparison with Ngarivhume's mainstream type of politics.
By taking an unprovoked dig at Ngarivhume, Chamisa showed how much of a lightweight opposition leader he is. He claims to have beaten President Mnangagwa during the 2018 presidential election and to have garnered 2.6 million votes. Ngarivhume, on the other hand, contested for the Bikita East constituency in 2018 where he garnered 638 votes. For someone who claims to have so much support to stoop so low to take on Ngarivhume exposed his political meanness of spirit. This foregrounded how much of a political small man he is. It exposed the opposition leader as so shaken by a mere clean up campaign by a 638-vote fellow opposition politician. Ngarivhume's clean-up campaign was more than just cleaning streets and removing refuse. It shook Chamisa because, simple as it seemed, it represented a mammoth election strategy to the MDC Alliance faction which does not have any meaningful plan ahead of 2023.
As the next polls beckon, MDC Alliance faction supporters should be very, very afraid to continue being under a leader who is so bankrupt in terms of strategy and ideas that he is afraid of Ngarivhume's simple initiative. If Ngarivhume, an opposition underdog, is running serious rings around Chamisa and his faction using a simple clean-up campaign before ZANU PF has even started, then huge disappointment awaits those who support Chamisa in 2023.
Add to this the nasty and embarrassing fight between Chamisa and one of his deputies, Tendai Biti, which played out over the weekend through their proxies in that faction's Youth Assembly in Masvingo and one already gets the picture of how the MDC Alliance is set to fare in the 2023 polls.
Source - Nobleman Runyanga
All articles and letters published on Bulawayo24 have been independently written by members of Bulawayo24's community. The views of users published on Bulawayo24 are therefore their own and do not necessarily represent the views of Bulawayo24. Bulawayo24 editors also reserve the right to edit or delete any and all comments received.