Opinion / Columnist
Chamisa left shell shocked by ED's achievements
05 Jun 2021 at 17:16hrs |
Views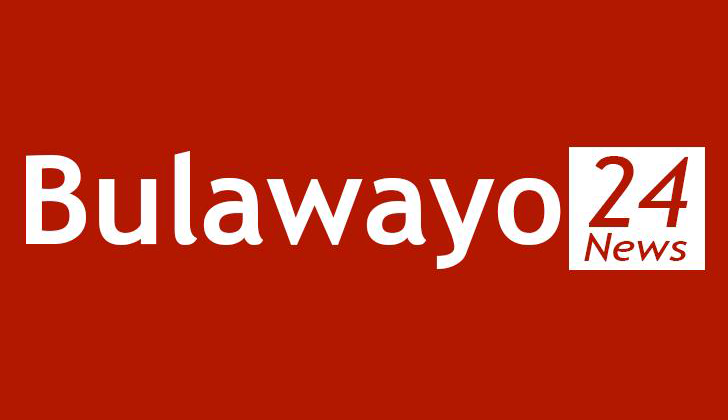 The policies and programs of Zimbabwean government under ZANU PF wield enormous influence on National development progress and the ultimate goal towards 2030 vision. Despite the little manoeuvring space ED Mnangagwa and his ZANU PF government have defied all odds and delivered on their promises. Together with the presidential implementation teams under minister J Gumbo they provide timely research and analysis to inform the policymaking process.
Policies and programs of the government including and beyond foreign aid handouts wield enormous influence on Zimbabwean development. Under the capable hands of Emmerson Munangagwa and ZANU PF Our government seeks to strengthen Our development tools with proposals for reform grounded in rigorous analysis and evidence. Mnangagwa's government has crafted development-friendly policies beyond 2030 on, and to improve Zimbabwe's development policy and implementation.
With the help of many dedicated cadres and Mnangagwa's no nonsense attitude and how to address problems of corruption and transparency, including through clearer rules that make remittances more secure the second republic has flown on top of the moon with flying colours.
ZANU PF under the new dispensation Can boast of Urban development and transport infrastructure which are the two segments of the Zimbabwean infrastructure sector that present the best opportunities for Zimbabwe's growth.
We must not forget that the urbanisation of the world's largest rural population which brings enormous opportunities and challenges. Zimbabwean urban population is growing yet it brings a large concentration of unemployed youths in one area. To solve this Mnangagwa has commissioned construction of roads dams and re electrifying rural areas including bringing in flushable toilets and running water in the rural areas. This shows Mnangagwa is not only looking at 2023 but he is looking at eternity. His policy is development beyond 2030 and prosperity for Zimbabwe forever.
The opportunities for Zimbabwe are not in building cities or roads, but rather in everything including financing and other service areas.
Out to 2030improvements in city planning and growing disposable incomes could enable more user charges - such as toll roads - to increase revenue generation for infrastructure developments and creation of employment.
Improving transport infrastructure is critical to the liveability of Zimbabwe's cities. It is also central to Zimbabwe's productivity and the competitiveness of sectors such as agriculture and manufacturing. To that end the president Mnangagwa ordered the city roads to be declared national disaster. To that end again the reconstruction of these roads has been adopted by the government wrestled from the dying hands of the councils led MDC.
Transport is expected to attract the majority of infrastructure investment in Zimbabwe out to 2030. The need for capital is immense.
The Zimbabwean Government is actively encouraging foreign investment to finance its large-scale rail and road connectivity projects, with the creation of new investment vehicles and financing models. It is also beginning to improve regulatory clarity and reduce execution risk through policy reform.
Urban development and associated infrastructure investment is a major source of growth for Zimbabwe and thus ED Mnangagwa has dedicated his strength on urban development. This does not contrast the rural development already in progress. Urbanisation drives demand for inputs across sectors and shapes use of energy. To this end the government has promoted the use of solar and IT among other things. Indeed Mnangagwa is a president who is on the ground running. The Zimbabwean Government is focusing on improving basic services such as sanitation and housing. Water management is a serious challenge, with most of Our large cities already facing water shortages on a daily basis. But this is coming to an end with the commissioning of several dams and drilling of bore holes in rural areas.
In all this the Second Republic has completed 868 projects in less than three years. This points to the seriousness Mnangagwa takes his role. Contrary to the opposition mantra that ZANU PF is clueless Mnangagwa has proved them wrong and together we March towards 2023 with vigour and hope.
The Second Republic, which is committed to infrastructure development, has started 1388 projects and completed 868 projects with 520 still in progress, most being infrastructure projects, Minister of State for Presidential Affairs in Charge of Implementation and Monitoring Dr Joram Gumbo confirmed this to the Zimbabwean Parliament.
ZANU PF through Gumbo updated the nation Through the National Assembly on programmes implemented by Government since the coming in of the Second Republic. These projects are done throughout the country and this dismisses the mantra by the opposition that Mnangagwa is a regionalist. Instead Mnangagwa has shown that he is a nationalist a true son of the soil who has put his mind on the nation's development.
Mnangagwa in less than 3 years has seen 829 infrastructure projects and 559 non infrastructural projects. In his seriousness pace two thirds of these projects have been completed. These have not been done for campaign purposes but for the best interest of every Zimbabwean regardless of their political inclination.
Most of the projects that were completed were in the infrastructure category which gives credence to the thrust of the Government to focus on building infrastructure in order to create a conducive environment for socio-economic development." Some of the completed projects include the Skyline-Chimanimani Road rehabilitation in Manicaland, completion of the rehabilitation of 153km of on the Beitbridge-Masvingo-Harare highway, establishment of community information centres, containerised village information centres and fibre optic links across the country, establishment of innovation hubs at State universities, and the rehabilitation and upgrading of health facilities including construction of clinics and establishment of super specialist hospitals.
Notable in this regard are health facilities such as the Manicaland State University Clinic in Mutare, the Orthopaedic Hospital in Bulawayo and the Isolation Centre at United Bulawayo Hospitals. In energy, completed or are at various stages of completion, there are the local manufacture of transformers and the expansion of the Hwange Thermal Power Station. We must realise that Occurrences of epidemics, natural disasters and calamities are often unpredictable, with volatile impacts on economies and communities across the globe. The resultant after-shocks invariably undermine income and employment prospects, exacerbating inequalities, in particular for vulnerable groups within societies.
The COVID 19 pandemic, whose effects and devastation have been felt across all parts of the world, have magnified pre-existing differences in economic and social conditions of the vulnerable citizenry. It has disproportionately disrupted the livelihoods of those at the lower end of the income strata, and with limited scope for self- isolation-exacerbating employment insecurities and, hence, vulnerability to its contagion.
The robust response to the pandemic by Government, including the stimulus package of ZWL$18 billion, equivalent to 9% of GDP, have been targeted at ameliorating some of the negative effects on the productive sectors, safeguarding livelihoods, and saving of lives.
In the process, Government consciously took the costly but necessary decision to ring fence and protect infrastructure spending on priority projects critical to facilitating provision of public utility services in areas such as electricity supply, provision of water and sanitation, transport and ICT broadband services. Sustaining public spending on construction activities has served to improve delivery of infrastructure projects, under the difficult environment posed by the Covid 19 pandemic, as Government meaningfully begins to redress and overcome some of the challenges arising from the prevailing infrastructure.
In the mining sector and in line with the thrust by Government to achieve a US$12 billion mining industry by 2023, notable projects include the Intra-Chem Explosives Manufacturing Plant in Kwekwe and the operationalisation of the AfroChine Ferrochrome Plant in Selous.
Government had prioritised construction of infrastructural accommodation, servicing of stands and provision of requisite social amenities.
The focus on improving agricultural production through mechanisation and irrigation development saw the John Deere equipment facility and the 40-hectare centre pivots installed in Kanyemba under Mbire district of Mashonaland Central Province.
Zimbabwe's transport infrastructure is inadequate to meet current needs, and the needs of 2030 will be much greater. Mnangagwa has a corresponding appetite for investment and services to improve the sector. The Government is prioritising regulatory reforms to attract more foreign investment. Out to 2030 there are potential opportunities for investors and Other suppliers of niche services and technology in transport. There is no doubt that our population growth and economic development requires improved transport infrastructure, including through investments in roads, railways, and aviation, and inland waterways. One needs to open his eyes and see the developments already accomplished by ED and ZANU PF. Capital is the key to advancing transport infrastructure Air traffic is expected to experience double digit growth well beyond 2023, at which point we will become the world's recognised aviation market.
passenger traffic is forecast to multiply by four times and cargo traffic by six times in the next few years; Our existing airport infrastructure is being rehabilitated.
Zimbabwe Government has adopted the 100-day cycle programme to ensure adequate monitoring and evaluation of projects. "Government will never allow the developmental interest of the people to be compromised because those mandated to implement Government programmes have not adopted a serious approach to have completely adjudicated their responsibilities,"
If implemented effectively, and if and only if ED is voted back in 2023 suite of ambitious policy changes could spur growth and opportunity in all the sectors as Mnangagwa would want to finish what he has started.
If our enemies stop this sanction campaign foreign investment will increase. Innovations in transportation technology - including autonomous driving technologies, high-speed trains, and the rising popularity of shared transport options - could fundamentally change Zimbabwe's infrastructure needs out to 2030 in ways that are not imagined.
Policy changes in recent years, such as open door policy, the advent of Invest In Zimbabwe and new types of investment vehicles to attract investment and facilitate infrastructure will stimulate growth across transport modes, potentially improve capacity and efficiency, and contribute to economic growth.
With ED Mnangagwa in 2023 we will move mountains. Vote wisely vote prosperity.
Vazet2000@yahoo.co.Uk
Source - Dr Masimba Mavaza
All articles and letters published on Bulawayo24 have been independently written by members of Bulawayo24's community. The views of users published on Bulawayo24 are therefore their own and do not necessarily represent the views of Bulawayo24. Bulawayo24 editors also reserve the right to edit or delete any and all comments received.