Opinion / Columnist
Jonathan Moyo to undergo head surgery after his book excelgate
06 Jun 2021 at 21:07hrs |
Views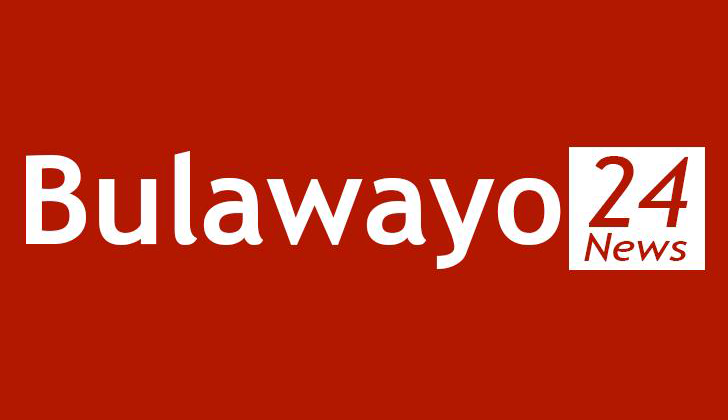 The Zimbabwean and international space has been congested by Jonathan Moyo posting Twitter messages designed to bring Zimbabwe's reputation into disrepute. Professor Jonathan Moyo has dedicated his time on sensationalising people with lies and indeed trying to create a bad space between the people of Zimbabwe and the Zimbabwe's government. What makes it sad is the fact that Jonathan Moyo has been a minister in Zimbabwe where he was protected by the president's office members. He still has contacts in the Zimbabwean Intelligence organization which he uses to get information which he will distort to his own advantage. Sometimes it is difficult to let go. Jonathan Moyo can not bear the fact that his glory times are gone.
It is often advised to bereaved people that "time will heal all of their wounds." But for Moyo time has failed to heal his bitterness with the new dispensation. In Moyo's case many people expect time will help him overcome the anguish, anger, sadness, guilt, and fear that he may be feeling at certain difficult situations in life. Indeed for Moyo it was the hardest fall from grace. Moyo had a personal grudge against President Mnangagwa personally. Despite what we assume nobody tells us what exactly is the beef between ED and Jonathan Moyo. However, time in itself unlucky for us does not heal all wounds and quite a lot of people still find it torturing many years after experiencing some sad things. Time has failed to heal Jonathan Moyo's bitterness and since he is the first born of the devil himself Jonathan Moyo is determined to bring Zimbabwe down with Mnangagwa in it. Such is the vermin and anger manifested in Jonathan Moyo the African Devil. With the passage of time the pain may ease a bit, but it is still difficult for Jonathan Moyo to let go and move on at certain painful or hard situations in life. Jonathan Moyo was positioning himself for the presidents. He wanted to set Grace Mugabe as a place holder and then in his scheming darkness he would wrestle the throne from the weak Grace. With his plans scuttled Jonathan Moyo turned his anger vermin tirade and great hate on Mnangagwa and the whole second Republic.
Although time is not a healer, time can be used well for the purpose of healing.Time doesn't change us. It's what we do with that time that changes us." This means that we can actually do something to help ourselves heal more quickly. Jonathan Moyo must learn that when life knocks us down, instead of remaining there, we have to make efforts to bounce back or forget about the past and do something else.
It is our attitude that determines whether we let that situation make us or break us!
Jonathan Moyo must no how Incredible change happens in your life when you decide to take control of what you do have power over instead of craving control over what you don't. It should dawn in Jonathan Moyo's egg shaped head that he has lost control of Zimbabwe and he must let Zimbabwe be. Jonathan Moyo is finding it difficult to let go and he feels lost, he now wishes to destroy it for all Zimbabweans.
Excelgate:How Zimbabwe's 2018 presidential election was stolen is a book by Jonathan Moyo published in December 2019. The book was written while he is in exile and was published in Zimbabwe by Sapes Trust.
The substance of Excelgate, however, while dealing with the long history of rigging (and who does it), as well as the violence after the election (and why it was necessarily planned), is to do with the violation of the procedures that are necessary to accepting an election as valid. This is the core argument: the procedures legal, constitutional and administrative were so comprehensively violated that the election can only be seen as null and void.
The other aspect of the book is total mud slinging where Jonathan Moyo tries to spray the Zimbabwean people with Pooh. He has been a prophet of doom from the beginning.
It is surprising that Jonathan Moyo sarcastically yet robustly dismissed a reaction by the Zimbabwe Electoral Commission (Zec) to his book on election fraud and rigging in the country, which the electoral body says contains "unfounded allegations".
ZEC did not want to throw mud at a pig. The pig will be enjoying the mud fight while ZEC becomes dirty. A brief response was simply to set the record straight. The Zimbabwean government is aware of Moyo's mud pool swim by Jonathan Moyo. They know Moyo's history is never of faithfulness. He joined ZANU PF only to be fired after his shenanigans where exposed. He was brought back on the belief that he has learnt a lesson but he remained a snake. He tried his best to set himself up by creating a parallel structures aligned to him. He has his people in the CIO in The Police and in most departments. He has his journalists in the Herald and many news outlets who give him information in advance. He then use that information in a distorted form to get back at the new dispensation.
Responding to Zec's rebuttal of his offending monograph, Excelgate: How Zimbabwe's 2018 Presidential Election Was Stolen, Moyo said the electoral body has been slow and incompetent in dealing with revelations of ballot fraud in his book, although it is always quick and efficient in rigging elections. This shows that he has no justification of his lies only that he wants to destroy Zimbabwe's credibility.
"While Zec is quick to rig elections, they apparently take years to respond to damaging exposure of their rigging. Priscilla Chigumba, the Zec chairperson, was one of the first people, outside the publisher's team, to get a copy of Excelgate and I know for a fact that she and her officials read it," Moyo said. This is a man who is obsessed with Zimbabwe such that he can not spend a day without provoking the nation he stole from before he cried to Grace for protection before he escaped
Justice and hiding in Kenya where he is Kutema ugariri. Squatting with the in-laws. What a shame.
The attack on Zimbabwe by Jonathan Moyo reminded us of the harmful role the G40 can play. Online terrorist content can motivate new attacks, radicalise people, and disseminate dangerous technical know-how. It should have no place on the Internet. Jonathan Moyo is a living terrorist and must not be given shelter in any democratic country.
As Zimbabweans we must have a responsibility in stopping terrorist and violent extremist content from spreading. Jonathan Moyo is a danger to our nation who spreads his lies with extreme contempt.
Yes we have freedom of speech but not freedom to lie. Jonathan Moyo confuses the freedom of speech and the freedom to lie.
Your voice matters. You have the right to say what you think, share information and demand a better world. You also have the right to agree or disagree with those in power, and to express these opinions in peaceful protests. But you have no right to spread lies against the good people of Zimbabwe and the hard working government.
Exercising these rights - without fear or unlawful interference - is central to living in an open and fair society; one in which people can access justice and enjoy their human rights. But deliberately misleading the people in trying to trash the democracy is witchcraft.
Governments have a duty to prohibit hateful, inciteful speech Jonathan Moyo is a hate speaker whose bitterness has blinded him and has made him a terrorist.
How the Zimbabwean government has tolerated unfavourable and untrue views or critical and lying voices is a good indication of how they treat human rights generally. But for how long shall we allow the good name of Zimbabwe to trashed by Jonathan Moyo who himself could not tolerate a descending voice.
Zimbabwe is falling victim to a brutal terrorist attack once again from Jonathan Moyo.In terms of the planning of the opposition and execution, the recent attacks on Zimbabwe are not connected but we believe we are experiencing a new trend in the threat we face.Zimbabwe cannot and must not pretend that things can continue as they are. Things need to change and they need to change now.
Terrorist attacks can shake the foundations of our democracy but they cannot touch the foundation of Zimbabwe. These acts by Moyo confuse many but they cannot dent the Zimbabwean resolve. Zimbabwe is being targeted for smear attack because we're the brightest beacon for freedom and opportunity in the world. And no one will keep that light from shining. Today, our nation sees the evil of Jonathan Moyo saw the very worst of the nutty professor.
Jonathan Moyo forgets that ZANU PF fought for democracy ohh how can he remember he ran away.
The one man one vote cry was one of the reasons our fathers went to fight in the war of our freedom.
We can not take lessons on elections from Jonathan Moyo who personally and alone introduces POSA and AIPA. The man who killed many Zimbabweans because he is a blood sucker.
The blood of many Zimbabweans still drips from the evil hands of Jonathan Moyo. Jonathan Moyo presided over atrocities which Mnangagwa is correcting with the new dispensation.
Moyo is fighting Mnangagwa because Moyo hates progress.
The mentioning of innocent people and accusing them of rigging elections is in itself part of his war against ZANU PF but he will fail big time. Jonathan Nathaniel Mlevu Moyo was born 12 January 1957 he is a Zimbabwean failed politician who served in the government of Zimbabwe as Minister of Higher Education from 2015 to 2017. He was previously Minister of Information and Publicity from 2000 to 2005 and again from 2013 to 2015. He was elected to the House of Assembly of Zimbabwe as an independent candidate in 2005 and 2008. He is the architect of the AIPPA and POSA restrictive legislation.
There is nothing to be proud of in being Jonathan Moyo.
Jonathan Moyo is a disillusioned crying baby who is so petty and using his personal grudge with ED to hold the whole nation at ransom.
The behaviour of Jonathan Moyo is that of a small kid holding on to a grudge of a missing toy.
Zimbabweans must not be misled by the clever but not wise insane professor who is hiding behind his mother in law in Kenya.
Kenya must not allow Jonathan Moyo to abuse his welcome and his asylum in Kenya. Zimbabwe must be allowed to grow.
Zimbabwe has always held its elections on time regardless of constraints the nation faces. This they do because they value our democratic values. Democracy is a principle which our fathers took arms against those sponsoring Jonathan Moyo now.
Jonathan Moyo is trying to spoil the 2023 elections before they have even began. Jonathan Moyo is aware that the West and its puppets have been singing about rigged elections so he writes his fiction comic book on stollen elections. My vote was never stollen and I will never cry over nothing.
Register to vote now 2023 Zimbabwe needs your vote so that Jonathan Moyo will write another block buster which will have a place in the fiction shelve.
Vazet2000@yahoo.co.uk
Source - Dr Masimba Mavaza
All articles and letters published on Bulawayo24 have been independently written by members of Bulawayo24's community. The views of users published on Bulawayo24 are therefore their own and do not necessarily represent the views of Bulawayo24. Bulawayo24 editors also reserve the right to edit or delete any and all comments received.