Opinion / Columnist
Ndebele Chiefs are the problem and Obert Gutu is the scapegoat
28 Jun 2021 at 17:33hrs |
Views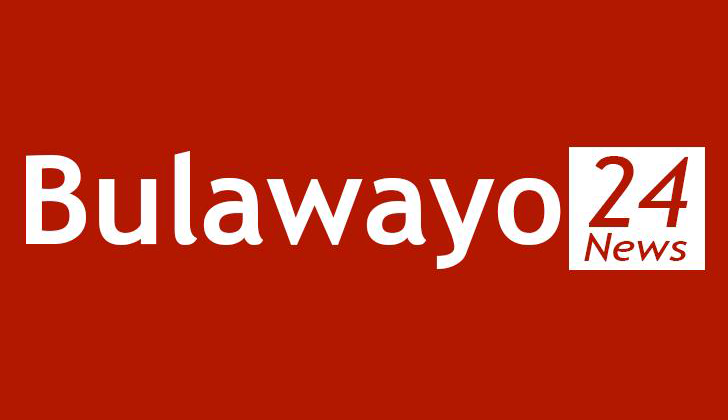 As far as I can remember, our Chiefs have been a problem since this country was colonized by "those without knees", the British colonial master. During the colonial times, the Chiefs were the better hands of colonialists. If they received the pecks that went with the role of chieftaincy, they saw no evil in colonialism. Most of these Chiefs benefited tenfold while the general masses suffered under the colonial rule.
Their children were given special education; sent to schools even if they failed to qualify in higher schools of education. They reported "terrorist" activities to "colonial regime", Selous Scouts arrested those who assisted freedom fighters in their regions: some of them were murdered by Smith regime. At independence, instantly and overnight they turned their coats and identified themselves as one with the suffering masses.
The attitude of some Chiefs has not changed much since independence. The new Zanu took advantage of some opportunistic and spineless Chiefs: If their stomachs were full and that of their children, they see no evil. Today the Chiefs think they can play on both sides, they want to give an impression to their subordinates that they are with the people at the same time the handouts they get from the Zanu government continue to this day with the same conditions as before: absolute loyalty to the incumbent government. Chiefs, including in Matabeleland are obedient to Zanu PF, some of them.
At the height of Gukurahundi atrocities, except Chief Vezi Maduna and those few, we never heard their voices outrightly condemning the atrocities taking place in their constituencies. They were conspicuously silent. The Catholic Church was the voice in the region: they were with the people throughout the period of genocide. The Catholic Church even went further by documenting atrocities, stating exactly the methods of killings, rape on women, destruction of livelihoods: how many people were murdered, how they were buried in shallow graves and used mine-shafts.
The Catholic Church and some white people in Bulawayo communities went to Harare to meet Prince Charles who was on a state visit to Zimbabwe but were refused to see him by Mugabe and his government.
Ngixolelani sengingoba bengi ngekho: Which Chief went to the State House and demanded audience with the former Prime Minister Robert Mugabe and asked why the people in the regions of Matabeleland and Midlands were being massacred in that scale and style, women raped, pregnant were bayonetted to death because they carried children of dissidents? At every opportune time, some of our Chiefs have failed the people of these regions. Receipt of pecks from the government of Zanu PF to buy their total obedience to the Zanu government is still the same: it is not new to independence to get trappings from governments: it started from time immemorial.
When Mnangagwa took over from Mugabe, his whole intention was to sanitize himself from the genocide, an albatross on his neck. He did what he knows best. He set up a Truth and Reconciliation Commission that would give a semblance of a solution to solve the genocide past. With the assistance of his Vice President Kembo Mohadi, he carefully selected a legal commission who were given a compromised mandate to water-down Gukurahundi atrocities as much as it is possible and this commission included Advocate Nari, a blue-boy of Kembo Mohadi, he heads the commission: nobody knows if Advocate Nare is coming or going: he appears to be clueless ever since he was given the mandate.
When the Peace and Reconciliation commission started its work in the region, evidence on the ground has it that people were threatened never to say much about the past atrocities but instead, leave out much evidence because it can be dangerous to them if they told the truth, divulge evidence as they experienced it. This is how Kembo Mohadi got the presidency in Mnangagwa's administration to supress facts of Gukurahundi atrocities. Remember too, this is how Phekelezela Mpoko got his presidency from Mugabe. Mpoko, in his excitable condition started talking about the Gukurahundi atrocities as a conspiracy of the western countries: hallucinating is the correct predicate to describe Mpoko during those hey days.
When Emmerson Mnangagwa thought he had used Mohadi enough, he jettisoned him from the government. This is not typical Mnangagwa style only; its typical Zanu PF ever since its inception. Enos Nkala died a bitter man. When Mugabe did not want him; he had used Nkala enough against his arch-enemy Joshua Nkomo, he left him to dry. When Solomon Mujuru had died, there was no need to keep Joyce Mujuru in power; another evidence of how Zanu treats people be it Ndebele or Shona, it's the same.
The Chiefs in Matabeleland wrote a 10 -page document that was sent to the attention of president Mnangagwa, a document on how they thought the direction of the Truth and Reconciliation should take: International bodies such as the UN was to be included in the commission so that the research outcomes have an international weightings, findings and the collection of their evidence to prove if the atrocities constituted genocide was going to be respected by the nation of Zimbabwe including victims of genocide in affected regions of Matabeleland and Midlands. It was also going to give the world the evidence of genocide nature of Zanu PF and that genocide was perpetuated without doubt.
The question we need to ask ourselves is: Why are our Chiefs in Matabeleland not pursuing these demands? Why do they still want to go along with a compromised commission whose whole intention is to sanitize Mnangagwa from criminality he and his henchman; some dead and some are still alive, perpetrated? This inward-looking demand to sack Commissioner Gutu from the Truth and Reconciliation Commission is just beside the point. This exposes cowardice, duplicity, and hypocrisy of Chiefs; they fear Mnangagwa. How do whole Chiefs skirt around serious issues in their hands and pick up a small fry Obert Gutu and pounce on him: are they seeking relevance from their subordinates?
What did Gutu say in relation to what Mnangagwa did to the people of this region? Zanu with all its intentions wanted to wipe out a nation of Matabeleland. On the other hand, Gutu was clumsy in his utterances, nowhere near to gross atrocities committed by 1979 Zanu Grand plan that included several of them in Zanu. To remove ourselves from seeing real problems in finding solutions to Gukurahundi atrocities is our undoing. Evidently there is so much pain in almost all the people of the regions of Matabeleland and Midlands. In a state of pain, we need to focus on the perpetrators of genocide and give less attention to clumsy utterances of Obert Gutu. Gutu is a symptom not the cause of our collective pain.
Our Chiefs should be demanding the resignation of Mnangagwa as President of Zimbabwe. He has no right to be president of a country if he has blood in his hands. Our Chiefs should have boycotted conferences where they were addressed by president Mnangagwa. The Chiefs should refuse all government pecks that compromise their duties they command in their areas of dominance. Mnangagwa must go, must leave office. We cannot continue to be ruled by criminals and thugs.
To pick the weakest link: Obert Gutu and pounce on him, demand from him to resign is not only disingenuous, but it also shows duplicity and cowardice on the part of the Ndebele Chiefs. Cause and effect: Gutu is a small fry in the scheme of things. Mnangagwa is the cause of pain - cause. Gutu is rubbing the collective painful and chronic wound – effect.
Curiously, our societies are good at this: to pick a weaker option most of the time to venge their anger on him: this time around it is Gutu bearing the anger from Chiefs whose strength is as powerful as the thunderbolts. To be relevant to their constituencies they must be seen and heard to saying something it did not matter how ineffective. The Chiefs should demand the resignation of Advocate Sello Nari because he is selling out the people of Matabeleland: he is virtually urinating at the shallow graves of victims of genocide.
Credible people who worked together with Catholics to document Gukurahundi atrocities are side-lined for obvious reasons. We should ask ourselves why are the honourable Chiefs not demanding to get credible people to genuinely unpack genocide atrocities instead ask Gutu to resign: Who is Gutu in the scheme of things? Why is Mr. Nicholas Ndebele, Mr. Clement Moyo and several others we all know by name not in this commission? Why did the Chiefs not demand him to be part of the commission? Evidently, our Chiefs are not proactive but are reactive to regional issues.
I know as usual this article will create controversy. I am getting used to insults below the belt however, I will continue to tell it without fear or favour. I would never be called Nomazulu Thata if I did not critique issues that do not make sense. I have asked my critiques to be factual and not to be emotional in arguments: instead, I have been told that I am a Zanu PF agent, I hate the people of Matabeleland. If I were, for arguments sake, accept that I hate the people of Matabeleland, what are they going to establish from this? In retrospect I do not hate instead, I exercise freedom to express myself in a territory that allows me to do so. I have evidently become a thorn in the flesh of my Ndebele men-critiques, I get the fire to critique even more.
I accept, I dislike Ndebele chauvinism and misogyny in Ndebele men. Thank God I have true Ndebele men-friends who keep my candle glowing and because of them, I remain one with the people, and other ethnic groups of the great nation of Zimbabwe. The tribalistic situation in Zimbabwe can reduce one to be tribalistic to get relevance and acceptance from Ndebele men: careful. Tribal thinking can inadvertently force one to slide into inward-looking tribal thinking. I will resist this as much as I can get. I will resist tribalism in my life in as much as I resist racism: they are both stupid. Comrade Nkomo's message of fighting tribalism should continue to live in those of us who honestly believed in his teachings of zero tolerance to racism and tribalism.
I give my Ndebele critiques permission to call me Nomagugu. I find these names Nomazulu and Nomagugu beautiful Ndebele names. I invite you to insult me even more. I have been sentenced to death long back anywhere. Now I have nothing to lose now but can only win. Winnie Mandela necklace is awaiting me. I am saying before I die, let me write as much as I can. I have generated power and energy to continue to critique than before. Tell the truth is my greatest consolation. Freedom of conscience, thought, and conviction are my uttermost virtues I live for. I fight for freedom of this great nation in my own ways; I am committed to fight for the rights of children and gender equalities in our societies until the end of time.
I should remind my critiques that my totem is Ncube, in Shona, they say ndinoyera Soko; chihwamba makwakwa mukono we tsoko: Matambanadzo musiyandaita. Ndichasiya ndaita. I am deeply proud to be me.
Source - Nomazulu Thata
All articles and letters published on Bulawayo24 have been independently written by members of Bulawayo24's community. The views of users published on Bulawayo24 are therefore their own and do not necessarily represent the views of Bulawayo24. Bulawayo24 editors also reserve the right to edit or delete any and all comments received.