Opinion / Columnist
On unfair treatment of Jacob Gedleyihlekisa Zuma: A personal view
04 Jul 2021 at 11:19hrs |
Views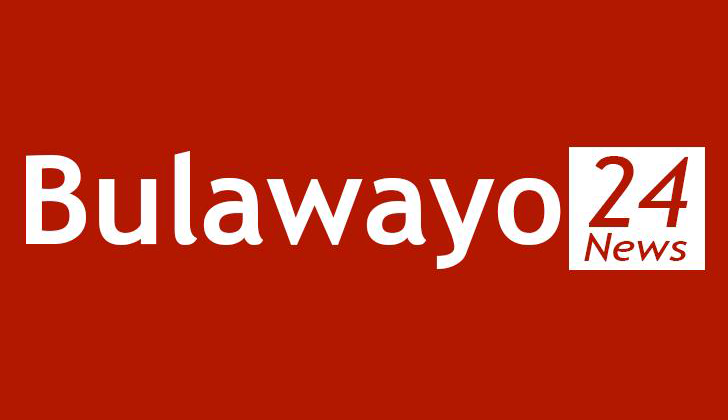 Zuma and all the ANC chaps are not holy, including the late Mandela. What is at issue or at play here is whether Zuma is being treated fairly in comparison with others! A number of apartheid criminals were not prosecuted under Mandela, Thabo Mbeki, Msholozi himself and still are not under Cyril. Some of those apartheid criminals who were prosecuted had the state paying for their defence prosecutions and yet none is paid for a freedom fighter like JZ. Many ANC leaders receive and treat De Klerk better than Msholozi. The attitude of many south Africans towards De Klerk is better than towards JZ, including journalists who are at the forefront of stratcom media onslaught on JZ. They are comfortable around De Klerk. They respect De Klerk and his apartheid apparatchiks and apartheid state capturists than they respect JZ.
Aubrey Mtshiqi says ANC is a dark space that needs cleansing. He is 100% correct. ANC is indeed a dark space inhabited and seemingly controlled by apartheid state capturists in their different stripes and forms. It is therefore unfair for chaps to heap every blame on Msholozi while working in cahoots with apartheid apparatchiks like De Klerk and rich apartheid state capturist beneficiaries.
Which families had Mandela under control when he came out of prison and became President of the Republic of South Africa? Which families have Cyril under their armpits? The problem is not Zuma alone as people have been made to believe by stratcom media. The problem has been and continues to be ANC leaders who are under control of apartheid state capturists. Zuma seems to have tried to break out of control of apartheid state capturists or to rebel from them and by doing so he instantly became a target and a scape goat for many things, not that he has been holy himself but who is holy in ANC? None, even Mandela was not a holy man.
The fanatics of Cyril Ramaphosa, Thabo Mbeki and Nelson Mandela are inadvertently and by extension, fanatics of Botha, De Klerk and many rich apartheid state capturists. These still retain a real apartheid state capturist stranglehold in RSA as a country as well as retain a massive stranglehold on ANC, the judiciary, the media, the banks, the land and general economy of RSA. This is an incontrovertible truth.
Is ANC not having a 1 billion rented President by beneficiaries of apartheid state capturists? This needs a serious closer look than many wish to.
The apartheid structural and institutional state capture in South Africa, like in many African countries, began a long time ago when colonialists conquered RSA and it remains largely intact today. That is the real state capture at play today, which many people are avoiding to focus on. Most of the stuff on JZ is a massive distraction from real apartheid state capture that remains in motion today.
This is not by a stretch of imagination a defence of JZ to be above the law. Far from it.
At the heart of this matter is whether JZ is being treated fairly. Botha defied the Truth Commission and never attended it. Zuma attended the Zondo Commission and later defied Zondo for failing to recuse himself for reasons JZ stated. Zondo became a judge, jury and a mini-god on a complaint that concerned him. Even if Zondo had to deal with the complaint at the first instance, once an appeal had been made, then that appeal needed to be heard at the High Court against Zondo, which was ignored. He closed the appeal and the process by running to the Concourt, an apex Court and seeking the assistance of his junior judges in the matter to get what he wanted. That can not be just.
However, one notices that the Commissions Act of RSA was used on Botha for that defiance against the Truth and Reconciliation Commission and subsequently he was taken to court and given a fine and suspended sentence for defying the Truth and Reconciliation Commission. Zuma's issue starts on the same platform of the Commission as that of Botha. He is however not subjected to the Commissions Act. That is deliberately omitted. He is instead subjected to the Concourt, of which Botha was not. Why? So JZ can be boxed to be in contempt of both the ConCourt and the Commission and yet Botha could not be boxed to be in contempt of both the Concourt and the Commission? We observe the hybridization of the contempt issue as a vindictive legal gamesmanship from Zondo and the Concourt, which was not afforded Botha. It is a damn scandalous thing. While Zuma is not holy, there is no denying the truth that he is targeted and treated unfairly and has been forced to be rebellious against this unfairness. Why was Botha treated differently from Msholozi if all are equal before the law? The law seems to be made to be harsher and punitive to a black person than a white person.
Even when JZ is sick, judges question the veracity of his sickness. It is so scandalous a thing.
There is no denying that, despite Zuma being treated differently here and circumstantially made to be in contempt of both the Concourt and the Commission, he deserves to be sanctioned but the sanction given seems disproportionate. There is a fundamental issue on the proportionality of that sanction. The tone of the language of the judges in that ruling borders on vindictiveness.
I contend that in RSA, as things stand, Zuma can never get a fair trial. The chap has long been tried and found guilty of many things by stratcom media and his enemies. It is therefore proper for Zuma to fall back on the politics and the people to fight his battles. Even if he loses, he will have fought a good fight.
Thembani Dube, okaBekithemba, okaSibhalwa, okaNdabambi, okaTshotshoma, uTshotshoma kaLukhuni….uNtamoyendlondlo!
Source - Thembani Lukhuni Sibhalwa Dube
All articles and letters published on Bulawayo24 have been independently written by members of Bulawayo24's community. The views of users published on Bulawayo24 are therefore their own and do not necessarily represent the views of Bulawayo24. Bulawayo24 editors also reserve the right to edit or delete any and all comments received.