Opinion / Columnist
When Magufuli spoke from the grave
15 Aug 2021 at 07:30hrs |
Views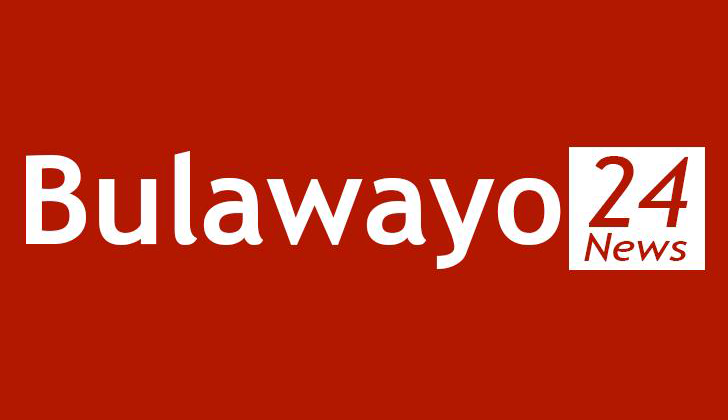 There once lived a woman in Masvingo who was called Shuvai Ben Mahofa.
Known for her unapologetic straight-talk and indefatigable industry, she had long morphed into an Iron Lady before activism on women's rights had gained significant currency in local and international discourse.
You didn't goof around with her.
In most cases, it was either her way or the highway.
If in doubt, you need to ask fugitive Walter Mzembi on how his plot to dislodge her in Masvingo worked out. Kikikiki.
It would be political blasphemy to compare her to modern-day political girl scouts such as Fadzayi Mahere. Kikikiki.
She was aptly called "Chikoforo".
Well, for those who might not know, "chikoforo" is that steely part of the ox-drawn plough that combines the mould board and ploughshare.
During ploughing, it mechanically upends mounds of earth into smooth plains ready for planting.
In essence, it is the real fulcrum upon which the laborious task of ploughing becomes possible and tolerable.
This piece, however, is not about Mahofa, who now deservedly rests as a heroine at the national shrine, but its about another figure who was similarly nicknamed "hoe" — Dr John Pombe Magufuli, the former President of the United Republic of Tanzania.
When regional leaders gather for their annual conclave in Lilongwe, Malawi, this week, it would be exactly four months to the day he died.
The sombre aftermath of his demise will undoubtedly loom over the 41st Ordinary Summit of the SADC Heads of State and Government.
Not that he would have attended this week's meetings.
Never the one to take part in regional or international gatherings, he usually assigned his vice president Samia Suluhu Hassan, who has since taken over leadership of a country that is venerated for being the breeding ground for liberation fighters that vanquished colonialism.
Maybe he didn't want to travel because of his health.
Maybe it was a premonition that pushed him to groom his deputy.
Or maybe he simply didn't want to travel.
Only God knows!
But because of his leadership in various portfolios in Tanzania, Magufuli attracted an array of monikers, the most popular of which were "tinga tinga" (Swahili for bulldozer), "jembe" (hoe) and "jiwe" (stone).
Like Mahofa, he didn't suffer fools.
He was brutally frank, unabashedly straight-talking, unyieldingly industrious and fiercely effective.
In 2019, a group of local NGOs made a beeline for the SADC Summit in Tanzania to stir trouble by organising a demonstration against President ED.
They got more than they bargained for.
The poor souls had a thoroughly unpleasant time and sleepless nights, literally, in Dar es Salaam before they were shepherded from the East African country.
Reality check
Bishop Lazi and Magufuli's paths crossed a few times and he was bowled over by the man's vision and unflinching commitment to do everything possible to extricate Africa from the often desperate and dire situations it finds itself in.
In August 2019, when he took over as chair of SADC, he asked searching and fundamental questions that are still relevant to this day.
He asked why the 16-member SADC, which boasts of more than 327 million people settled on 9,8 million square kilometres, could only manage to export goods worth US$143 billion in 2018, when just one South American country, Mexico, which sits on 1,9 million square kilometres and has 132,5 million people, exported goods valued at US$403 billion in the same period.
In Asia, Vietnam, he added, only had 97,5 million people but had managed shipments worth US$214 billion.
It is as shocking as it is pathetic.
The emphasis was to show the obscene absurdity of how one country in either South America or Asia eclipses 16 countries in the region.
"This clearly shows that our economies are not performing well; and we are still very far from achieving our economic objectives. I am saying this openly because there is no need to hide it. That is the truth," Magufuli thundered.
He was not finished.
He also wheeled out World Trade Organisation data, which showed that of the US$23 trillion in global trade in 2013, Africa's share was just US$417 billion, including US$143 billion for SADC.
This represented just 3 percent of global trade. But, most worryingly, 60 percent of Africa and SADC's exports were raw materials, mainly agricultural products, mining and fuel.
Magufuli added: "Raw materials in the world markets are sold at very low prices. In addition, due to low levels of industrialisation in our region, the problem of unemployment is increasing. By exporting our raw materials, it means we are also exporting jobs . . . History has taught us that no country or region in the world has ever developed without undergoing the process of industrialisation. And even today, all developed nations are the industrialised countries."
SADC countries, the "Bulldozer" observed, stood in good stead to significantly improve the well-being of their people since they contributed 18 percent of cobalt, 21 percent of zinc, 26 percent of gold, 55 percent of diamonds and 72 percent of platinum group metals to the world.
Action
Even from the grave, his words ring true as regional leaders meet, particularly at a time when SADC, like most parts of the continent, is looking elsewhere in the world for salvation as the third wave of the coronavirus takes its toll.
Proverbs 14:23-24 advises: "All hard work brings a profit, but mere talk leads only to poverty. The wealth of the wise is their crown, but the folly of fools yields folly."
Proverbs 6:6-11 is even more relevant: "Go to the ant, you sluggard; consider its ways and be wise! It has no commander, no overseer or ruler, yet it stores its provisions in summer and gathers its food at harvest. How long will you lie there, you sluggard? When will you get up from your sleep? A little sleep, a little slumber, a little folding of the hands to rest — and poverty will come on you like a thief and scarcity like an armed man."
This is why Magufuli belongs to a pantheon of a new breed of leaders who are obsessively driven to lift people out of poverty and modernise Africa.
For the five years he was president, he implemented huge transformative and tangible projects that had a significant impact in the lives of ordinary wananchi.
Today, the Ubungo Interchange, which he renamed the John Kijazi Interchange, proudly straddles Dar es Salaam as a colossus.
It stands as a sign and reminder of the incredible work and legacy he left behind.
It is the same with President ED, who really puts in the hours and remains laser-focussed.
When some politicians are busy politicking on social media, he is busy changing lives.
Soon, parched Bulawayo will be eternally quenched by waters of Gwayi-Shangani, which will begin impounding water during the coming rainy season.
The face of Beitbridge Border Post, the gateway into Africa, is being changed forever.
And buoyed by a successful vaccination programme, which is being bankrolled by local resources, the economy is slowly finding its footing.
Across the length and breadth of Zimbabwe, various life-changing projects are sprouting like mushrooms.
Like the consummate grandmaster he is, ED is keeping his eye on the ball.
And this is why as he paid tribute to the country's heroes who helped usher in political freedom on Monday, he made sure to emphasise that the "best way to show our appreciation for the supreme sacrifice paid by our heroes and heroines is to build the modern, industrialised and prosperous society".
Indeed, we are moving mountains, and things will never be the same again.
Bishop out!
Source - sundaymail
All articles and letters published on Bulawayo24 have been independently written by members of Bulawayo24's community. The views of users published on Bulawayo24 are therefore their own and do not necessarily represent the views of Bulawayo24. Bulawayo24 editors also reserve the right to edit or delete any and all comments received.