Opinion / Columnist
#GodIsInIt an unscientific political lie
19 Aug 2021 at 06:29hrs |
Views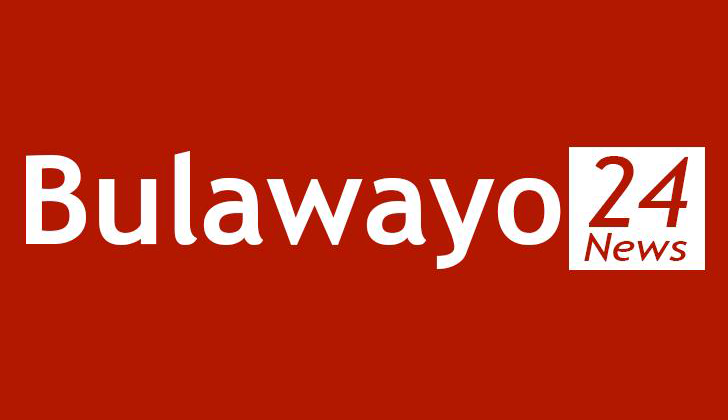 The worst experience of being a politician is that one's loss is always on public display. Architects and handlers who conceived the idea to challenge Zanu-PF's political establishment through the opposition Movement for Democratic Change (MDC) had a blurred vision. They underestimated the strength and popularity of the party that ushered independence, democracy and black economic empowerment. To them, the 2000 and 2002 parliamentary and presidential elections, respectively, were launch pads to what they thought were defining moments ahead of 2008.
Since the 2000 elections, at the cell structure, the MDC had some element of organisation until the 2008 polls. This organisation was two-fold. Firstly, it was driven by some people who had spent time in the Zanu-PF structures, but switched allegiance and vowed to help the new party. They carried their expertise in political mobilisation and organisation to the other side, leaving Zanu-PF regrouping. Secondly, they organised and accounted for disbursement of human and financial resources which then was swift.
Zanu-PF had to catch-up and plan vigorously. Resources – financial and human – have been at the disposal of the opposition and were a mainstay in the MDC as a regime change agent. The British and their American and European allies also envisaged to change the intellectual outlook of the government they anticipated in 2008. They offered scholarships to deserving candidates in the MDC to study abroad. They wanted opposition men and women to be associated with "excellence" at the political and intellectual levels. The scholarship platform was abused. Non-party personnel, relatives of opposition political leaders and friends who had no political cause were prioritised.
Deserving personnel were left clutching on the promise that 2008 will be their turn when they enter government. Powerful and privileged leaders stirred prejudice to further their own ends.
In the 2008 elections, a "Morgan is More" campaign message was framed with hired expertise in political communication as other "consultants" came from neighbouring South Africa. The 2008 post-election developments that secured the MDC a place in government proved a moment of reluctance from 2009 February. Political and intellectual capacity was reduced with the entrapments of busy government schedules, coupled with extreme excitement.
At one point, then an opposition minister, Nelson Chamisa said his party was in government as an "apprentice" awaiting a take over from Zanu-PF. With the developments obtaining then and now, the next two elections (2013 and 2018) proved the furthest the MDC had to reach was a coalition government. With all the huge capital resources they had, money does not guarantee political victory, but without money, one is also guaranteed to lose. The money the MDC had, failed to help them tell their story and get buy-in from the electorate, a skill that Zanu-PF has consistently mastered. Political losses are usually attributed to a lack of human and financial resources.
A lack of organisation and strategy, too, is fatal. But where financial resources lack, an organised people can just be as important as money. This is why Zanu-PF has embarked on a cell-restructuring exercise.
While Zanu-PF structures are mobilised with discipline, to cover for their disorganisation, the opposition, Chamisa in particular, prefers to say
#GodIsInIt
. The
#GodIsInIt
phenomenon is a form of religious fundamentalism that continues to insist on the impossible. Results without hard work and effort! The 2018 elections are an experiment that the
#GodIsInIt
phenomenon has no political application. With over 10 900 polling stations in rural and urban areas, Zanu-PF had election agents who were keen on "defending the vote." Opposition agents were concentrated around towns and cities, with little or no rural presence. For those that sacrificed to "defend the vote" as opposition agents, the majority were not paid. They were advised to "work for the service of the party." Zanu-PF has done its poll and is confident of its efforts and targets. It is mobilising for a target five million votes and has revamped its party structures by reintroducing the District Coordinating Committees (DCCs) structures.
Where the Bretton Woods finance institutions usually condemned the Zanu-PF government, this year they commended Zimbabwe for being on a path of growth. This follows projected economic growth following agricultural output, infrastructure and increased electricity generation which are major economic boosts. It remains apparent there is neither political nor ideological strategy in place to defeat Zanu-PF.
At its 2019 elective congress, to resuscitate its ideological 'compass', the MDC-A said it was launching the Morgan Tsvangirai School of Ideology, a similar concept to Zanu-PF's Chitepo School of Ideology. The MDC-A idea died a natural death. In one of the Bible stories when Jesus Christ's friend, Lazarus, died, Christ performed a miracle that was complemented by human effort.
It is said before Christ brought Lazarus back to life, he told people to "roll the stone" from his friend's grave. In every situation, human effort is key even after success people will claim they "have seen God's hand."
Invoking religion or God's name in politics as the only tool is much of a futile exercise. Politics, like science, anchors on the ability people have to persuade one another for common aims based on a common reality. Religion does not allow for compromise. Once the Almighty has spoken, people are bound to live up to his expectations no matter the consequences. The MDC-A is now in a cul-de-sac and hence leaving everything to the Creator under the illusion that
#GodIsInIt
.
The electorate should act as citizens and not subjects through rejecting politicians who tell untruths and hide under the veil of religion to cover their shortcomings. Citizens should resent being lied to.
#GodIsInIt
is a populist political selling point by colluding demagogues who only expect positive political outcomes using unscientific claims. It is a lie that
#GodIsInIt
, a lie meant to pacify the voter so that he won't be critical at the misdeeds of failing politicians despite consequences.
This small lie is going to be repeated over and over again until a certain political constituency accepts it, only to get frustrated by the impending 2023 electoral defeat.
Source - the herald
All articles and letters published on Bulawayo24 have been independently written by members of Bulawayo24's community. The views of users published on Bulawayo24 are therefore their own and do not necessarily represent the views of Bulawayo24. Bulawayo24 editors also reserve the right to edit or delete any and all comments received.