Opinion / Columnist
When Zambia had a Tsvangirai moment
22 Aug 2021 at 06:47hrs |
Views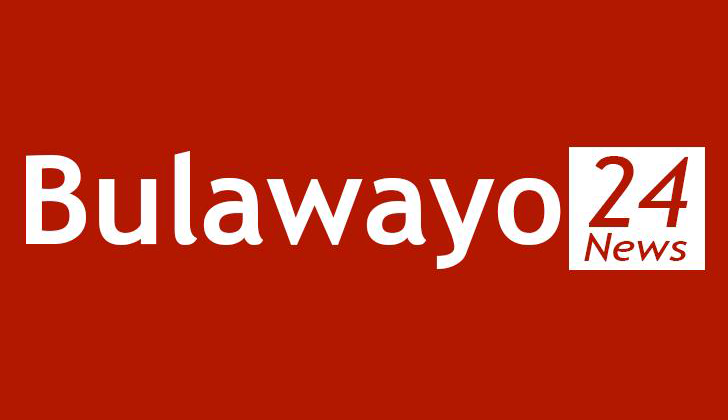 Phew! What an eventful week it was, from the fall of Kabul to the Taliban and the fall of Edgar "Chagwa" Lungu to Hakainde Hichilema in Zambia.
And we also had new Malawian President Dr Lazarus Chakwera, who has just become SADC chair, delivering a loaded leftist speech challenging the obtaining global political and economic architecture, which he believes, and justifiably so, is rigged against the success of Africa and Africans.
His searing address, which harks back to the rousing Pan-Africanist rhetoric of old, pleasantly caught many by surprise.
But it is the Taliban's lightning-quick march on the Afghan capital, Kabul — which ultimately collapsed the American-backed Ashraf Ghani regime — that will probably remain etched in both memory and history for decades and centuries to come.
That the Taliban would eventually took over power after the departure of the Americans was obvious, but no one could have predicted that the collapse could be so incredibly spectacular.
On July 4, Bishop Lazi told you that "the quisling regime installed by the occupying force might possibly be on its last legs," which meant the "so-called allies of America would be left to their own indeterminate fate at the hands of the Taliban."
Fourteen days later, this came to pass.
How the US, which boasts of sophisticated armour, weapons, drones, combat vehicles and superior air-power, can fail to defeat a militia dressed in austere traditional shalwar kameez and turbans, and moving around in motorcycles and bicycles, is a story for another day. Kikikiki.
Suffice to say, no amount of money or force can bend a people's will to claim and reclaim what rightfully belongs to them.
It's all about the Benjamins
Faced with a triumphant political force marching on the capital, and fearing the prospect of being left to the tender mercies of the aggrieved kinsmen he sold out to the Americans, Afghan president Ashraf Ghani quickly scrambled a helicopter and dashed to Dubai, but not before he had stuffed it with suitcases containing US$169 million — a severance package of sorts.
There is something about sell-outs and money.
They obsessively crave it and are prepared to go extraordinary lengths to get it.
Perhaps this is why they are even prepared to sell their soul, friends and own people for a fortune.
Remember Judas Iscariot and the 30 pieces of silver?
It similarly reminds the Bishop of General Suharto of Indonesia, who, like the recently ousted Afghanistan regime, came into power after a bloody coup engineered by America's Central Intelligence Agency (CIA) in 1965 to overthrow revolutionary president Sukarno, the populist founder of modern Indonesia and of the non-alignment movement of developing countries.
Suharto's ascension allowed American companies to ruthlessly exploit Indonesia's resources for the next 23 years and also reopened the door for the IMF and World Bank, which had been previously been kicked out by Sukarno.
However, so weak had the Indonesian economy become that when the Asian financial crisis took its toll, it ignited protests in 1998 that forced Suharto to resign — with the agreement of the Americans of course.
And like Ghani, he took with him an eye-watering severance package of US$15 billion — yes, US$15 billion, which at the time was about 13 percent of the country's total foreign debt.
It's just obscene!
But now that the Taliban is in power, the West has since unleashed its global media arsenal to sully and besmirch their image in order to undercut and devalue the significance of what they have achieved.
Conveniently forgotten in this vindictive narrative is the fact that the Taliban itself and Al-Qaeda are Einsteinian monsters that were created by the CIA through a covert programme code-named Operation Cycle meant to support the anti-Soviet Jihadi warriors, the mujahideen, from 1979 to 1989.
Michael Vickers, a young CIA paramilitary officer, is largely credited for helping the militants with weapons, tactics, logistics and training programmes used by the jihadists to end the Soviet's occupation of Afghanistan.
All in all, about US$4 billion was used for the programme.
You see, Afghanistan is of geopolitical importance to the US in accessing resources, particularly oil and gas, in Central Asia.
As Bishop said before, it is all about American interests.
Harare's collapse
The reason why Zimbabwe finds itself as one of the nine African countries that are under US sanctions is because it is considered a threat to its "foreign policy interests".
Put simply, the collapse of the regime in Harare would help to further these interests, which have nothing to do with Zimbabweans.
And for some, the defeat of Edgar Lungu in Zambia is ominous as it heralds a sweeping trend in the region, which is likely to end in President ED's defeat in 2023.
Nothing has quite energised the opposition and hostile forces like Hakainde Hichilema's victory, which forced most of the hapless souls to crawl out of their boltholes to proclaim "imminent victory".
This is to be expected from a generation of naïve politicians who obviously lack a nuanced view of politics that birthed and shaped Zambia and Zimbabwe.
While the British were prepared to hand over power to Zambia in 1964, Zimbabwe, which had become home to the chief high priest of British colonialism and imperialism, Cecil John Rhodes, had to wage a protracted 14-year war to unclasp the determined hand of colonialism.
Have you ever asked yourself the reason why this is the case?
It is the same reason why Harare has not only had to endure more than 20 years of sanctions meant to force it into submission, but contend with an active CIA plot to coalesce internal political forces seeking to unseat Zanu-PF.
It is not a secret that the CIA, using a constellation of hostile organisations and civic groups, played an active role in nurturing the MDC after its formation in 1999.
This makes it difficult to accept it as an alternative home-grown competitor for State power that can responsibly mind national interests without selling out to Washington's overriding foreign policy interests.
After the death of MDC founder Morgan Tsvangirai in February 2018, Nelson Chamisa, who imposed himself as the new leader, had the opportunity to reinvent the party as a genuinely local movement that can be trusted with power.
Instead, he made the politically fatal error of cosying up with hostile forces.
He seems to trust them with his own life.
Has anyone asked him if he is vaccinated? If he is vaccinated, who vaccinated him? Where? And why?
Fortunately, Zambia has not been subject to hostile and pervasive interests from the West, and, therefore, has had the luxury of choosing between locally grounded political parties competing for power ever since Frederick Chiluba took over from founding president Kenneth Kaunda in 1991.
Zambia's Tsvangirai moment
In Chiluba, Zambia had its Morgan Tsvangirai moment.
Like Tsvangirai, the chap had scant education and was not quite the looker.
Similar to the way it later unfolded in Zimbabwe, Chiluba charmed and wormed his way to power through the Zambia Congress of Trade Unions (ZCTU), which he used to orchestrate wildcat strikes.
He later used the union to forge a coalition of civic organisations, churches and unions to form the Movement for Multi-Party Democracy (MMD) to challenge Kaunda, much in the same way Tsvangirai would later use the ZCTU as a vehicle to form the MDC to challenge Robert Mugabe.
As he was not encumbered by the sellout tag, Chiluba triumphed and his victory was viewed by credulous Zambians as a new beginning.
How could they not?
Their new leader promised them heaven on earth, and since he swore that he was a born-again Christian — even going to the extent of declaring Zambia a Christian state on December 29, 1991 – they had every reason to believe.
To cut a long story short, by the time his term ended, he had grown richer, while ordinary Zambians had become poorer.
He slept in silk pyjamas and had a impressive collection of 349 shirts, 206 jackets and suits, and 72 pairs of size-6 shoes that had his initials emblazoned in brass.
Justice Peter Smith of the Zambian High Court claimed Chiluba had bilked US$57 million from state coffers.
But this has never been proven.
Romans 16: 17-19 warns: "I urge you, brothers and sisters, to watch out for those who cause divisions and put obstacles in your way that are contrary to the teaching you have learned. Keep away from them. For such people are not serving our Lord Christ, but their own appetites. By smooth talk and flattery they deceive the minds of naive people. Everyone has heard about your obedience, so I rejoice because of you; but I want you to be wise about what is good, and innocent about what is evil."
Zimbabwe was fortunate enough to avoid a Chiluba moment.
Since then, Zambia has changed as much presidents – five – as the US, culminating in the recent election of Hakainde Hichilema.
But this has not materially changed circumstances for ordinary Zambians.
Inflation is rising, fiscal debts are widening, while public and publicly guaranteed debt has since risen to 104 percent of GDP.
When the political honeymoon of Hichilema's victory dies down, as it soon will, it will become apparent that Africa's problems — made more poignant by youth unemployment — has more to do with structural weakness, interference and a rigged global political and economic system that does not consider Africa and Africans as worth saving, as the situation surrounding coronavirus vaccines has again showed.
Malawian President Dr Chakwera was at pains to make this point last week.
The answer, as SADC is trying to do, and as Zimbabwe is slowly mastering, is to boost internal productive and industrial capacities for self-sufficiency, which can easily translate to jobs and prosperity.
This is why Zimbabwe is beginning to make extraordinary economic gains notwithstanding the fallout of the coronavirus.
The regime that sits in Harare is time-tested and a different proposition altogether.
Bishop out!
Source - sundaymail
All articles and letters published on Bulawayo24 have been independently written by members of Bulawayo24's community. The views of users published on Bulawayo24 are therefore their own and do not necessarily represent the views of Bulawayo24. Bulawayo24 editors also reserve the right to edit or delete any and all comments received.