Opinion / Columnist
Zanu-PF, govt officials in panic mode
22 Aug 2021 at 07:08hrs |
Views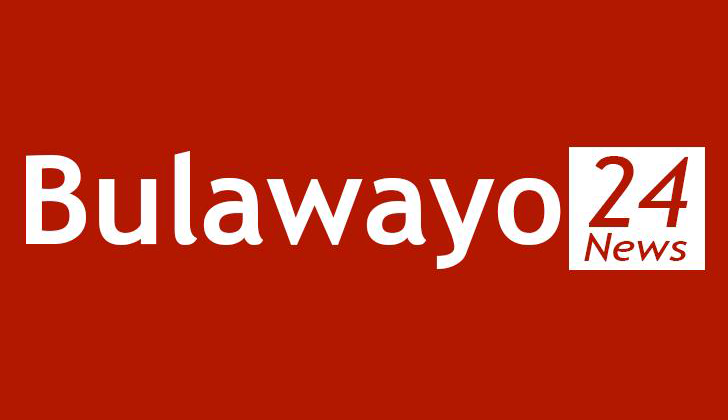 AFRICA has a long-standing history of heavily contested elections.
Most liberation war parties find it hard to let go of their grip on power.
In Zimbabwe, the late Robert Mugabe had to threaten and unleash violence against opposition opponents for him to remain in power.
In 2008, Zanu-PF instigated post-election violence, terrorising villagers and forcing them to vote for Mugabe in the June presidential run-off election where he was the only candidate after Morgan Tsvangirai pulled out because of the egregious violence against his supporters.
Tsvangairai had beaten Mugabe in the first round of voting.
It became clear that win or lose; Zanu-PF was never going to relinquish power.
African politics is not an easy play, but a bloody contest that is characterised by disputed elections and political leaders who are thirsty for power but have no love for the people.
Since Africa freed itself from colonial rule, revolutionary parties remain in power in most countries and accepting an electoral defeat is a hard nut to crack in African politics.
Political analysts insist that lack of electoral reforms remains a threat to free and fair elections in African countries, particularly in Zimbabwe.
Last Sunday the world woke up to the much-awaited news, which confirmed the victory of Zambia opposition party United Party for National Development (UPND) Hakainde Hichilema, who won after having contested five times.
Opposition political leaders in southern African and their followers were jubilant upon the confirmation of Zambia's August 12, 2021 election results.
It was like they were all in Zambia as they used the microblogging site Twitter to convey their congratulatory messages.
To the ruling Zanu-PF, it was a wake-up call. It was unexpected. The outgoing Zambian leader Edgar Lungu seemed to be entrenched.
Zimbabweans have been in "Egypt" for more than 40 years under Zanu-PF bondage with the uncertainty of hope to be free through an election, but what happened in Malawi and Zambia gives a ray of hope for the Zimbabweans.
The MDC-Alliance must not get too excited about what happened in Zambia last week.
Congratulations to the president-elect Hakainde Hichilema, but for Nelson Chamisa it's not yet uhuru.
There is hard work needed before passing on victorious messages.
Zanu-PF can throw a double joker card plus a good move.
However, after observing how Hichilema managed to end former president Lungu's repressive and dictatorship leadership style, one is bound to say that African politics has transmogrified into a new "twist of fate" with the opposition taking a new stance.
Hichilema left Zanu-PF and some government officials who act as politicians in panic mode after the Electoral Commission of Zambia announced his victory.
Hichilema defeated Lungu, who has been in power for six years by 2 810 757 votes to 1 814 201 votes.
Lungu conceded defeat after initially claiming that the elections were not free and fair.
"We held our general elections on Thursday, August 12, 2021, and the electoral commission of Zambia has released the final election results. Based on the revelation of the Electoral Commission of Zambia final results, I will comply with the constitutional provisions for a peaceful transition of power." Lungu tweeted.
The smooth transition of power is never an easy game in the ruling Zanu-PF party as exposed by George Charamba's infantile tweets hammering the MDC-Alliance.
In one of his speeches, Mugabe once alluded to the fact that a pen cannot be mightier than a gun.
Today, a whole presidential spokesperson is still repeating the same message.
On Twitter, Charamba hinted that those in army uniform cannot allow Chamisa to assume the country's leadership
More often than not, Charamba won't go for a single day without posting his funny comments about news headlines forgetting that the internet does not forget and it's not an appropriate platform for a whole presidential spokesperson to share such kind of jokes.
Commenting on the NewsDay headline titled "2023 is our turn: Chamisa," Charamba tweeted: "Sorry folks, spelling mistake: we meant torn"
Such statements point out that what happened in Zambia is giving them headaches,
The forthcoming 2023 election is going to be more interesting than any election in Zimbabwe.
The sarcastic tweets by Charamba when commenting news headlines every morning seem to be his permanent job.
Mocking Chamisa or bullying journalists is Charamba's daily bread, which probably conveys his election phobia and even more fear ahead of 2023 election
Twitter addicts like the permanent secretary in the ministry of Information, Publicity and Broadcasting services Ndabaningi Mangwana posted a photo of opposition leaders in Africa, including Chamisa, with the caption that read:
"In the folklore of matrimonial unions, there is always that bridesmaid who is never destined to marry. She will be part of a number of bridal crews, but for her, the big day will never come. After each wedding the newlyweds make new friends and stop communing with certain 'singles'".
In his tweet, Mangwana described Chamisa as a clueless Zimbabwean politician who will never taste the State House, but the way political dynamics are shifting in Africa has left Zanu-PF and some government official with fear ahead of 2023 polls.
------
Evans Mathanda is a journalist and development practitioner who writes in his personal capacity. For feedback email: evanngoe@gmail. com or call 0719770038 and Twitter @EvansMathanda19
Source - the standard
All articles and letters published on Bulawayo24 have been independently written by members of Bulawayo24's community. The views of users published on Bulawayo24 are therefore their own and do not necessarily represent the views of Bulawayo24. Bulawayo24 editors also reserve the right to edit or delete any and all comments received.