Opinion / Columnist
So, in Zimbabwe one is more likely to get away with killing 20,000 people than murdering one person!
22 Aug 2021 at 08:10hrs |
Views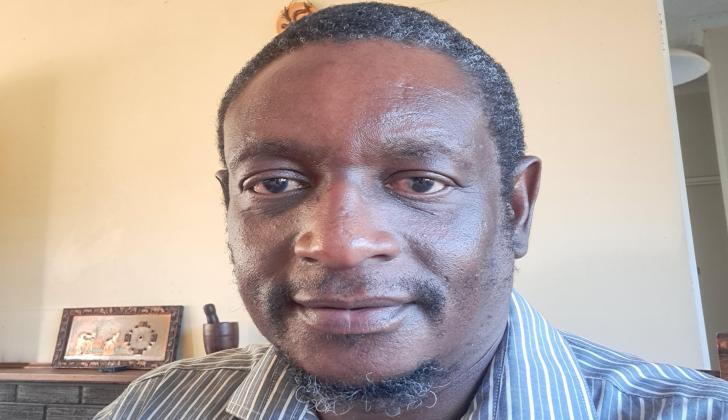 The much talked about meeting between president Emmerson Dambudzo Mnangagwa and Matebeleland region chiefs - on the 1980s Gukurahundi genocide perpetrated by the Zimbabwe regime on innocent civilians believed to be of Ndebele ethnicity - has come and gone.
Seven issues were apparently agreed upon - which, included exhumation of those murdered in cold blood, provision of identity documents for those whose parents were forcefully disappeared without a trace, development of the marginalized Matebeleland region, and healing and restitution for those who were directly affected by the brutal massacres.
However, there was something glaringly amiss with those seven points - something, which I believe should have naturally been at number one.
Let us look at this from another angle.
Let us assume that someone brutally murdered an innocent person, and seven points were formulated to deal with this matter - what would be these things?
Would it be enough - or, even satisfactory to the aggrieved family, loved ones, and the law - if these solutions were merely confined to the perpetrator of this egregious crime ensuing that the offspring of the person he gruesomely killed had easier access to identity documents, pledged to pay their school fees and meet other financial needs, and help the family in burying his victim?
Would that suffice?
Are we to believe that, such pledges would be acceptable to both the family and the law? Will the culprit walk scot-free, as long as he met those conditions?
May the government of Zimbabwe please clarify this for the rest of the nation - in order for us to understand where the law stands.
Otherwise, how else can anyone explain those seven points allegedly agreed upon by the Matebeleland chiefs, and the government of Zimbabwe, on this most emotive, horrendous and darkest chapter of our country's post-independence history?
Clearly there was never any mention of acknowledgement of this evil and barbaric crime by the perperators - the government of Zimbabwe, whose current leadership was directly involved in this genocide of over 20,000 innocent civilians - neither, was any reference to an independent investigation, accountability, prosecution, and conviction against those found liable for this savage crime.
What is even more insulting about this gathering, with its seven points, is the conspicuous absence of the surviving victims, or families, of Gukurahundi.
Where were they? What right did these chiefs have to represent them, or agree on anything in their behalf?
Honestly, what manner of "resolution" of any crime - let alone one of such unimaginable magnitude - can be conducted without the victims' involvement?
Can anyone, then, take this whole process with any measure of seriousness?
If the Zimbabwe regime is truly sincere with "resolving" what they murderously did to these innocent men, women, and children (who were not only viciously butchered, but many more cold-heartedly mutilated, gang raped, and unborn babies gouged from their mothers' wombs) then the natural and expected thing would be to acknowledge what they did.
Let us never forget that this was not a war situation - but, a malicious and unprovoked attack on unarmed civilian communities - and, even in armed conflict, there are rules of engagement, and those violating these are prosecuted for war crimes.
Just imagine, no matter how much the German government had worked with and assisted Namibia - without the recent acknowledgement, apology, and restitution (although, falling far short of the expected reparations), their 1904-08 genocide against the Herero, Nama, Damara, and San communities would have never been resolved.
It is most unfortunate that those who were directly involved in this evil massacre have long since died - otherwise, they would have been held accountable, and faced justice.
However, in Zimbabwe, most of the architects, commanders, and enforcers of the Gukurahundi genocide are still very much alive, and it will be imperative that any genuine resolution involves acknowledgement, apology, and accountability.
Anything less is just a myopic, insincere, and dangerous attempt to whitewash these savage crimes against a people purely based on their ethnicity - which, as with the German genocide against Namibians, can never be buried until it has been adequately resolved...and, any further delay only fuels the sense of injustice, and anger within the aggrieved.
If someone who murders a single person can be held answerable for their crime - possibly, facing life imprisonment - then, why not those who butchered over 20,000? Is there not something seriously wrong with this picture?
© Tendai Ruben Mbofana is a social justice activist, writer, author, and political commentator. Please feel free to contact him on WhatsApp/Call: +263715667700 / +263782283975, or Calls Only: +263788897936 / +263733399640, or email: mbofana.tendairuben73@gmail.com
Source - Tendai Ruben Mbofana
All articles and letters published on Bulawayo24 have been independently written by members of Bulawayo24's community. The views of users published on Bulawayo24 are therefore their own and do not necessarily represent the views of Bulawayo24. Bulawayo24 editors also reserve the right to edit or delete any and all comments received.