Opinion / Columnist
No: 1 challenge is stopping 'facilius fallere' Chamisa participating in 2023 and give Zanu PF modicum of legitimacy again
24 Aug 2021 at 20:05hrs |
Views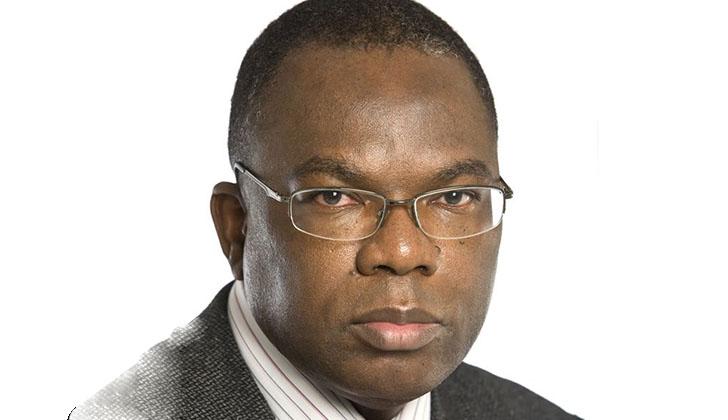 There have been many golden opportunities to end the Zanu PF dictatorship in the last 41 years; the only reason the regime is still in office and lording over us is because the nation has had the great misfortune of having corrupt and breathtakingly incompetent opposition who Mugabe and now Mnangagwa has found easy to trick.
Let's face it, Zanu PF thugs have run rings round the opposition; instead of the opposition ending the Zanu PF dictatorship, they are the ones keeping Zanu PF in power and frustrating the fight for free, fair and credible elections.
"We the citizens will fight Zanu PF together with Chamisa. For your own info Zanu PF is nothing in 2023 we will vote Zanu PF out and nothing will happen Zanu PF will just hand over power if it refuses we do not care we will put in power the person that won the elections. We are ready this time around we will defend our vote and we do not care with Charamba and ED hallucinations. 2023 Amadlaaaaaa ngawethu uuuu." Argued Abednico Mweembe Mweembe, a well-known ardent Chamisa chete, chete supporter.
Mweembe Mweembe, is but a representative sample of the hundreds of thousands of the atypical MDC members out there; all naïve and gullible idiots whose brain has all but ossified into fatty tissue. Their minds are now impermeable to reason, truth or reality.
Nelson Chamisa and his MDC friends have been on the national political stage for 21 years, 5 of which in the GNU, and yet have failed to bring about even one democratic change. They had many opportunities to bring about change especially during the 2008 to 2013 GNU when they wasted the five years with their snouts in the feeding trough and forgot about implementing the reforms.
Like it or not Chamisa and company have proven beyond all reasonable doubt that they are corrupt and breathtakingly incompetent. This must all be obvious to all by now but not to the likes of Mweembe Mweembe; one must spell it all out again and in detail.
In March 2008 Zimbabweans went out in droves and voted for Morgan Tsvangirai and his MDC friends – I would argue out of desperation, the nation would have voted for a donkey just to rid themselves of Robert Mugabe and his dictatorship. Tsvangirai garnered 73% of the vote, by Mugabe's own Freudian slip.
Mnangagwa and his Joint Operations Command (JOC) cronies ordered ZEC to stop announcing the results and after six weeks of cooking up the results; Tsvangirai's 73% had been whittled down to 47%, just enough to force a run-off.
We will not bother ask Mweembe Mweembe why he and his friends did not "put Tsvangirai in power the person that won the March 2008 elections?" We know this the usual MDC grandstanding and posturing, and we should just continue with the narrative.
The 2008 run-off was all about Zanu PF punishing the people of Zimbabwe for daring to reject Mugabe and the party in the March vote. The party launched military style Operation "Mavhotera papi" (Whom did you vote for!) deploying the war veterans and green bombers to destroy property, harass, beat, and rape whilst the heavy-duty stuff of abducting and killing was left to the Army, Police, CIO and Prison Service personal as directed by Mnangagwa and JOC.
"What was achieved by the bullet cannot be undone by the ballot!" thundered Robert Mugabe as befitting Operation Mavhotera papi commander-in-chief!
Not even SADC leaders, who had in the past endorsed Zanu PF's rigged elections, would recognise Mugabe and Zanu PF as the legitimate government after the blatant cheating and wanton violence of the 2008 elections. SADC leaders forced Mugabe to agree on the need to implement a raft of democratic reforms to ensure future elections are free, fair and credible.
The primary purpose of the 2008 to 2013 GNU was to implement the democratic reforms to stop a repeat of the blatant cheating and wanton violence of the 2008 elections. And it was left to Morgan Tsvangirai and his MDC friends to implement the reforms.
Robert Mugabe, the cunning dictator had no trouble conning the MDC simpleton into believing MDC leaders were now fully fledged members of the Zimbabwe ruling elite therefore entitled to all the trappings of high office. With their snouts in the feeding trough 110 MPs, 45 senators, 20 ministers, 2 Deputy Prime Ministers and Prime Minister Tsvangirai himself, all forgot about implementing the reforms for the next five, FIVE, years!
As for Abednico Mweembe Mweembe and the rest of MDC wildebeest herd have never understood what the GNU was about, even now with the benefit of hindsight and the multitude of articles, etc. explaining the GNU was about implementing reforms to guarantee free, fair and credible elections.
When SADC leaders realised that no reforms were implemented, they wanted the 2013 elections to be postponed to allow reforms to be implemented BEFORE elections. "If you take part in next month's elections, you will lose; the elections are done!" they told Tsvangirai and company to their faces. The warning was plain and blunt!
As we all know, MDC leaders not only participated in the 2013 elections which Zanu PF blatantly rigged but went on to repeat the same foolishness in 2018 with the same result. And right now, Chamisa and company are gearing to contest the 2023 elections knowing fully well that with no reforms Zanu PF will blatantly rig the elections as before.
As long as Zanu PF retains its carte blanche powers to rig election, to overhaul a 73% opposition victory if need be, Mnangagwa knows he will never ever lose an election. The very fact that the opposition, even with all the evidence of Zanu PF's limitless powers to rig elections, still believe Zimbabwean elections are the normal A vs B equal contest is a measure of just how gullible and easy to trick, "facilius fallere", MDC leaders are.
Even after 41 years of rigged elections Chamisa is still banking on his solid plan of Winning In Rigged Election (WIRE) strategies. The very idea of accepting that Zanu PF should be allowed any power to rig elections is irrational; why bother coming up with the rules on elections or anything at all if Zanu PF is allowed to disregard the rules with no consequences.
Of course, it is foolish that WIRE strategies should be used as an excuse failing to implement the reforms and worse still for participating in flawed elections.
Chamisa and his all the opposition opportunists have participated in Zimbabwe's flawed elections because Zanu PF has offered a few gravy train seats to entice them to participate. Mnangagwa has since added very generous POLAD perks to all those who participated in the 2018 presidential rat race and publicly indorsed his legitimacy.
Political legitimacy must be based on winning the majority votes in a free, fair and credible election process and not on the number of opposition opportunists bribed to participate in the flawed and illegal process. The challenge is to expose the grandstanding of the opposition opportunists whose continued participation in flawed and illegal elections is giving vote rigging Zanu PF some modicum of political legitimacy.
"In 2023 we will vote Zanu PF out and put winner into power!" This is just cheat talk, Tsvangirai won 73% in March 2008, who stopped you putting him into power? Without implement the reforms to take away Zanu PF's excessive dictatorial powers, the same will happen again in 2023.
Source - zimbabwelight.bogspot.com
All articles and letters published on Bulawayo24 have been independently written by members of Bulawayo24's community. The views of users published on Bulawayo24 are therefore their own and do not necessarily represent the views of Bulawayo24. Bulawayo24 editors also reserve the right to edit or delete any and all comments received.