Opinion / Columnist
International Youth Day: Youth VOW to transform food systems for Human and Planetary Health
29 Aug 2021 at 07:12hrs |
Views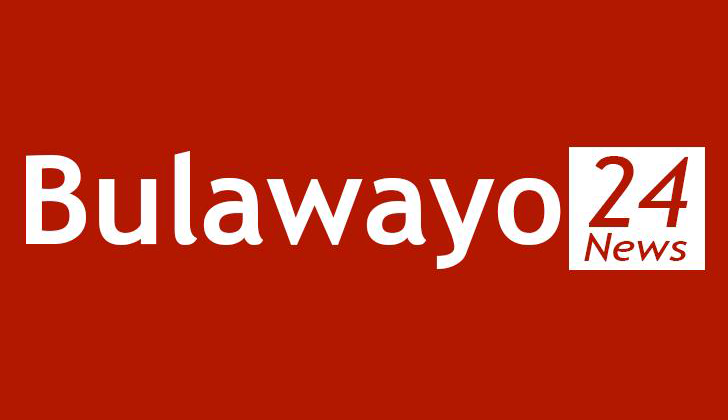 Youths were urged and vowed to take matters into their hands and not to shun agriculture as a business during the ActionAid and Global Platforms organized 2021 International Youth Day Virtual Commemorations. The IYD 2021 ran under the global theme: "Transforming Food Systems: Youth Innovation for Human &Planetary Health"
Under an adjusted and localized theme titled "Young People at Crossroad: Realizing the right to adequate food and decent living amidst covid19 and climate change" youth networks from Eastern and Southern Africa (Uganda, Kenya, Tanzania, & Zimbabwe) came together under the virtual spaces to share their lived realities, amidst climate change, covid-19, spearhead strategies to cope with the effects of climate change proffering solutions for decent livelihoods amidst pandemics reflect on their role in transforming food security and building a sustainable future. The East and Southern Africa contextualised choice of theme was informed by the aim to highlight the fact that the success of such a global effort will not be achieved without the meaningful participation of young people.
The International Youth Day Virtual Commemorations took place through a series of online events including debate contests and creative arts, ahead of a virtual conference on the 12th August. From the 7th - 10th August, on display were incredible debate, poetry and speaking competitions that brought yet another amazing online competitive experience for the youth. The Art Exhibition gave young people a platform to use their talent to advocate for more resilient food security systems and to depict their lived realities in Africa. If young people are given correct platforms at the correct time, they can play a very big role for strategic activism. Young people were implored to invest and actively participate in the agricultural value chain by collectively and actively taking part in environmental conservation through sustainable agricultural practices, proper use of land and other practices if we are to ensure food security over time.
Climate change is now one of the biggest challenges facing Zimbabwe and other African countries as human activities have become a threat to food security. It is leaving many communities vulnerable to the impacts of extreme weather conditions because of their limited ability to cope and adapt to those weather vagaries. Human induced climate change is intensifying these devastating extreme weather shocks. Speaker after speaker placed young people on the steering wheel of global targets for sustainable development.
The 2021 International Youth Day Virtual Conference keynote speaker Dr Charlton Tsodzo called on young people to locate their own space, fight and demand to occupy that space where development is conceptualized. However according to him, the question remains, "What is the agenda for the current youth generation? Speaker after speaker reiterated the need to give young people correct platforms at the correct time so that they can play a very big role for strategic activism.
70% of the total global population is made up of a youth bulge between the ages of 15-35 years but battling with unemployment and pandemics such as inadequate food, covid-19 and human - planetary discords. Young people have the power to shape the future and the key to building a sustainable future lies in making young people a priority today, in all spheres of life. Tumwebaze Khamutima from Uganda encouraged youth to have an open mind towards the green economy satirically pointing out that, it is only in Agriculture where young graduate will not be asked for more than two years of work experience after presenting their agricultural proposals. World Bank (2006), notes that the youth generation is the largest in history and Africa is amongst the continents with the highest concentration of young people who must actively participate in the promotion of better agriculture practices and sustainable value chains for Human and Planetary health. Food policy and food systems analysts buttress this viewpoint as they call for a thorough transformation of food systems, to support improved food and nutritional security equity and socio-economic justice (High Level Panel of Experts on Food Security and Nutrition - HLPE, 2017).
Climate security vulnerability in the African continent has increased because of the C-19 pandemic. Also Corruption & embezzlement remain the biggest albatrosses slung around Africa's developmental neck because of the government officials' insatiable appetite to extract rents and maximize from the supply chains. Our leaders are our weakest links drawing the continent back.
ActionAid through the Global Platforms continue to allocate resources and support young people and skill them to create sustainable solutions to the problems they face. Youth must take part in decision making at all levels because climate change & human activities have become a threat to food security. Emphasis was also placed on the need to evolve with young people in the marginalized parts of our countries due to limited resources in terms of access to technology, skills development and economic capacity contributing to low levels of possible adaptation. Youth participation is pertinent towards the amplification of efforts to combat climate change and integrate biodiversity in the transformation of food systems.
Rachel Stephanie Akinyi, a poet from Uganda satirically commented in one of her poetry pieces, "Who says Africa can't be a soft super power when they buy our fresh produce cheaply and we in turn buy their tinned food expensively. We have got all the minerals so who says we can't be a super-power? We cannot afford to be sorry anymore."
With the global population projected to increase by 2 billion people over the next 30 years, it has become evident that producing a larger volume of healthier foods more sustainably will not only translate to human and planetary wellbeing but also those other crucial challenges will also be addressed, such as poverty reduction, social inclusion, healthcare, biodiversity conservation, and climate change mitigation.
By Alfred Towo
Digital activist and feminist advocate.
Source - Alfred Towo
All articles and letters published on Bulawayo24 have been independently written by members of Bulawayo24's community. The views of users published on Bulawayo24 are therefore their own and do not necessarily represent the views of Bulawayo24. Bulawayo24 editors also reserve the right to edit or delete any and all comments received.