Opinion / Columnist
Zimbabwe's exports on the rise
05 Sep 2021 at 06:51hrs |
Views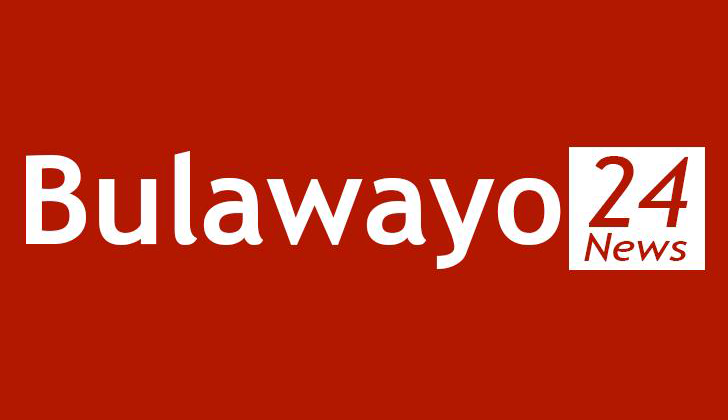 AMID the pervasive disruption to world trade caused by the coronavirus pandemic, Zimbabwe's exports held up well between January-June this year compared to the same period last year.
According to statistics recently released by the Zimbabwe National Statistics Agency (Zimstat), the country's exports stood at US$2,52 billion between January and June this year, a 35 percent increase from the US$1,86 billion recorded over the same period last year.
This growth follows a spirited campaign by President Mnangagwa's Second Republic to facilitate local industries and strengthen the culture of export-oriented production that will boost foreign currency earnings.
Speaking during the ZimTrade's Exporter's Conference held in Bulawayo in October 2019, President Mnangagwa urged the nation to synergise efforts towards boosting exports in order to guarantee sustainable economic growth.
"There is an urgent need for both the public and private sectors to synergise our efforts and collectively take appropriate steps to boost our country's exports, which is the most sustainable way to stabilise and grow our economy," he said.
Since October 2019, various activities have been undertaken to grow exports that have culminated in the country recording positive economic growth.
These activities include the economic diplomacy agenda being spearheaded by the Ministry of Foreign Affairs and International Trade.
ZimTrade has also been undertaking various export development and promotion activities targeted at developing capacities of local industries, diversifying export offerings, and increasing export markets for the country.
Zimbabwe's trade performance
As indicated above, the nation's exports between January and June this year grew by 35 percent compared to the same period last year.
Imports, on the other hand, increased by 31 percent to US$3,02 billion from US$2,3 billion recorded in 2020.
Consequently, the trade deficit for the period under review stood at US$499,99 million, which is an increase from US$432 million recorded during the same period in 2020.
The growing trade deficit indicates that more needs to be done, especially on import substitution in order to reduce the country's import bill.
Several interventions can be introduced to help promote import substitution, chief among them through developing local value chains so that local industry can sustain its requirements.
There is also a need to support sectors that are performing well because these will provide a strong base for further growing exports.
Furthermore, there is a need to boost exports of value-added products, which will allow the country to earn more from its exports.
Currently, the extractive sector continues to dominate exports, contributing around 82 percent to total exports in the first half of the year.
Nickel mattes, nickel ore, gold, platinum, and diamonds currently dominate exports.
Fortunately, exports of value-added products continue to grow, and there is scope for even better performance.
Statistics show that exports of value-added products increased from US$146,3 million in June 2020 to US$154,6 million, translating to a 5,7 percent increase during the period under review.
The biggest mover was the arts and crafts sector, which registered a 259 percent growth from US$2,2 million in last year to US$8 million in 2021.
This recovery is a dividend of ZimTrade's efforts of organising business linkages between local artists and buyers from Germany and in the region early last year.
Due to the huge potential in the sector, ZimTrade is also organising for local artists to showcase their products at the Dubai 2020 Expo penciled for October 1, 2021 to March 2022.
The building and construction sector also recorded a significant growth of 41,2 percent in exports from US$13,7 million in 2020 to US$19,4 million in 2021.
The sector will also be part of the outward seller mission to be conducted in South Africa.
Companies in this sector are encouraged to register with ZimTrade for participation.
This year, the sector players have already taken part in ZimTrade-organised Malawi Solo Exhibition and Lubumbashi Outward Buyer Mission and these events are expected to improve the contribution of building and construction products to national exports.
Exports by the household furniture sector also grew from US$8,2 million recorded during the period under review last year to US$10 million this year, representing a 22 percent growth.
Major exports in the sector were plastic articles (US$2,9 million), kitchen tables (US$2,8) million and heaters (US$1,2 million).
In addition, hides and skins exports increased by 15 percent from US$6,2 million to US$7,1 million during the period under review.
The major export products from this sector were raw hides and skins, fresh or preserved, not tanned excluding bovine which amounted to US$7,09 million complemented by bovine hides which amounted to US$80 000.
The horticulture sector has recovered from a slow start, registering a 6,5 percent increase to US$33,9 million up from US$31,8 million.
Major exports in the sector were tea (US$9,9 million), macadamia nuts (US$6,9 million), citrus (US$6,1 million) and leguminous vegetable (US$2.3 million).
Clothing, footwear and textiles exports also registered impressive growth from US$12,4 million last year to US$21,8 million this year.
In order to further boost exports from the sector, ZimTrade is organising the participation of local companies at the Allfashion Sourcing Fair in Cape Town, South Africa.
Registration for the event is ongoing and export-ready companies are urged to secure their places with ZimTrade early.
In addition, exports of manufactured tobacco increased by 8,9 percent to US$26,8 million during the period under review up from US$24,7 million in 2020.
There are, however, some sectors that have recorded a negative growth.
Processed food exports declined by 51 percent to US$27,4 million down from US$56,7 million in 2020.
Sugar exports continue to perform below previous year's exports by 86 percent to US$5,5 million from US$39,6 million in 2020.
The sector is expected to rebound as the year progresses with indications that local companies are making inroads in markets such as DRC and Tanzania.
There are also deliberate efforts by ZimTrade to increase the participation of companies in the sector at regional trade promotion events such as the Outward Trade Mission to Kinshasa, DRC from 14-16 September.
As DRC imports most of its processed foods requirements, this is a potential market that can boost the country's exports if local companies increase the visibility of their products on the market.
Another shaker was the aquaculture sector, whose exports declined significantly by 82 percent to US$0,4 million in 2021 from US$2,2 million in 2020.
Livestock and livestock products exports also declined by 60 percent from US$2,5 million in 2020 to US$1 million in 2021.
Allan Majuru is the ZimTrade chief executive.
Source - sundaymail
All articles and letters published on Bulawayo24 have been independently written by members of Bulawayo24's community. The views of users published on Bulawayo24 are therefore their own and do not necessarily represent the views of Bulawayo24. Bulawayo24 editors also reserve the right to edit or delete any and all comments received.