Opinion / Columnist
The godfather of Matebeleland politics, Abednico Ncube
10 Sep 2021 at 18:48hrs |
Views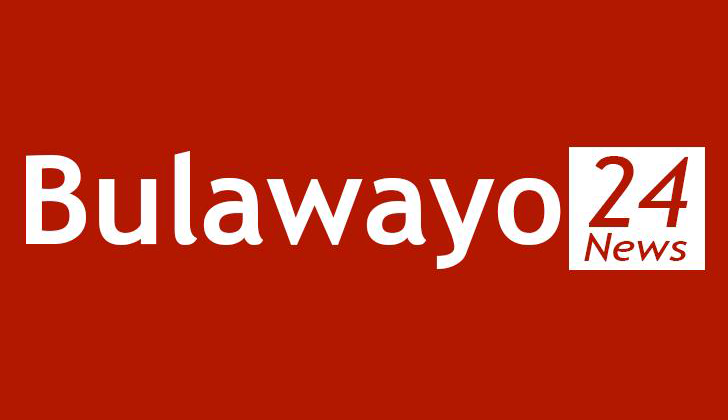 The creation of empires and dynasties through the Zanu-PF structures continue to gain thrust and traction within Zanu-PF in Matebeleland South as noted with the continuous personalization of the vast and mineral rich province. The covid-19 pandemic has somehow contributed in stifling the government's awareness campaigns that are supposed to psych people to go and register to vote. This natural disaster has given Abednico Ncube the opportunity to fossilize his position as a godfather of the Province.
Abednico Ncube has been playing diversionary politics since he became Legislator, Governor, Resident Minister and Minister of State and Devolution over 25 years ago for Matebeleland South. He has been defeated and demoted on several occasions along the way by the powers that be, but managed to come back guns blazing. In all his upheavals he has displayed some narcissistic personality disorder. He has aroused widespread condemnation from people of Matebeleland South who believe he has breached their political trust and faith in Zanu-PF. His scandalous rise to power and continuous bickering has made Zanu-PF to be unpopular in the region.
As we speak, political tension has risen in Matebeleland South Province as Zanu-PF structures are gearing towards restructuring of all organs of the party upto the provincial levels. Reliable information emanating from the Province states that, Abednico Ncube has been frequenting various political stalwarts pushing for the restructuring exercise of the Party to be stalled in Matebeleland South so that the current team that comprises his acquaintances' remains in office. His strategy is to remain in control of Matebeleland South and thus angle his people and himself for 2023 and continue plundering the minerals.
In his engagements, he is pushing for the stay of office for the current Commissar and Secretary for Administration, while the Vice Chairman assumes Chairmanship of the Party after the demise of Rabelani Tshweni who succumbed to covid-19 some 3 months back. He has continuously pushed for the stay of these non-elected Provincial structures so that "they finish their term, what term? Remember the Leadership of Japhet Dube and Rabelani Tshweni was handpicked by Saviour Kasukuwere. As Kasukuwere's foot soldiers, the late Chairman was given a personal car, the same car that saw Amos Midzi gasp his last inside it, while Japhet Dube was on Kasukuwere' payroll. [This is a known fact]
Underground teams have been dispatched to various districts to disseminate this information among various DCCs within Matebeleland South. Proceeds from the mine that Abednico recently grabbed from Women in Mining are financing his campaigns. The Chairpersons are being told that, supporting his team will prolong their stay in office since they will be protected at DCC, Provincial and National level.
In a development which will not only shock many, Abednico Ncube is using the DA and RDC Chief Executive Officer to cajole the Zanu-PF Councillors into his corner by threatening them with dismissal, THUS council decisions are never opposed or defied. The strategy is to intimidate them and in the process enable him to influence the outcome of the council decisions and this will see him build his empire with easy. According to an insider, the current Gwanda Rural District Administrator is nephew to Abednico Ncube and was tactfully put in office to protect his interests as was with the retired Chief Executive Officer, Ronny Sibanda. It is the reason why Kelebone Ndou resigned as DA for Gwanda since she did not tow the line.
Reliable sources allege the Beit Bridge DA is a wife to the sitting DA of Gwanda District. Those who know Abednico claim that he will always protect anyone who plays according to his tune. The retired RDC-CEO is popular with subdividing people's fields into plots in Manama Business Centre, Nhwali, and Mlambapheli Border Post without the consent of the local and traditional leadership. This is the same CEO who joined hands with Abednico to sell business and residential stands in and around Manama, Mlambapheli to aliens. As if not enough, rumour has it that preparations are underway to make Leslie Ncube (Abednico Ncube's Son) CEO for Gwanda Rural District Council so that he finishes what Ronny Sibanda started.
Many people in Matebeleland have said Abednico Ncube has been divisive and has openly declared that he is the godfather of Matebeleland South, and that no one can touch or dislodge him. He has single handedly drafted a retirement package for the retired RDC CEO, that has seen the man get Council cars, council stands, houses as his retirement package.(ZACC should do something) The positioning of his blue eyed boys and relatives in such key offices is meant to jealously guard his interests and continue manipulating the system. It is said, 60% of the residential stands in Gwanda Town, Mines around Gwanda and Farms are owned by Abednico and his family. These days he is siphoning fuel and money from a local white farmer and miner, who has been promised mining claims. (We pray that Goddard, Drummond and Caledonia Mine aren't used by this man to accomplish his selfish interests).
After establishing that more than 250 mining claims were lying idle, government forfeited them with the aim of giving the War-vets, Women and Youths, instead he has grabbed everything to himself. He has been tasked to spearhead devolution and empowering the disadvantaged communities, instead he is busy casting his empire. The man is in total charge and control of the Mines and Lands offices. It is said in the meetings, he allocates mines and land only to his selected cronies, suffice to say his close supporters. Like Grace Mugabe, during meetings he will pick and badmouth those he suspects are interfering with his plans and control of Matabeleland South. With his influence and restructuring of Party organs on the window seal, he has drafted his team already.
According to reliable sources, his team is a 'buffet'. It cuts across all the society. It is said, civil servants who are deployed in Matebeleland South are handpicked and assigned at his behest based on what he sees and want in them. His team has a well-trained team of hitman who are prepared to kill and operate mafia style. His children are in the lead in the building of the family empire that is synonymous with the Pablo Escobar Empire. Meanwhile he has instructed DDF to drill boreholes at particular homesteads/areas where he has interests in mining instead of doing it for the community.
Jerry Zinodla can be contacted on jzinodla@gmail.com
Source - Jerry Zinodla
All articles and letters published on Bulawayo24 have been independently written by members of Bulawayo24's community. The views of users published on Bulawayo24 are therefore their own and do not necessarily represent the views of Bulawayo24. Bulawayo24 editors also reserve the right to edit or delete any and all comments received.