Opinion / Columnist
Stop confusion over fees hikes
11 Sep 2021 at 11:43hrs |
Views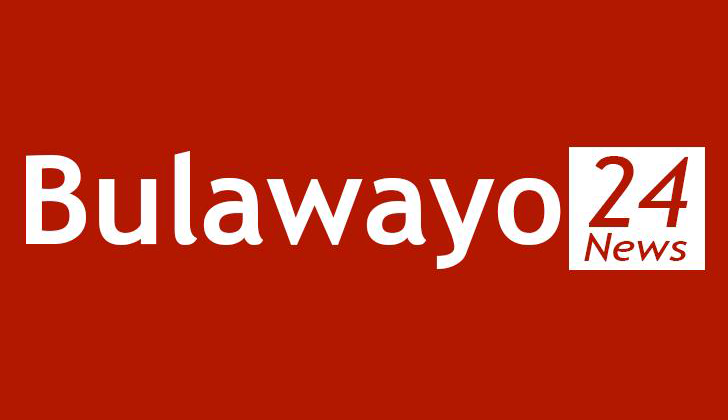 IT is not only shocking but disappointing that the Primary and Secondary Education ministry issued a "directive" that schools may only effect a 33% fee increase for the second term because the term is longer than is normal.
How in the first place does the ministry come into the school fees equation considering that schools have school development committees (SDC) whose mandate derives from parents, the principal stakeholders?
The fees structures for 2021 were agreed upon in 2020 by SDCs and parents, and these were lawful fees payable for the three terms of 2021. If the ministry thought they were pre-empting or averting a looming fee increase by school authorities they should have waited for that to happen instead of acting on impulse. After all, the ministry has the sole prerogative to reject a budget if it deems it fit to do so.
The shutdown of schools was on account of the COVID-19 pandemic and it is common cause to most people that government was given various amounts of money by donors as well by the World Health Organisation. It is this money that the ministry should have disbursed to schools countrywide instead of skinning the parents alive.
lThe ministry must not be mathematical, but practical. Its action is not only arbitrary but dictatorial to say the least.
lOn their part, parents are complaining that the government did not give them enough time to prepare for the reopening of schools so that they would raise enough money to pay fees. It's a pity that parents can advance such a wild and far-fetched complaint or excuse.
This culture of complaining must stop. Personally, I don't like the attitude of some teachers' unions. They are always conflating trade unionism with the COVID-19 pandemic. They are confusing parents. When teachers stand up for their rights in respect of their salaries and conditions of service, I am with them 100%. When they jumble up issues, we part ways. At times I fail to understand them because they come across to me as seriously deficient in perspective.
The teaching sector is disastrously fragmented and hamstrung by a pathetic lack of cohesion. Always they shoot themselves in the foot. How many teachers unions are there in the country? I have lost count, frankly. They want money, which goes straight into the union's bank account. The employer is laughing at them convulsively! The teachers will never get what is due to them because of this fragmentation. –Martin Stobart
ED made people to stop dreaming
INCE November 17 2017, we were all hoping to see a big improvement. We were all dreaming big. Dreaming of buying nice clothes so that we look presentable, buying medium-class cars, running big businesses and working on big companies for better salaries.
Unfortunately, our dreams have been turned into nightmares by the President Emmerson Mnangagwa-led government. We are no longer sleeping, thinking of what tomorrow holds for us. The few clothes we have are now torn. The shoes we had got torn while we were marching, demonstrating for former President Robert Mugabe to step down.
Yes, Mugabe is gone, but what is the achievement so far? We have a new President who was in Mugabe administration for 37 years.
I don't know, maybe there can be a change. The questions are why Mnangagwa failed to confront Mugabe and tell him this type of administration was poor and uncalled for? Why Mnangagwa failed to disassociate himself from the government which dispersed families during Operation Murambatsvina in 2005, brutalised, kidnapped, raped and killed people in 2008 run-off election? Why?
OK, let bygones be bygones, so that means there is no accountability anymore. –Farai Chirongera
Youth must question gender, age dynamics in politics
CITIZEN inclusion in the processes of governance remains one of the key drivers of development and it is the ability of elected leaders to create an enabling environment for citizens to participate in elective and governance processes.
However, inasmuch as local and international legislative frameworks advocate for the promotion of democratic involvement of all citizens in the development matrix, the legislative frameworks have not been transformed from policy to action.
Gender and age-related discrimination have always been, unfortunately, visible in the political space in Zimbabwe, regionally and across the globe.
Young people and women have been victims of skewed systems that have made it difficult for them to take part in governance and contribute to electoral processes.
Zimbabwe will hold elections in the next 18 months, a process that shall result in the election of a leadership that will take responsibility of public affairs for the next five years.
It is very critical that at this momentous period, young people and women question the existing systems that pose a threat to their participation in the elective processes.
One of the major constitutional barriers for young people's participation in elective processes has been the age requirements to participation, where according to the Constitution, no one can be allowed to participate as a presidential candidate unless they are 40 years or above.
This constitutional obligation has moved democracy backwards considering how other nations have embraced young people's competence in leadership and the eligibility to contest and lead governments.
Political party structures have historically been used to elbow out young people and give them little chance to participate in the elective processes.
In Zimbabwe, major political parties, among them Zanu-PF and the MDC Alliance, have structured that are strategically discriminatory.
For instance, the political parties have the women, youth and the main wing, where the majority of the decisions are made in the main wing.
This technical elimination and neutralisation of young people, who ironically constitute more than half the population of Zimbabwe, is an area that needs redress and an opportunity for young people and women to challenge the current gender and age disparities towards electoral participation.
Gender and age should never be a barrier towards maximum citizen involvement in elective spaces, governance and accountability processes.
Source - NewsDay Zimbabwe
All articles and letters published on Bulawayo24 have been independently written by members of Bulawayo24's community. The views of users published on Bulawayo24 are therefore their own and do not necessarily represent the views of Bulawayo24. Bulawayo24 editors also reserve the right to edit or delete any and all comments received.