Opinion / Columnist
Who needs two VPs, anyway?
12 Sep 2021 at 07:59hrs |
Views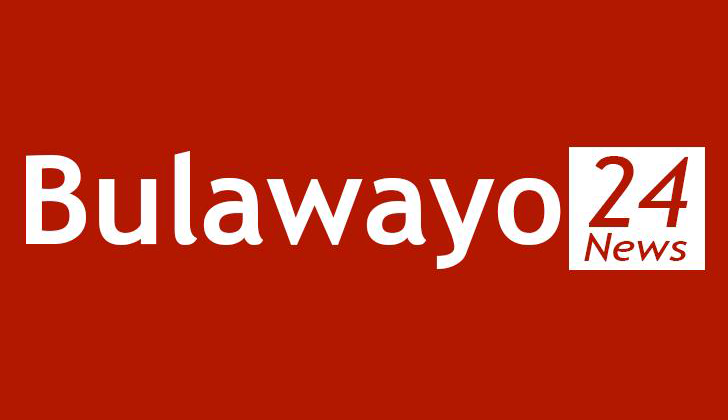 TODAY is six months and 11 days since former vice-president Kembo Mohadi resigned from his post following two weeks of juicy revelations of his bedroom commissions with two married women, one of who worked in his office.
He had been VP since December 2018 when President Emmerson Mnangagwa appointed him alongside Constantino Chiwenga following the July elections.
When Mohadi was busted for being an adulterous fornicator, he strongly — though hoarsely — denied the allegations.
Even as he was penning his resignation, he was still huffing the denial. In the gospel according to Mohadi, the ex-VP was resigning because of three things:
One, he wanted to "save the image of the government".
Two, he wanted to protect the interests of Zimbabwean citizens — whatever that would ever mean — following the "false" allegations by online media that scandalised him.
Finally, he wanted to use his sabbatical from office to prove that he was innocent.
He almost sounded like he would be back once he had done that!
One guesses he is still on his way with a scoop on how he was framed. The thing, though, is that he seems to have already lost the energy for his self-imposed assignment. And it also seems just about everyone is not caring a hoot if or not he will pitch the scoop and show
how innocent he is.
But it would always be futile and useless for Mohadi to try and persuade us that he is a clean guy.
Simply because, outside his shenanigans with young, married women, he has never been a clean dude.
Who doesn't remember his dirty fights with Tambudzani, his former wife, for instance?
All the three reasons he gave as excuses for his shameful—though unprecedented—resignation are as lame as they are weird.
To start with, it was never going to be clear how he was going to save the image of the government by dropping off the wagon.
Show me a single man in there who doesn't have his own sleazy things with women and I will show the way to heaven in turn.
But then, this is one government whose only image is a soiled image. How does removing a single weed from the mud make the mud clean? Still talking about images, how come Mohadi never thought about the image of his party, where he remains as second secretary of vice-president? If it was, indeed, true and honest that leaving government would play a role in laundering the image of the government, it must also be true that leaving Zanu-PF would launder or "preserve" the image of the party. Stepping down from government and remaining in the party is a confusing move.
Unless, of course, he was saying that the image of Zanu-PF didn't matter.
Zanu-PF will soon be holding its conference.
It remains to be seen if Mohadi will also resign at the annual ritual or still cling on to his post in the party.
But who cares what will happen at the conference?
What's of greater essence, though, is the position of second vice-president.
Who needs it?
There is nothing to show that Mohadi's departure has left a telling dent on the governance of this country.
It's business as usual—or, more precisely, unusual.
Put differently, just about nobody is missing Kembo or the position of second VP that he held.
If there are no disruptions in government when the second VP leaves office and it is not taken up by another, then you might just as well forget about this weirdly unique structure whereby a government has two vice-presidents.
Let's get it clear right from the start.
This two-VP gook has a historical and constitutional basis.
We started having two VPs in government after the 1987 Unity Accord. The accord, in essence, brought Zanu-PF and PF Zapu together and then called the new party Zanu-PF following five or so years of intense internal disturbances called Gukurahundi.
Then, they said bringing together the two parties was in the best interests of national unity as it would remove hostilities between Zanu-PF and PF Zapu and enable "everyone" to work together.
This way, one VP would come from the old Zanu-PF and the second one from the old PF Zapu.
Underneath that, there would also be tribal/regional balances in the composition of government agencies, but that has largely remained on paper, of course.
It was then sanitised as a constitutional provision.
The president can appoint "a maximum" of two VPs.
The old constitution and the new one that was adopted in 2013 didn't or don't say the president must appoint two VPs, which is a different thing altogether.
It means that government can still run with just one VP.
The problem, though, is that successive Zanu-PF governments have been proceeding as if it were obligatory to have two VPs all the time. But it's clear now that appointing two national VPs is a selfish strategy to serve disused Zanu-PF interests. The second VP has always come from what some people in there still believe to be the old Zapu.
That's also why Mohadi was made VP, having come from the "old Zapu", which Zanu-PF still believes is a reality today, strangely.
For it is not.
When the late Dumiso Dabengwa pulled out of Zanu-PF in 2008, he revived Zapu. That's on record.
So then, it would never make sense for Zanu-PF to think and fantasise that they are drawing the second VP from Zapu, when that party, whatever its present state, now technically exists as a different institution and Zanu-PF is not taking the VP from that formation.
Does this make sense?
Besides, conditions that justified having two VPs in government have now been removed.
When the constitution was amended back then to provide for two VPs in government, we were coming from a civil strife in southern Zimbabwe that had pretty like torn the country apart, mostly along political lines defined by Zapu and Zanu.
While bitterness over Gukurahundi still exists, there is no more evidence to show that having a second VP from southern Zimbabwe— the so-called Zapu—is the solution.
In fact, the solution would lie in setting up a truth commission, genuinely apologising and providing reparation to the affected people and their lineages.
In any case, it's no longer true that southern Zimbabwe is dominated by Zapu.
For all you care, Zapu is as dead as a cold turkey in a Christmas fridge now.
And that there is tension in Zimbabwe cannot be denied.
If you would still want to make the long haul, stop talking about a VP from southern Zimbabwe, or Zapu.
As it stands now, if you still wanted to insist on a second VP try thinking about that person coming from the opposition, not this imaginary Zapu.
But again, that's not necessarily the route to take. Zimbabwe doesn't need a second national VP, period.
If Zanu-PF is going to confine that arrangement to its backyard, no-one except them in the party will cry a single tear about it.
Who doesn't know how expensive it is to have two VPs?
They are accommodated in government offices, live in publiclyfunded houses, operate expensive motorcades and draw hefty allowances for themselves and their clans of entourages all the time they move around, doing virtually nothing.
And the law now provides that every former VP will be drawing a pension equal to that of a sitting VP.
Here is the thing.
It means that we now are having to be burdened with the salaries of three former VPs and one—two if there is a replacement for Mohadi— VP all at the same time, in addition to the remaining deputy.
The government has the duty to pay the pensions of Joyce Mujuru, Phelekezela Mphoko, Mohadi and Chiwenga.
Like already said, if they get in a new VP to take Mohadi's place, we would be paying salaries for a staggering five VPs concurrently.
And who does that in an economy that's as sick as ours?
If we can go for six months and more without a second VP and we are not missing anything, we must just as well forget about this clumsy set-up. There is one of two things that can be done.
Either change the constitution and do away with the second VP or just get into the mode of not appointing a second VP till everyone forgets we ever had a second VP in the first place.
-----
Tawanda Majoni is the national coordinator at Information for Development Trust (IDT) and can be contacted on tmajoni@idt.org.za
Source - the standard
All articles and letters published on Bulawayo24 have been independently written by members of Bulawayo24's community. The views of users published on Bulawayo24 are therefore their own and do not necessarily represent the views of Bulawayo24. Bulawayo24 editors also reserve the right to edit or delete any and all comments received.