Opinion / Columnist
ZANU PF bigwigs hiding behind a finger
15 Sep 2021 at 07:41hrs |
Views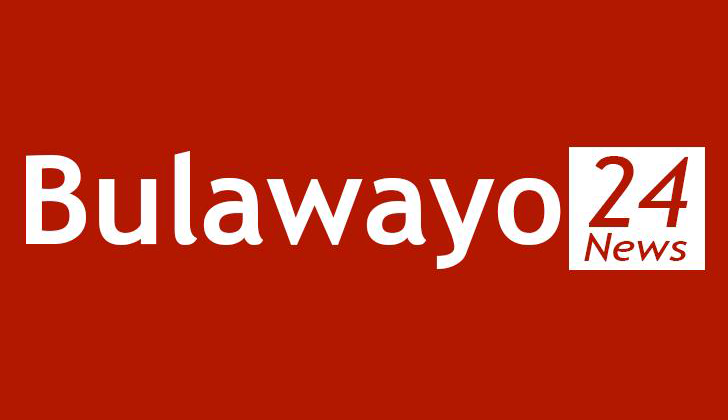 Whilst it has been the norm that political parties hold internal elections periodically in a bid to rejuvenate structures and remain up to date, the current and pending ZANU PF district and provincial restructuring exercise has brought in new political dimensions, jostling and name-dropping never seen before. The fissures which have been opened by bigwigs trying to hide away from an open election have led several neutral observers to want to probe what exactly the internal elections hold for the party as several articles have been thrown in the media fraternity with the aim of discrediting would be potential contenders.
Whilst this has been common with many elections, the most peculiar anomaly observed by the writer is the deliberate ploy by several sitting Chairpersons to try and hide away from the truth that ZANU PF is not individuals but a well-knit system that is deeply embedded in the people. The rise to fame by some chairpersons and personalities through the powerful and irresistible ZANU PF brand famously known as the second republic represented by HE Cde Emmerson Mnangagwa has resulted in some overrating their relevance in the ZANU PF political game thus fooling themselves into believing that they are now the system themselves. This is fundamentally wrong and misplaced as several of the chairpersons were voted into office simply because they were representing a formidable and deterrent brand (ED Mnangagwa) not to be equated to anyone regardless of their political stamina. In modern politics, politicians ought to honor the systems that put them into power and respect the people that represent those systems as these will always come back to haunt them if you abandon them. This phenomenon has been witnessed recently in various provinces and chief among them is Masvingo province.
It is quite disappointing that most of the chairpersons are yet to master the art of making sure you keep the system intact and endeavor to keep the status quo as such. President ED Mnangagwa seems to have mastered this art as he has made sure that all those that fought the battle with him were rewarded awesomely with key positions and portfolios in the current system and government. It is now very clear that the majority of the current ZANU PF chairpersons are no longer popular with the electorate and there is a strong belief that the extreme name-dropping and mudslinging involving HE Cde Emmerson Mnangagwa, Vice President Cde Constantine Chiwenga, Minister of State Security and ZANU PF National Secretary for Security, Cde Lovemore Matuke and several other key stakeholders and institutions such as ZACC seen so far suggest that there is a serious security threat in Zimbabwe. There are several questions that need to be asked from the articles seen by the writer and these articles include one by Zim Eye reading "Is Chadzamira's Team Bholato Faction Crumbling" dated 13 September 2021.
From the article, the writer has made the following key observations.
1. The under fire ZANU PF chairpersons have resorted to extreme name-dropping and mudslinging as an old trick for survival. The dragging in of HE Cde ED Mnangagwa and his Vice President Rtd General Constantine Chiwenga together with several key people such as politburo members and ministers as witnessed in Masvingo and Midlands province has been something the majority of ZANU PF members could not fathom. Cde Ezra Ruvai Chadzamira of Masvingo province has been topping on name dropping as it is now almost apparently clear to everyone that he is very divisive and seems to thrive on a divided presidium and one is left asking what immediate benefits he would obtain from such a disjoined presidium. After successfully devouring apart Masvingo province, it seems Chadzamira is teaming up with other likeminded colleagues from other provinces to try and create fissures in the sacred presidium in the same way he did to Masvingo Province. As once put by great philosophers, great leaders are progressive and would seek to progress up to actualization and ne would wonder why Chadzamira and his clique would want to cling on to the chairmanship of the province? What does these Cdes want to achieve in doing so?
2. The second issue observed by the writer is that it is quite clear that several of the sitting and current Chairpersons across ZANU PF Provinces are afraid of a free and fair district and provincial election and are doing everything they can to try and run away from the democratic path by wanting to block all potential challengers. In Masvingo province, anyone seen to be wanting to oppose Chadzamira is labelled as a sell out and given the tag VP Chiwenga's project. However, it is critical that we refer back to the system once touched on earlier on. If the same system and its people that catapulted the likes of Chadzamira to the chairmanship is no longer happy with him, who else should blame and why would you resort to childish name dropping since these are the very key people and system that was responsible for your rise? What have you done to force people to publicly denounce your chairmanship? If these people were once behind you, why are they now against you? Why is Chadzamira and his cronies dragging every influential member like politburo members and ministers? Did these chairpersons realize that stealing from the masses will not complete the puzzle if they are no longer Chairpersons? If these sitting provincial chairpersons across the country's ten provinces did good things to the people during their tenure, why are they afraid of being challenged by fresh candidates as this has been happening ever since ZANU PF's formation? Is it that they know very well that their political career will be in tatters if a free and fair credible district and provincial election is held? Go back to the battle ground and win elections if you are still very popular.
3. It is quite clear that some ZANU PF chairpersons have forgotten that the loyalty of a province is not enshrined in individuals but in the people of a province. In politics, leaders come and go and this is the reason why we had such stalwarts and kingpins in the late Cdes Shuvai Mahofa "Chikoforo" and Stan Mudhenge who were famously and solidly behind HE Cde ED Mnangagwa, they left but the system kept moving on. The notion that Chadzamira is the only one loyal to HE president Mnangagwa is therefore mere hallucination as the loyalty of the province lies with the system and the same system is the one which propped Chadzamira to the top. The same system wants him off their throne and he cries foul.
4. The fourth issue observed by the writer is the report emanating from meetings said to have been convened in Masvingo and the recent events of a Masvingo PEC meeting reported to have happened two days ago. In the Zim Eye article of 13 September 2021 titled "Is Chadzamira's Team Bholato faction crumbling", and I quote "party stalwarts held a secret meeting in Gutu District…" In a related article headlined "New Centre of power emerges in ZANU PF to push ED out" which the writer attributes to Team Bholato of Masvingo province due to its finer details, there are details reporting that the majority of the 26 legislators from Masvingo Province have teamed up against Chadzamira. In another report obtained by this publication from the recently held Masvingo PEC, impeccable evidence revealed that the PEC unanimously endorsed the exit and or imminent departure of Chadzamira as Masvingo provincial Chairperson in his presence.
It is reported that he was told point blank that they no longer supported his candidature for the Chairmanship for several reasons. Fundamental questions arise thereof:
If the majority of PEC members, Legislators, Central committee, politburo members and the people of Masvingo Province are no longer supporting Chadzamira, why then does he want to keep clinging on the chairmanship? Given this scenario, can Chadzamira alone and a very small clique which he sponsors be worthier than the entire province which is now against him? What has made Chadzamira and his other Chairpersons so unpopular amongst their people? One will be reminded of the popular "toitasei nevanhu veMasvingo clip" of the elderly ZANU PF cadres complaining that Chadzamira was destroying the party.
Finally, if the people have publicly said they no longer want some chairpersons as is the case with Chadzamira of Masvingo province, is president Mnangagwa going to protect the moribund Chairpersons and move against his trademark campaign signature that "The voice of the People is the voice of God?" Conclusively, if politics is a game of numbers and numbers why doesn't president ED Mnangagwa challenge his purported cronies like Chadzamira to try and call only a third of the PEC and PCC quorum to see if he surely has the people?
Source - Paul Ndou
All articles and letters published on Bulawayo24 have been independently written by members of Bulawayo24's community. The views of users published on Bulawayo24 are therefore their own and do not necessarily represent the views of Bulawayo24. Bulawayo24 editors also reserve the right to edit or delete any and all comments received.