Opinion / Columnist
Politicians caught in some 'situations'
19 Sep 2021 at 07:53hrs |
Views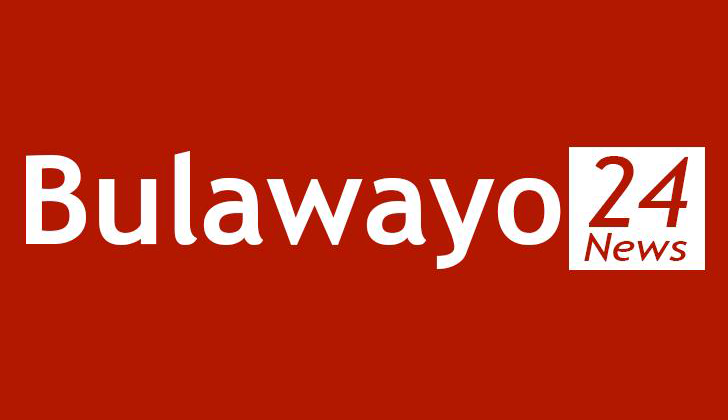 That the United States has changed dramatically in the last 20 years is no longer in dispute. What we know is that their world is upside down, what is, is not what should be, and what should be, is not.
There is more. There was what was called public morality and private morality. When a politician was caught red-handed, contradicting what was expected of him; he resigned in shame and disappeared into the sunset.
Today, public and private morality has coalesced and when one is caught red-handed, he pretends to be a "stalwart" and not only refuses to apologise, but goes on the attack.
Pete Buttigieg was mayor of South Bend City from 2012-2019. He won the first Democratic Party caucuses in Iowa, thus making him a serious presidential candidate. Buttigieg is now Transportation secretary in Joe Biden's administration. Last week we were privileged to an announcement and a photo of US Transport secretary.
"Chasten and I am beyond thankful; and delighted to welcome (our twin babies) Rose and Joseph to our family."
Buttigieg (a man) and Chasten Glezman (also a man) were married in 2018 and hired a surrogate mother to bear their twin children. In the picture, they are pretending to be mother and father, in some hospital bed.
They are highly regarded here as the coolest couple in the world. The announcement also appeared in the Washington Post.
Washington is overwhelmed by the news. Buttigieg received a special call from the secretary of the Interior. Now that is very important and also from the US president.
Anybody who may have negative thoughts about this situation would be wise not to express it. People, who have been foolish enough to express such thoughts have lost their jobs and can be driven into isolation and poverty.
This brings me to the weird world in which we are living.
California is the largest state and the wealthiest as well. "As California goes," so goes the idiom, "so goes the rest of the US." It is only a matter of time. Sex education begins in Grade 1, the main issue being that girls and boys do not have to be "boxed into a particular gender" when born.
Catholic Adoption Services has been placed on a "hostile list" by US Social Services. CAS insists on finding two gender parents for its adoptive children. Excluding people like Buttigieg is regarded as hate-mongering.
The textbook says that when mommy goes to the hospital, and a baby is born, the doctor just picks any gender he wants and slaps it on the child.
Therefore, there is a rise on gender dysphoria, a very rare disease inflamed by failure to accept the gender one is born in and wishing for another.
At the same time, while politicians subject ordinary citizens to these fantastic theories, it is a rare politician who sends his own children to a public school.
In fact, Jimmy Carter and Barack Obama sent their children to a very strict no-nonsense Quaker School in Washington, DC.
California governor Gavin Newsom is in a terrible pickle even as we speak. First, he placed the state under a complete lockdown due to Covid-19 pandemic. All schools were to resort to virtual learning until further notice. However, virtual learning has been found to be ineffective. Even while he spoke, he had exempted private schools from a complete lockdown; thus allowing them to use an alternative day attendance scheme.
His children were in a private school.
Similarly all restaurants were closed and travel restricted under the lockdown regulations. Anybody with any common sense will have realised that restaurants cannot keep their food fresh indefinitely and that sooner or later they must go bankrupt.
Newsom not only broke the travel ban many times, he did not wear a mask as he met some medical lobbyists out of town. There, Newsom met with David Cocoran, chief lobbyist for the California Medical Association. The exclusive restaurant, founded by California reclusive millionaire Thomas Keller at Yeoville, 70 miles out of Sacramento, was designed to keep away the poor. A meal costs US$850 per person.
"The message is to forget the pandemic, sit as close as you can, no face coverings, no face masks, no social distancing, this is the state medical association, they speak for the doctors and their chief lobbyists and the president are sitting shoulder to shoulder with the governor…forgetting the pandemic." A reporter wrote.
The story goes on. In Washington DC, President Joe Biden has made it mandatory for the military to compel servicemen to take vaccinations. The president, perhaps in a hurry, then extended the directive to all US companies with 100 or more employees.
But wait for this. This "directive" exempted Congressmen and their staffs.
Biden is shocked that almost half the US population has refused to be vaccinated. He does not want to be reminded that his vice-president Kamala Harris, refused vaccination when Donald Trump was president.
Biden is completely baffled as to why half the generality is suspicious of vaccinations. He himself campaigned against them as politically rushed.
He has exempted too many people, including Congress itself, but expects the generality to believe his sincerity in the matter.
Newsom is only the example par excellence of hypocritical politicians. He has been in one position or other for the last 30 years and he cannot see why Californians are angry with him.
As I write, 1.5 million Californians signed a petition for his recall, which he blames on Trump. He is completely unable to grasp the facts of life. If restaurant owners do not serve food, they will themselves soon starve as they go out of business. He cannot see that while his four children attend private school, parents want children out of the house so they can go to work. He cannot see that few, outside his circle can afford a U$850 meal, drive 70 miles out of town to eat it and drive back.
He blames Trump for Californians who have signed for his recall.
Source - The Standard
All articles and letters published on Bulawayo24 have been independently written by members of Bulawayo24's community. The views of users published on Bulawayo24 are therefore their own and do not necessarily represent the views of Bulawayo24. Bulawayo24 editors also reserve the right to edit or delete any and all comments received.