Opinion / Columnist
Is Brics becoming a fading giant?
20 Sep 2021 at 06:13hrs |
Views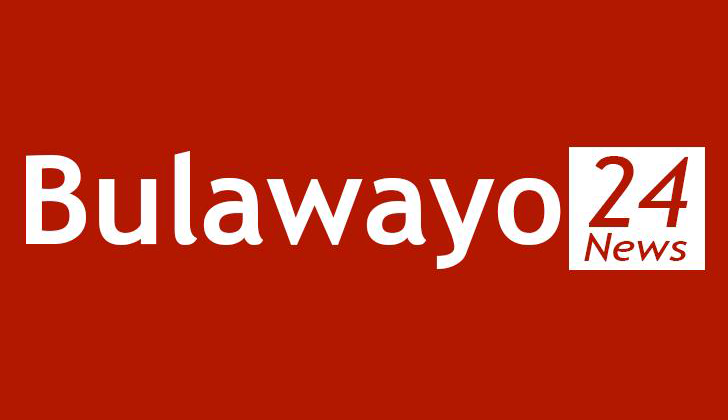 IT was 13 years ago when the world, mainly developing countries, celebrated the birth of what would be known as Brics — a group of five major emerging economies: Brazil, Russia, India, China, and South Africa. Its annual summits have always attracted global attention because the rise of Brics was expected to be a global game-changer in the field of international and diplomatic relations.
However, no one would have guessed that its 13th summit, held virtually on September 9 this year, would slide unnoticed for such a promising giant.
At its inception, there were four countries before South Africa was inducted in the group.
Part of the Brics objectives was to improve the global economic situation and reform financial institutions, and how the five countries could better co-operate for their benefit and those of emerging and developing countries.
The pomp and optimism were driven by several factors and expectations.
Brics was formed at a time when the global south was tired of prescriptive and exploitative economic policies by the World Bank and International Monetary Fund.
The year 2009, when Brics came to life, was a rough year as Western economies were undergoing a major global recession with most countries having recoiled into their corners trying to restrategies their recovery.
It was during that time when the economies of Brazil, Russia, India and China were on the peak and each of their moves then had a globally resounding economic and political impact.
They, indeed, used that moment to continue building their economies while Western economies were working on their recovery and they, indeed, made some inroads.
It was also nine years since the Millennium Development Goals were adopted and developing countries were growing increasingly discontent over their ability to meet the eight goals vis-à-vis the restrictive funding conditions by international finance institutions.
They were on the hunt for an alternative or a counter to existing global governance institutions which were largely driven by Western interests.
Therefore, the Brics and its plans to establish a bank were seen as a positive move to counterbalance the dominance by these financial institutions.
The objectives of the New Development Bank (NDB), formed later in 2014, resonated with the aspirations of developing countries who had endured decades of prescriptive and restrictive loans by the World Bank and IMF.
The NDB aims to contribute to the development plans established nationally through projects that are socially, environmentally and economically sustainable.
For the first time, there is a global bank that provides financial loans without imposing conditions and respects national plans.
That brought a renewed feeling among developing countries which felt their voices which were never heard in deciding and designing their development plans by World Bank and IMF would finally be heard.
The NDB also seeks to promote infrastructure and sustainable development projects with a significant development impact in member countries; to establish an extensive network of global partnerships with other multilateral development institutions and national development banks; and to build a balanced project portfolio giving proper respect to their geographic location, financing requirements and other factors.
It was for these and other reasons that developing countries strongly believed that the Brics and its bank had their interests at heart compared to the international financial institutions.
There was also expectation that the bloc would influence the redefinition of global governance culture and offer the global south an alternative escape.
More than a decade of existence, some are beginning to wonder if Brics is beginning to fizzle out or gradually phasing out of relevance.
Part of the criticism is what Western economists describe as ongoing failure to develop substantive policies through its annual summits.
Most of its end of summit communiques are full of statements renewing the group's "pledge of co-operation".
In addition, while the NDB has different policies from those of World Bank and IMF, it is yet to be seen exerting pressure to influence the establishment of a new international financial order.
Brics has the numbers and the financial and political muscle to influence major global policy changes but there has not been much in the last 13 years.
More than one-third of the world's population resides in Brics countries and they have among the largest economies in the world and their regions.
This makes them politically powerful at regional and global levels and yet they have not used that muscle to advance the interests of developing countries. Some argue that other than that most of these countries were united by the growth of their economies during the same time, there is nothing much binding them despite spiting the West during one of its worst recessions in 2009.
Tensions between India and China and competition for supremacy puts the bloc at risk of falling apart.
In addition, Jair Bolsonaro, the President of Brazil has been throwing jabs at China while taking a passive role in Brics affairs. Some of its member States have preferred engaging bilaterally instead of via the bloc. Nonetheless, Brics remains relevant, despite the challenges it faces today.
Source - NewsDay Zimbabwe
All articles and letters published on Bulawayo24 have been independently written by members of Bulawayo24's community. The views of users published on Bulawayo24 are therefore their own and do not necessarily represent the views of Bulawayo24. Bulawayo24 editors also reserve the right to edit or delete any and all comments received.