Opinion / Columnist
When it comes to Zimbabwe's 41 years and counting of rigged elections - it takes three to tango
24 Sep 2021 at 09:06hrs |
Views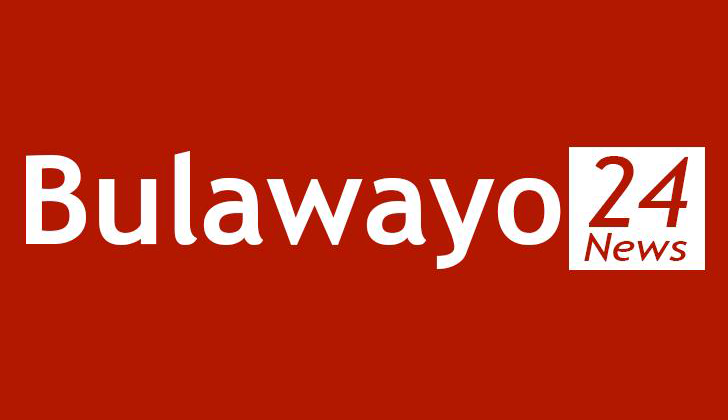 When it comes to Zimbabwe's rigged elections - it takes three to tango. The ruling party Zanu PF, the MDC opposition and the ordinary Zimbabweans have all played a part in historic fact that Zimbabwe has never ever held free, fair and credible elections. Never ever, so far!
"One man, one vote!" was the blacks' rallying call in the fight to end white colonial oppression and exploitation.
Every black Rhodesian, as the country was called then, understood why they needed a vote; blacks were third class citizens whose economic and social needs were considered last after those of the first and second class citizens. As third class citizens, blacks had no political rights, notably no vote and thus no meaningful say in the governance of the country.
The blacks were the native of Rhodesia, not the white colonialists; this was the blacks' ancestral land. How can they then be denying a meaningful say in the governance of their own ancestral land!
"One man, one vote!" was notion that was both simple and logical it is no surprise that it was universally embraced by all blacks in Zimbabwe and, indeed, all blacks in Africa.
"Seek ye first the political kingdom and all else will follow." said one of Africa's most illustrious Black Nationalist and philosopher, Dr Kwame Nkrumah, Ghana's first President.
It is now 41 years after Zimbabwe gained her independence, marking the end of white colonial rule, and yet the country is yet to hold its first free, fair and credible elections. After 41 years, "One man, one vote!" and the right to having a meaningful say in the governance of the country still remains an aspiration. Why?
By the time Zimbabwe held her first elections where blacks were allowed to vote, Robert Mugabe and his fellow Zanu PF nationalists, had already decided they wanted independent Zimbabwe to be a one-party, Zanu PF, state. Zanu PF's campaign message in the 1980 elections was that if the party did not win the elections, the bush war would continue.
Of course, the people voted to end the war. And, of course, that was the very antithesis of a free, fair and credible elections and a meaningful say in the governance of the country.
Mugabe launched the 1983 to 1987 Gukurahundi massacre whose primary purpose was to force the late Dr Joshua Nkomo and his PF Zapu party to join Zanu PF and thus setting the stage for the imposing of the de facto one-party dictatorship. On paper, the country was a multi-party democracy and so Zanu PF was obliged to hold regular elections, which the party rigged and won.
The 2008 elections have become a land make elections in that Zanu PF had to resort to blatant cheating and wanton violence, the worst the country had ever seen, to retain power.
"What was won by the gun cannot be undone by the ballot!" thundered Robert Mugabe, as the war veterans, the party militia and the thousands of Army, Police and CIO personal behind the wanton violence ran amok.
Robert Mugabe and now Emmerson Mnangagwa and his Zanu PF cronies have always viewed Zimbabwe as their country by conquest and they and they alone have the divine right to govern the country as they see fit. They could therefore never uphold "One man, one vote!" and its sanctimonious and uncompromising demand for "meaningful say" because it conflicted with their cherished goal of one-party state and no regime change!
By the late 1990s, it was clear to most Zimbabweans that as long as Zanu PF continues to enjoy the carte blanche dictatorial powers to rig elections, they, the ordinary people, will never have a meaningful say in the governance of the country. The national consensus was that the nation needed to implement democratic changes to stop Zanu PF rigging elections. The nation needed to restore "One man, one vote!"
Morgan Tsvangirai and his friends launched their political party in 1999 to ride on the popular demand for democratic change and it was no surprised they called the party Movement for Democratic Change (MDC). The people of Zimbabwe have risked life and limb to elect MDC leaders into power on the understanding the party will deliver democratic change.
After 22 years, 5 of which in the 2008 to 2013 Government of National Unity (GNU), MDC has failed to implement even one token democratic change. Mugabe bribed Tsvangirai and company to forget the reforms during the GNU, when the country had its best chance ever to dismantle the Zanu PF dictatorship.
Ever since the 2008 to 2013 GNU MDC debacle and sell-out, the party has all but abandoned all hope of implementing any democratic reforms and deliver the long awaited "One man, one vote!" Chamisa and company cannot call for the implementation of democratic reforms without having to answer why they failed to implement even one reform when they had the golden chance to do so during the GNU.
Ever since the GNU Nelson Chamisa and his MDC friends have participated in flawed and illegal elections, knowing fully well that Zanu PF was rigging the elections, for the sake of the few gravy train seats Zanu PF was giving away to entice the opposition to participate. By participating the opposition is giving credibility to the flawed process and, by extension, give vote rigging Zanu PF legitimacy.
The people themselves have been their own worst enemy in that they have never taken the trouble to understand what it would take to guarantee "One man, one vote!" Ever since the national consensus on the need for democratic change; the people have repeated the MDC slogans calling for change without ever what the changes are much less how they would be implemented.
Of course, if the people knew what the democratic changes were, etc. then they would know the GNU was a golden opportunity to end the Zanu PF dictatorship and thus comprehend the full import of MDC's betrayal. They would also understand the sheer folly of participating in these flawed elections to give Zanu PF legitimacy.
As it is, the people have, at best, inkling the 2023 elections are not going to be free, fair and credible and still they are as keen as mustard to participate. They have bought into Nelson Chamisa and MDC A lie that the opposition has devised Winning In Rigged Elections (WIRE) strategies. All attempts to show these WIRE strategies are nothing but recycled arguments that have been tried and failed, have been dismissed with impatience and even hostility!
"All you ever talk about is rigged elections and the need to implement reforms! Talk about something different!" If I have heard that said once, I have heard it said a hundred thousand times!
An illustrative example straight out of children story of the buffoon who would not clean his ears. When he was stone-deaf and still he insisted there must be another cause and not ear wax although he had by then a mushroom stock sticking out of each ear like a tortoise emerging out of its shell!
You cannot have free, fair and credible elections, "One man, one vote!" and meaningful say in the governance of the country and still allow Zanu PF carte blanche dictatorial powers to rig the elections. The children's story buffoon will never hear a sound as long as the tortoise wax dwell in his ears.
Free elections go with good governance as rigged elections go with bad governance and the two concepts are mutual exclusive!
Zimbabwe had failed to hold free, fair and credible elections because all the three key players in Zimbabwe politics; the ruling party Zanu PF, opposition MDC and the ordinary Zimbabweans themselves; have, disregarded "One man, one vote!" for selfish reason or have failed to fulfil its demands. All three have been found wanting for Zimbabwe to be a healthy and functioning democracy able to hold free, fair and credible elections.
From 1980 to 2008, Zimbabwe is de facto one party dictatorship. From 2013 to present it is still a de facto one party dictatorship masquerading as a multi-party democracy thanks to the opposition whose participation in flawed elections is giving the dictatorship democratic legitimacy. Both Zanu PF and MDC are benefiting from this marriage of convenience.
It is for the ordinary Zimbabweans to open their eyes, remove the tortoise wax out of their ears and learn what "One man, one vote!" means and what it will take to become a reality in Zimbabwe. Free elections, democracy and good governance demand an informed and diligent electorate not a naive and gullible one particularly when it was has to dismantle a ruthless autocracy like this Zanu PF dictatorship.
Source - zimbabwelight.blogspot.com
All articles and letters published on Bulawayo24 have been independently written by members of Bulawayo24's community. The views of users published on Bulawayo24 are therefore their own and do not necessarily represent the views of Bulawayo24. Bulawayo24 editors also reserve the right to edit or delete any and all comments received.