Opinion / Columnist
Inkotha sihlangu, uMqeqenshi uMthuli Ncube uthi uMnangagwa yiNkosi yakhe!
01 Oct 2021 at 19:04hrs |
Views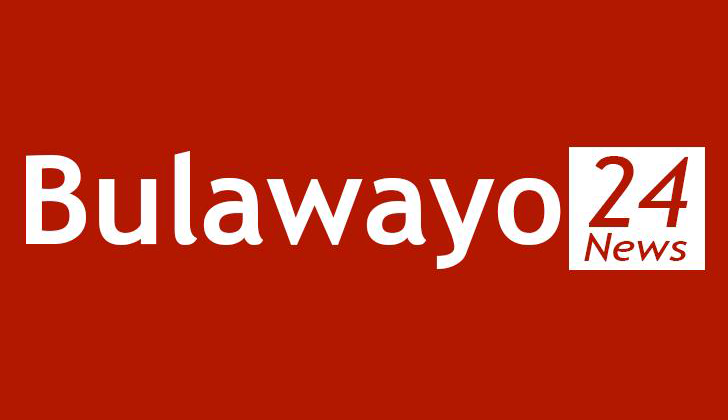 I have always thought bootlicking is done by people with little or without education at all. To see a professor who has served in highest international institutions such as London School of Economic and the Africa Bank it's sad and defeating to those of us who value the power of education. Mthuli Ncube utters the abomination without considering the poverty, hunger, and destitution we experience in this country under the second dispensation: It is insensitive to those who perished: murdered cold-blood, public lynching, raped women, the bayonetted to death pregnant women, shallow graves, graves in disused mineshafts. Mnangagwa is the mastermind of these atrocities. Is Mthuli Ncube saying LSE boss was not good, Africa Bank boss was not good; but Mnangagwa is the best!!!! This statements comes from a professor of mathematics, banking, and finance. I give up!
This is from G'n'P Mine run by Mudha using his nephew Energy Dha Ncube. Such callous things happening& when sanctions are put people complain. They are addicted to gold. I challenge the ZRP to investigate& arrest these people. We must be able to protect the innocent. pic.twitter.com/jnoqgTA2Cd

— Hon. Temba P. Mliswa (@TembaMliswa) October 1, 2021
please send this video to Mthuli Ncube with greetings from the second republic!
Just yesterday we saw a man on social media who was severely beaten by the ZRP police. The UN is sending a delegation to Zimbabwe on a fact-finding mission about the atrocities this Mnangagwa government is committing daily. Professor Mthuli Ncube does not know that or has not seen this picture of a criminally beaten man on social media today? Has Mthuli Ncube considered the poverty and hunger ravaging citizens in all rural areas. A woman crushed from the tree collecting wild fruits to eat because of poverty at home; it is also another incident that passes by an educated professor Ncube without much recognition whatsoever, a wholly insensitive man no less.
What about thousands of girl-children eking out a living in the red lights? Does professor Mthuli Ncube know this fact, or Mthuli Ncube does not care if his own children are safe and sound in the comforts of Swiss towns and cities: served with bacon and Swiss cheese every day. In two and half years in office as Finance Minister Mthuli Ncube has been living large at the best hotels one can think of. he has gobbled USD 220,000, almost a quarter of a million United States dollars. The government is embarrassed about this revelation, for this reason the journalist who wrote about it could face punishment like the fate of Hopewell Chinono.
It is not the first time a civil servant has abused the taxpayer's money staying lavishly in top range hotels using the money the government does not have. Mpoko, during his time as Vice President he lived large in Hotel Sheraton using the money we do not have. This is just how reckless and inconsiderate our civil servants are to its citizens. It would appear those in the government serve themselves first before they can serve the nation. The journalist who got the story factually has been forced to apologise for fear of abduction, Zanu PF knows how to eliminate dissenting voices and citizens know their limitations about the truth. When you live in Zimbabwe, do not tell the truth otherwise you will be abducted and disappear forever.
The journalist feared what could happen to him; we know what happened to Hopewell Chinono when he told the truth about money laundering in Mnangagwa's yard. When he exposed the new dispensation, he was incarcerated for 40 days and 40 nights. To be forced to apologise is just another thing: the truth remains, our government is busy serving itself it is sending billions of dollars to foreign banks and does not give a f*ck about us citizens.
It is becoming difficult to appreciate the academic and professional advantages of Mthuli Ncube as finance minister, supposedly well-educated in one of the best universities in the world. He is known for ruthlessly going for remittances from Western Union and other money service companies to boost his treasury. Mthuli Ncube is aware of the 95% unemployment in the country but will go for 2% from the unemployed painfully supported by relatives working in squalid conditions wherever, world-wide. Mthuli Ncube, just like Giedion Gono do not even possess a jot of conscience.
This mantra "Zimbabwe is open for business" is a void, a zero sum never meant to benefit the indigenous but the citizens of Chinese origin. How many villagers face eviction from their ancestral lands by the Chinese as we speak today? What is the "best boss" Mnangagwa doing about it tangibly? We have not heard a word from the educated professor condemning or slenderly commenting about the actions contrary to Zimbabwean values and traditions. Does he care about clandestine business deals with the Chinese to benefit the pockets of the few up there? Mthuli Ncube knows too well that there is no money entering the treasury from the flimsy deals' the ministers and prominent businessmen are doing at the glare and with the knowledge of their president.
The likes of professor Mthuli Ncube are termed in German: "FACH IDIOTEN" for many reasons: If you execute your public job without any conscience and empathy for the people you purport to serve, you must be a qualified idiot. There is nothing on the ground so far since the so-called second dispensation; since the "coup but not a coup" took over, that shows economic progress: Mthuli Ncube is force-feeding us to say there is progress done. Where does this overly praise-singing of Mnangagwa come from, educated professor?
It is painful still to hear a whole MAN coming from the region of Matabeleland to overlook atrocities perpetrated by his "best boss": is he saying it is his stomach and those of his next kith and kin first before any historical considerations could be made? How does Ncube feel to be a servant of a known murderer of thousands of his ethnic group: Mnangagwa? Can he tell us he can sleep peacefully without questions about the man he calls his" best boss"? How does his family come to terms with a husband and father, openly in admiration of a perpetrator of 20th century genocide? Mnangagwa continued killing maiming even those from the region of Mashonaland. Where is our son Itai Dzamara? Tell us where he is buried?
The very Finance Minister is giving qualifies teachers' paltry salaries that do not provide households a decent living. Mthuli Ncube cannot live on the salaries he pays to decent men and women who dedicate their lives for the service of the general populace, teachers, nurses, doctors, civil servants in public offices even police and the army. There are crimes committed by those security sector because the salaries they take home do not add up. It will be one day those weapons they are collecting and hiding them for criminal purposes will be a game changer. Does Mthuli realize the danger of starving soldiers; they are so thin; I should be excused if I say they suffer chronic malnutrition: but Mthuli Ncube manages to squander a quarter of a million US dollars in posh hotels, denies it loosely, forces whoever said it must apologise. I fear Chikurubi too.
Mthuli Ncube is blinded by the little power he has under Mnangagwa, curiously does not realize that the winds of change are blowing across southern Africa. He says: "Riding on improved ease of doing business and enhanced fiscal and monetary support measures, the Second Republic is registering an increasing momentum in key productive sector output. The engagement and re-engagement drive is also paying dividend in terms of economic diplomacy gains as more foreign investors are warming up to Zimbabwe's opportunities."
Well said jargon; but we do not see these changes on the ground Mthuli Ncube is talking about. Zimbabwean government is serving the few and not the general populace. I can tell you one thing dear Finance Minister, kuchaita hondo yerusununguko muno mu Nyika yeku Zimbabwe. Mark my word Ncube; you will not be spared from the hot anger of those children languishing in the streets of towns and cities; they are as poor as church mice. Nothing to eat, nowhere to sleep. You are busy praising Mnangagwa for failing the valuable niche, the street children of this great country. Life cannot go on like this. Enough is enough.
I say kudos to our Bulawayo citizens who are vigilant when it comes to Matabeleland: insults coming from Ndebele people of the moulds of Mthuli Ncube: they disregard the murderers: are supping with the genocide perpetrators as if they killed cockroaches' mice and ants. You were quick to denounce Mthuli Ncube for uttering an abomination: thank you. Can he be so blind as to disregard multiple lives lost for decades under such excruciation circumstances because you want to please your boss? One day, you will be discarded and demoted just like Cain Mathema who has been demoted silently following the footsteps of Kembo Mohadi. There should never be any respect given to the likes of Mthuli Ncube, Cain Mathema and Kembo Mohadi.
Source - Nomazulu Thata
All articles and letters published on Bulawayo24 have been independently written by members of Bulawayo24's community. The views of users published on Bulawayo24 are therefore their own and do not necessarily represent the views of Bulawayo24. Bulawayo24 editors also reserve the right to edit or delete any and all comments received.