Opinion / Columnist
When the police officer is actually a thug
03 Oct 2021 at 07:10hrs |
Views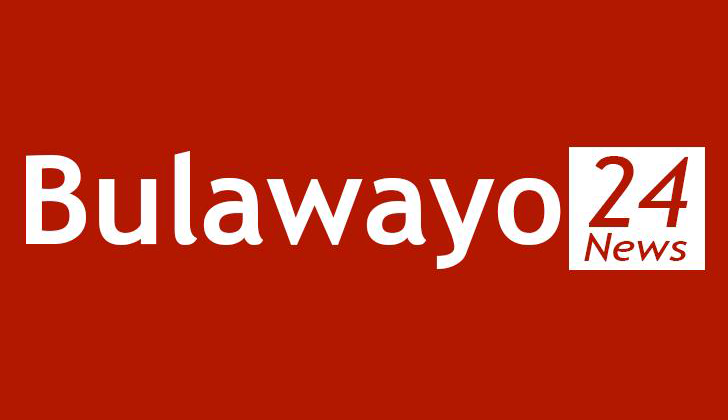 CRISES bring out the best or worst in people.
Well, for Britain, the current fuel shortages have brought out the bad and nasty side of a people that we are told are supposedly more civilised than Bishop Lazi and his kinsmen in this part of the world.
For the past two weeks, we have been treated to the apocalyptic spectacle of Britons brawling at petrol stations just to get a chance to fuel their vehicles.
At a fuel queue in south-east London on Monday, it got so bad and heated that a motorist had to pull out a knife to confront a queue jumper. Kikikiki.
If English philosopher Thomas Hobbes was alive, he obviously would have felt that the madness afflicting his countrymen today vindicates his theoretical premise that human beings are naturally motivated by selfish and parochial interests.
As the crisis continues to fester, it has spawned those special species that feed on chaos — hoarders.
Panic buying has also set in, while the black market is enjoying its time in the sun.
It has been thoroughly inconveniencing for folks on this proud island.
Last week, doctors and teachers had to work from home, while several non-league football matches were cancelled.
But it has been especially hard on our fellow Zimbabweans in the UK, who, until the last couple of weeks, thought such a crisis unimaginable in the "civilised" world. Kikikiki.
Shame!
Oiling misery
Scenes such as the ones being witnessed in England are the reason powerful nations would do everything and anything — absolutely everything and anything — to get their hands on oil, whatever the cost.
Since its discovery in the 19th century and subsequent commercialisation in the 20th century, it has become the lifeblood of global economic activity.
But the greedy want it all to themselves.
This explains why oil has brought prosperity to the West but misery to the Middle East.
The commodity has essentially become a curse for Arab and Latin American countries blessed with the resource.
Iraq, Iran, Syria, Venezuela and lately Libya have been some of the countries that have paid a humongous price for their oil.
If they are not being bombed, they are being strangled through heinous sanctions.
The US in particular would go to extraordinary lengths to ensure that it does not go through the unpleasant experience of its fuel pumps running dry as they did in 1979 owing to the Iranian Revolution.
When Iraq invaded Kuwait — another oil producer — in August 1990, causing a bump in prices, it was met with the most ferocious and punitive attacks by the US.
After the blitzkrieg, which also destroyed public infrastructure, sanctions followed for Saddam Hussein, whose rise ironically had been engineered by the meddlesome CIA.
The Bishop always tells gullible folks that they must perish the thought that the US is the messianic global police officer that is interested in rescuing mankind and womankind.
Far from it!
The police officer is actually a thug.
Like most countries, the US' preoccupation is securing and furthering its vaulting interests.
Following the campaign in Iraq, which brought the country to its knees, Brigadier-General William Looney of the US airforce, who was responsible for the bombings, was quoted saying: "They know we own their country . . . we dictate the way they live and talk. And that's what's great about America right now. It's a good thing, especially when there is a lot of oil out there we need."
What makes the US particularly schizophrenic is a 2001 report co-sponsored by the US Council on Foreign Relations and the Baker Institute of Public Policy, which indicated that possible global fuel shortages had the potential to reduce it to the same state as a poor developing country.
Arguably no one has quite suffered for their oil as Iraq.
After the sanctions were imposed, the US and its allies made everything possible to deny its people even basic necessities such as food, medicines and critical equipment such as X-ray machines ostensibly because they could be used to manufacture weapons.
Many people needlessly died as a result.
In fact, close to one million people, of which half were children, perished.
A study by the United Nations Children's Fund (Unicef) found that between 1991 and 1998, there were 500 000 deaths above the anticipated rate among Iraqi children under five years of age.
Some of the senior UN officials who had a front-row seat to this insidiously engineered genocide began to resign after being traumatised by the horrors in Baghdad.
Denis Halliday, who was the UN co-ordinator of humanitarian relief, tendered his resignation in 1998 after protesting that "the policy of economic sanctions is totally bankrupt".
Two years later, his successor, Hans Von Sponeck, also resigned after more than 30 years with the UN, and so, too, did Jutta Burghardt, who was head of the World Food Programme in Iraq.
Bishop Lazi, however, wants you to remember this critical lesson: Even after Iraq had met extremely onerous conditions to have the sanctions lifted, which included dismantling its ballistic and chemical weapons capabilities, the sanctions still remained in force.
Commenting on the deleterious impact of the sanctions and their heavy toll on human lives, UK Professor Eric Herring of Bristol University could not have put it any better.
"Those policymakers who backed the sanctions cannot say that they did not know what was going to happen," he was quoted by Australian journalist and author John Pilger as saying, adding: "Whatever the political purpose, it was a conscious and callous choice to deny an entire society the means to survive."
The Bishop would want to repeat this again: Sanctions or any other coercive measures taken by the Americans, or any other country for that matter, are to further their national interest, and not to pursue democracy, human rights or any such nonsense.
Just recently, on August 28, the US military killed 10 people in Afghanistan, of which seven were children.
It was an extrajudicial and extraterritorial strike, which was patently against international law. The US military initially called it a "righteous strike".
There wasn't any international condemnation, including from our beloved UN, on such a clearly criminal act.
Interestingly, last year, the US also imposed sanctions on senior officials of the
International Criminal Court for trying to investigate the US army for war crimes in Afghanistan.
The Bishop gets apoplectic each time fellow Zimbabweans want to justify sanctions that have been imposed on Harare.
In a recent interview, Nelson Chamisa — leader of one of the MDC variants — intimated that the more than 20-year-old embargo was justified.
"Of course there are sanctions, invited by Zanu-PF on account of their delinquent and truant behaviour.
"When you terrorise your citizens and you want to have relations with your neighbour, they will tell you that we won't have any relations with you."
We now know, courtesy of Julian Assange's Wikileaks, that this is the same chap who in January 2009, just when the MDC was negotiating with Zanu-PF to form an Inclusive Government, confided in the then US Ambassador to Zimbabwe, James MacGee, that the solution to the country's political problems could be solved if the US military intervenes to
remove Zanu-PF, indicts the ruling party's leadership and sanctions the Reserve Bank of Zimbabwe.
If this is not treasonous, nothing else is.
Phew!!!
And this is the guy that is contesting for the top job in the land.
ED was right when he said on June 12: "Let us all remain astute and vigilant, aware of the asymmetrical tactics of the opposition, in particular the MDC Alliance, whose character resembles that of a terrorist organisation.
"The MDC Alliance has nothing democratic about it. It is anti-constitution, anti-development and anti-people, but pro-violence and destruction."
It is, therefore, not surprising that as the UN Special Rapporteur on unilateral coercive measures and human rights, Alena Douhan, prepares to come to Zimbabwe in the coming weeks to investigate the impact of sanctions on Harare, she has come under withering attacks from the same vile quarters.
Zimbabwe is now charting a new path and will soon overcome against all odds.
For those rich countries that abuse their power by exploiting the poor, God has a message for them.
Now listen, you rich people, weep and wail because of the misery that is coming on you. Your wealth has rotted, and moths have eaten your clothes. Your gold and silver are corroded.
Their corrosion will testify against you and eat your flesh like fire. You have hoarded wealth in the last days. Look! The wages you failed to pay the workers who mowed your fields are crying out against you.
The cries of the harvesters have reached the ears of the Lord Almighty. You have lived on earth in luxury and self-indulgence. You have fattened yourselves in the day of slaughter. You have condemned and murdered the innocent one, who was not opposing you." (James 5:1-6).
Bishop out!
Source - The Sunday Mail
All articles and letters published on Bulawayo24 have been independently written by members of Bulawayo24's community. The views of users published on Bulawayo24 are therefore their own and do not necessarily represent the views of Bulawayo24. Bulawayo24 editors also reserve the right to edit or delete any and all comments received.