Opinion / Columnist
Makomborero is our national Hero: We demand his release immediately! These Thugs must Free Mako now!
03 Oct 2021 at 13:30hrs |
Views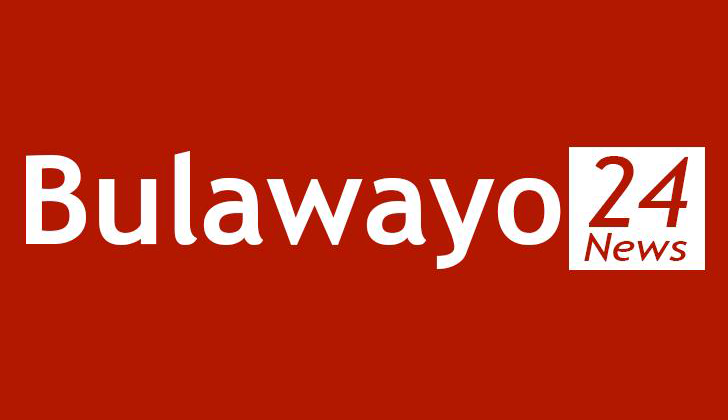 We demand I repeat once more, we demand the release of Makomborero Haruzivishe now at best yesterday. We cannot be silent when our children languish in Zanu notorious prisons for no apparent reasons either than the fact that He Makomborero has proclaimed to be our voice in the opposition. Rightfully so, this young man is rotting in prison for our sake, so that me and you are free from black oppression.
His presence at the Chikurubi prison is a revelation who is who in the scheme of things: Makomborero shines out and embodies those aspirations of freedom in our lifetime to us all those who want genuine freedom. We want to salute him while he lived in that Chikurubi cell, a notorious cell, and he must know what we think about him, just in case Zanu government eliminates him. Where is Itai Dzamara? Haruzivishe must die knowing that his imprisonment is not in vain: Mako is our hero of the moment. He must die in the hands of the enemy Zanu glass clear knowledge that his contribution will be valued for generations to come.
Reading from his biography Mako has refused to be compromised by the Zanu government. We are watching them how they treat citizens with dissenting voices; reduced to be Zombies that follow the money instead of values and principles upon which the Zimbabwe's revolution was born. Makuomborero's imprisonment is not a coincidence, but signs of the singing drum telling us what is about to happen and is about to burst for us to rejoice. Mako, what you are enduring is an experience like no other. I personally fear to be where you are right now. Your position is for those selected by the universe that will give strength in abundance to endure it.
Dear Mako: your letter was well received by all at home and in the Diaspora. What we can tell you is that the winds of change are blowing across southern Africa. Zimbabwe will not be spared in this it does not matter how Zanu wishes, they are on the wrong side of the people, Zanu is now the white regime of Ian Douglas Smith to be fought with all our might: Zambia, our neighbour gave us a glimpse of what it takes to free the people from black bondage and criminality and callusy of a section of people against the majority. As we speak, eSwatini is in flames, South Africa is in flames: Zambia has eloquently demonstrated to all in Africa that what could be impossible is possible! Mark my words mwana wangu.
"WE MUST tattoo it in our hearts that 'I have the power, you have the power, and together we can make the change because people's power is stronger than the individuals in power', writes activist Haruzivishe from his cell at Harare Remand Prison in Zimbabwe. This sounds like a letter Nelson Mandela wrote at his prison cell in Robin Island before he saw freedom. Personally, it pains me to realize that our children must endure what we fought for 40 years ago in Zambia and elsewhere in the 1970s. It is African politics that goes round in tandem without end. When our colonisers tell us that we do not know what we want as Africans, we do feel insulted forgetting our attitudes towards them that is so confused. Mnangagwa at 80 years is subjecting a grandchild of 35 years to conditions unimaginable by common sense because he openly said he does not agree with his politics.
Not so long ago you were subjected to straggling in your sleep there in prison. Mnangagwa can take away your freedom but NOT you're your political conviction. HE eliminated Itai Dzamara but not his yearning for a free Zimbabwe. You are a strong man, Makomborero. You are a courageous man: remember that Mnangagwa is a coward and his actions have been those of a coward. Remain on course dear son. You have not been forgotten civilized nations are waking up to your cries in Chikurubi prison: the UN envoy is coming to take Zanu government head-on about the atrocities Zanu is committing towards its people. You are text-book example of the many in your position.
In Makuomborero's words: "This solidifies in me the art of endurance. Yes, ENDURANCE is the word. I knew the word but never had the opportunity to really "feel" it, "touch" it, but was forced by circumstances imposed on me by Emmerson Mnangagwa's dictatorship to live it. Indeed, I'm living it, and I'm not so blind to military state capture to believe that it will end any time soon, as the subsequent capture of the justice system can prolong the seven months, I have endured to seven years through more unjust convictions, but to me it doesn't matter anymore. I will endure it to the very end."
I REMAIN IN CHARGE: Makomborero Haruzivishe
Makomborero Haruzivishe ("Mako") is a people's rights activist in Zimbabwe. He was arrested on 17 February 2021.
On 31 March he was convicted of "inciting public violence and resisting a peace officer". The State's case against him was that on 5 February 2020 Haruzivishe "blew a whistle to alert protesters to pounce on police during a protest".
On 6 April 2021, magistrate Judith Taruvinga sentenced him to 24 months in prison with 10 months suspended. The prosecutor, Moses Mapanga, had argued for this unjustifiable custodial sentence.
Haruzivishe's lawyers, Kossam Ncube and Obey Shava, of Zimbabwe Lawyer for Human rights, appealed against the conviction. On 3 May, Justice Webster Chinamora heard submissions from both the State and defence, and reserved judgment. Then, in clear violation of Haruzivishe's rights, Justice Chinamora held on to the judgment for more than two months.
Only on 15 July did he rule to grant Haruzivishe Z$10,000 bail as he said his appeal had prospects of success. He was then transferred from Chikurubi maximum security prison to Harare remand prison, but instead of going home, because he has other cases pending for which he was denied bail, he remains in prison.
It has been five months since Haruzivishe was wrongfully imprisoned. Activists in Zimbabwe and around the world are demanding his release as he hasn't committed any crime. Makomborero is a youthful voice speaking against injustices carried out by the Zanu-PF regime. Speaking out peacefully is not a crime!
They are calling upon the United Nations to put pressure on the government of Zimbabwe to do the right thing.
The
#FreeMakoNow
campaign seeks to highlight the plight of human rights activists who are being persecuted as the regime intensifies its efforts at closing democratic space by criminalising and outlawing the right to peaceful protest. They have planned a set of initiatives to let the world know of the infractions on rights being committed by the Mnangagwa regime and are coordinating both social movements and civil society to speak on the matter.
Dear Makomborero,
I will circulate this letter to the right Honourable Outgoing Chancellor Merkel, political parties in Germany, the human rights desk in Brussels, the Amnesty International in Bremen and Berlin. You are not to be forgotten for the great cause you are fighting for: fighting to give us an identity as people. You are an embodiment of noble a cause that very few can demonstrate by your imprisonment. Many in your situation have sold their souls but you are testing the merciless jaws of Zanu PF you rejected their cheap appeasement of "freedom"
Dear Makomborero, the video below is to inform you and the world what is going on in Zimbabwe today: how our sons are treated as criminals by Zanu regime. We cannot go on like this, something must happen. Enough is enough!!
This is from G'n'P Mine run by Mudha using his nephew Energy Dha Ncube. Such callous things happening& when sanctions are put people complain. They are addicted to gold. I challenge the ZRP to investigate& arrest these people. We must be able to protect the innocent. pic.twitter.com/jnoqgTA2Cd

— Hon. Temba P. Mliswa (@TembaMliswa) October 1, 2021
You will be protected by midzimu yese yeku Zimbabwe ichatendere kuti rusununguko rugere kuvapo munyika ye Zimbabwe. Should you get killed in that notorious Chikurubi cell, we know the rituals and spirits we shall consult accordingly: your death will symbolize a true freedom and justice for all who live in Zimbabwe for now and in the future. We are dealing with a party and government that is devoid of conscience. To say they were once freedom fighters is becoming to be an insult! Zanu PF is a swamp of thugs, criminals, and murderers no less!!
Source - Nomazulu Thata
All articles and letters published on Bulawayo24 have been independently written by members of Bulawayo24's community. The views of users published on Bulawayo24 are therefore their own and do not necessarily represent the views of Bulawayo24. Bulawayo24 editors also reserve the right to edit or delete any and all comments received.