Opinion / Columnist
Vigilance paramount as 4th wave sweeps
05 Dec 2021 at 06:07hrs |
Views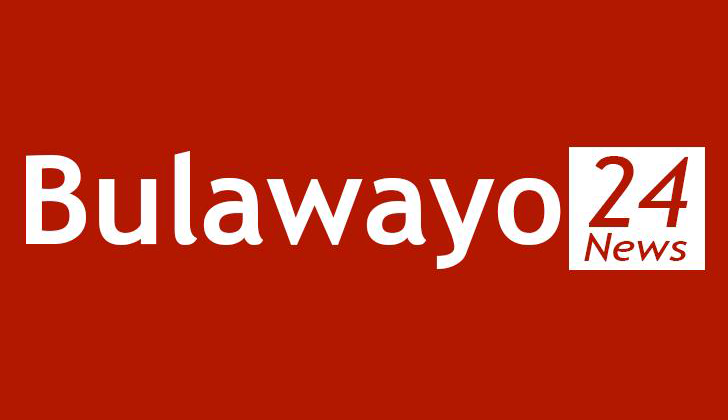 ALL indications are that we are faced with a fourth and possibly deadly wave of the Covid-19 with disastrous consequences for both the national economy and human life. Official statistics point to a sharp rise in new infections of both the dominant Delta variant and the new and as yet largely unknown Omicron variant which is sweeping across the world at an alarming rate.
The fourth wave is already wreaking havoc in Europe and the United States of America where infections and fatalities are rising by the day in the midst of a bitterly cold winter while the rest of the world is bracing for a similar occurrence judging by the behaviour of the virus in previous waves. It does not help that the fourth wave is coming at a time when the festive season is beginning with travel at its peak and large gatherings common during this time of the year. A toxic combination of complacency following the end of the third wave in August, falling vaccination numbers occasioned by low infection figures, non-compliance with Covid-19 prevention and mitigation measures and lack of enforcement of lockdown regulations by authorities will sadly see the fourth wave taking hold with resultant high death rate and hard lockdowns which slow economic activity.
In Zimbabwe, we have largely been fortunate in that our Government recognises the country's limited capacity to deal with a surge in infections and always takes swift pre-emptive action to curtail such a scenario. At the onset of the pandemic in early 2020, President Mnangagwa introduced a Level Four lockdown which was unpopular, but had the effect of stopping the virus in its tracks before it could overwhelm our health delivery system. In subsequent waves, the President has proved to be on top of the situation by acting fast to forestall a potentially grave scenario. In addition, the Government has imported millions of vaccines to roll out a vaccination programme which has been praised by the WHO.
Despite a lull in figures following the end of the third wave, Zimbabwe is still among the leading countries in the world in vaccinating its population with 3,8 million people having received their first jab while 2,8 million have been fully vaccinated.
The detection of the Omicron variant by scientists from South Africa and Botswana last week has also triggered a rise in people seeking vaccination with the Government saying it has enough stocks to cater for its citizens and for administering booster shots to frontline workers, the elderly and those with chronic illnesses. Zimbabwe has also introduced stricter travel restrictions and other measures to prevent the spread of the Omicron variant and slow the pace of the fourth wave.
While the Western world reacted clumsily to the detection of Omicron by imposing a blanket ban on travel from Southern Africa, Zimbabwe has been measured in its response by introducing a compulsory 10-day quarantine for all returning residents and visitors.
Those who have been away for less than 14 days will be able to quarantine at home, if an inspection finds their residence suitable, while those away from Zimbabwe for more than 14 days will have to quarantine at a public or private facility at their own expense. Both groups will be given a PCR test on arrival, regardless of whether they were tested outside the country. Both groups will have a second PCR test after five days.
The Government has also introduced a 9pm-6am curfew with businesses, including entertainment joints, set to close at 7pm. Bars and nightclubs must only let in fully vaccinated patrons. The Omicron variant is officially now in Zimbabwe with genomic sequencing of samples from Masvingo and other places on Friday confirming its presence. Tests on specimens collected from Covid-19 positive students from Masvingo Teacher's College showed the Omicron variant. Meanwhile, daily new infections broke the 1 000 barrier on Thursday for the first time since August 4 with 1 042 new cases followed by 1 062 new cases on Friday.
On November 25, the country recorded just 27 new infections. At the height of the third wave in July, the highest daily total of new infections was 3 110. These are grim statistics showing a dangerous trend which might peak just after the Christmas and New Year holidays. The Government has already done what it can by announcing restrictive measures and it is up to the people of Zimbabwe to adhere to them.
Granted, we are approaching the holiday season where people merry make, mix and mingle after a tough year, but this could be potential ground for super spreader events. We call on law enforcement agents, border staff, businesses, bars, nightclubs and all other sectors of the economy to strictly enforce the new regulations without fear or favour.
So far, not much is known of the Omicron variant which has been classified a variant of concern by WHO, but the panic around the world caused by its discovery should spur us to be vigilant. It is unusually high levels of mutations make it more likely to be highly transmittable and there is a possibility that current vaccines might be ineffective to fight it.
While scientists work around the clock to decipher this new variant, let's stop it in its tracks by doing the basics. In this regard, we commend the Government for always prioritising the lives of the people of Zimbabwe through well thought out mitigation measures. On Friday, President Mnangagwa authorised booster shots for those who need them.
Source - The Sunday Mail
All articles and letters published on Bulawayo24 have been independently written by members of Bulawayo24's community. The views of users published on Bulawayo24 are therefore their own and do not necessarily represent the views of Bulawayo24. Bulawayo24 editors also reserve the right to edit or delete any and all comments received.