Opinion / Columnist
China remains a strategic partner for Zimbabwe
05 Dec 2021 at 06:10hrs |
Views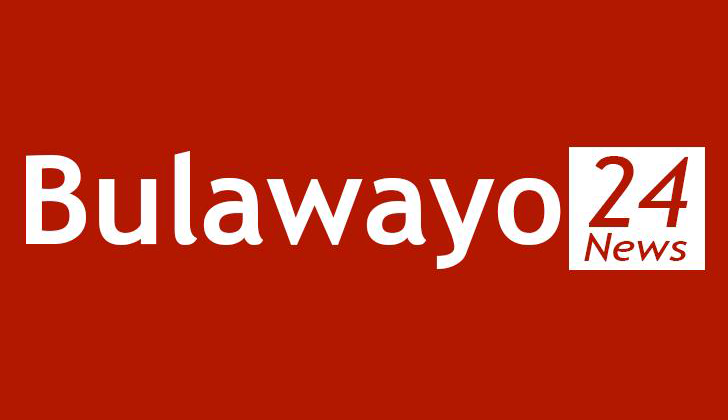 MY mission from His Excellency President Mnangagwa upon deployment as Ambassador in 2019 was to deepen the levels of co-operation in all respects between the People's Republic of China (PRC) and Zimbabwe.
President Mnangagwa highlighted that the PRC was and remains a Comprehensive Strategic Partner of co-operation in politics, international relations, the economy and people-to-people and cultural exchanges.
Evidence of the importance of this treasured historical relationship was notably the 2008 veto at the United Nations when China together with Russia blocked attempts by the United States and its Western allies to have Zimbabwe on UN sanctions, which would lead to military action against the country.
In addition to the above, a number of co-operative projects have been undertaken at Government-to-Government level as well as private sector investments in many areas including mining, manufacturing and agriculture to name a few.
As Ambassador, my mission, therefore, remains that of growing this relationship.
What I yearn for is the participation of the generality of the Zimbabwean population in nurturing the interaction in economic, cultural, professional and person-to-person exchanges.
China is the world's second largest economy and is poised to grow further.
The world is looking to China for growth opportunities and there is no reason why Zimbabwe cannot anchor its growth prospects on co-operating with China.
As a consumer market China has a population of 1,4 billion people, with strong purchasing power.
Hence, Zimbabwean businesses should seek to supply that market with their quality consumer products.
As a nation we need a strategic pragmatic mindset shift which realises where future potential lies and cultivate that frontier in a wholesome manner.
There are many lessons which can be borrowed from China's exponential growth experience and these should be extracted and adapted to our own environment.
The Covid-19 pandemic has been and remains a catastrophic public health challenge for mankind.
Cases continue to rise and deaths continue to be recorded.
Highest cases were recorded in the US, Brazil, India, Mexico, Russia and Peru in that descending order.
It is ironic that countries perceived to have the best health infrastructure and advanced science and research have suffered the worst of the pandemic, hence the question about the origin and spread of the virus should be tackled seriously in a non-political and scientific manner.
In this respect, it is therefore imperative for all countries to focus on scientific tracing of the origins of the virus with a view to contain the current spread and prevent future pandemics of a similar nature.
China has done exceptionally well in containing the spread of the virus.
By the same token, Zimbabwe has benefitted from vaccine and other pandemic fighting material donations and supplies from China.
There is, however, an urgent need to ramp up co-operation in joint research and development in the areas of clinical management, pharmaceutical, vaccine and drug manufacturing and infrastructure development of health care facilities.
Co-operation in health is an imperative for Zimbabwe.
Such co-operation will be significant in that it will directly benefit the people and in the process make them appreciate the fruits of relations with China.
Zimbabwe continues to stand in solidarity with China in the call for the global community to work under the ambit of the World Health Organisation in a scientific and non-political manner with regards to the highly contentious issue of the Covid-19 origins tracing.
A science-based approach to this subject would ensure that the international science community is more prepared to strategise on containment and elimination of future pandemics.
FOCAC, which is the Forum on China Africa Co-operation, was held in the Senegalese capital - Dakar – from November 29 to 30.
FOCAC, which is in its 21st year, has a membership of 53 African countries and it is a forum for co-operation in infrastructure development, trade and economic issues, political engagements, people-to-people and cultural exchanges, peace and security as well as multilateral and bilateral exchanges in health, education and other professional exchanges such as climate, the environment and biodiversity.
FOCAC provides a window of opportunity for co-operation with China under President Xi Jinping's philosophy of not leaving anyone behind in the march towards a shared community of prosperity for mankind and a global community of health.
The letter and spirit of this philosophy has seen China advancing funds towards the development of infrastructure in Africa such as roads, railway lines, airports, ports, telecommunications and power generation.
Recently, China contributed immensely towards the fight against the Covid-19 pandemic through the donation and facilitation of purchase of vaccines and Personal Protective Equipment.
Zimbabwe has reaped the benefits of FOCAC co-operation in many areas that include the completed upgrade of Kariba Power Station, the extension of the Victoria Falls International Airport, the Mahusekwa Friendship Hospital and the ongoing works at Hwange Thermal Power Plant, the Robert Gabriel Mugabe International Airport, the new Parliament Building and the upgrade of our telecommunications sector to name a few.
Whilst the above are Government-to-Government public sector projects, we envisage the injection of more private sector capital to deepen industrialisation and manufacturing.
In addition, we anticipate further opening of the Chinese market to Zimbabwean products and we urge Zimbabwean businesses to position themselves appropriately.
China announced the end of the fight against poverty in 2020 after lifting more than 800 million people from poverty to moderate prosperity.
The fight against poverty, however, needs to be properly contextualised in that it is not an event but a deliberate process which involves long-term strategic planning for economic development, industrialisation and qualitative service delivery in all sectors.
Through various exchange programmes between the two countries, Zimbabwe can extract lessons to enrich its development endeavours as enshrined in Vision 2030.
President Mnangagwa has been consistently and persistently clear in stating that the burden of developing Zimbabwe is everyone's responsibility.
As a leader, he has harnessed the goodwill of the world through engagement and re-engagement, with a view to attracting partners to come and work with us in the long and arduous journey of building our country.
However, as lessons from China reveal, the President's efforts alone are not enough.
Unity, hard work, discipline, resilience and a common desire for a prosperous motherland are key to success.
As Zimbabweans let us focus on hard work.
Let us focus on unity; in the liberation war we used to say "iwe neni tine basa" and it is my conviction that a return to this philosophy will see us move mountains.
We are fortunate as a nation that God gave us abundant resources.
In turn, President Mnangagwa is saying let us all come to the "dinner table" and share ideas for uplifting all Zimbabweans out of poverty.
We must own our country and the means of production.
Let us consider crowd funding as a concept for economic empowerment.
Rather than put money into consumptive expenditure, Zimbabweans must develop a culture of coming together in groups to fund major projects.
This has succeeded in many countries, including China, and there is no reason why it cannot succeed in Zimbabwe.
In line with the Chinese Government's policy of encouraging outbound investments and the Zimbabwe Government's mantra of Zimbabwe is open for business, the country has seen an upward rise in the number of Chinese quasi-state and private companies investing in the country and this of course is a boost to Vision 2030.
Chinese companies are operating in agriculture, mining, manufacturing and the industrial retail sectors for the distribution and sales of machinery, equipment and hardware.
Among the impactful investment success stories which have directly benefited the people are companies such as China Tobacco in agriculture and Afrochine - a subsidiary of Tsingshan Holdings in mining, to name a few.
China Tobacco, a quasi-state entity, has sponsored contract tobacco growing to the benefit of many new farmers who benefited from the land reform programme.
Over 150 million kilogrammes of tobacco produced annually and bought back by China Tobacco have financially empowered new farmers and created thousands of jobs.
It is our wish that the model is replicated in other areas of production and as an Embassy we are continuing to engage the Chinese business.
Tsingshan Steel, which is a subsidiary of Dinson Holdings, has invested in Afrochine at Selous where they are mining and smelting chrome.
They have also invested in Hwange coking coal and are putting finishing touches on the establishment of an iron ore mining and smelting facility at Manhidze in Chivhu and a steel manufacturing plant in Chirumhanzu.
The investments by Dinson worth over US$1 billion are indeed an endorsement of the pro-investment policies of the Second Republic.
Martin Chedondo is Zimbabwe's Ambassador to China.
Source - The Sunday Mail
All articles and letters published on Bulawayo24 have been independently written by members of Bulawayo24's community. The views of users published on Bulawayo24 are therefore their own and do not necessarily represent the views of Bulawayo24. Bulawayo24 editors also reserve the right to edit or delete any and all comments received.