Opinion / Columnist
Zimbabwe-Zambia: There goes the puppies again!
12 Dec 2021 at 20:06hrs |
Views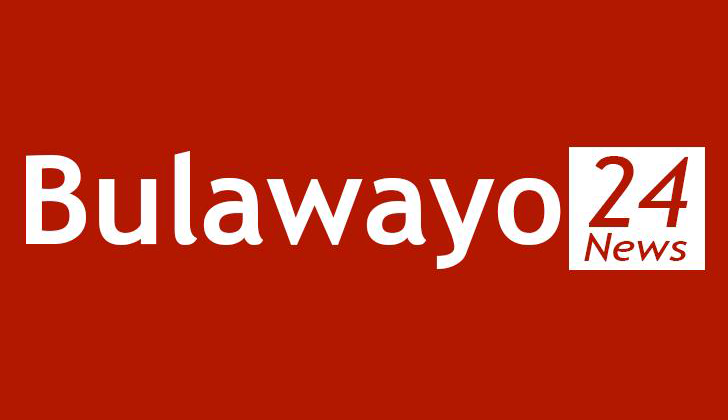 OVER the past few months, the political temperature has been heating up as if the country's general elections are scheduled for next year.
Watching developments from my poshto has been quite intriguing.
For those who have not yet been politically circumcised, poshto is a Portuguese word we used in reference to a secluded place where our commanders used to stay at our operation bases during the liberation war. As I watched developments on the political scene from my poshto, the temptation was to fold my hands and enjoy the drama from the sidelines but then the stubborn soldier in me kept on whispering into my ears that: "Comrade, this political space needs your brutally honest voice."
I had no choice, but to oblige.
Isn't it they say: "sharing knowledge and experience has helped mankind survive and evolve into the intelligent and productive species he is today?"
At Mgagao Training Camp in Tanzania we used to call it political orientation. How I miss those revolutionary days?
Enough about the introductions and the niceties. We will get to know more about each other in due course.
I see there is a lot of misplaced and misdirected excitement in opposition circles in Zimbabwe over the election of President Hakainde Hichilema in Zambia from the United Party for National Development (UPND).
So unfortunate that the Zambian elections have given little Nelson Chamisa some Dutch courage to think that his Damascene moment has come. Looks like we are going to have one of the longest election seasons in the history of Zimbabwe - that is if little Nelson's financially broke political party can sustain the marathon.
Brace yourselves for exciting times.
What is not making any logical sense is the overspill of excitement from the Zambian elections into Zimbabwe. Suddenly, the out-of-sorts little Nelson thinks his moment has come. He has been all over the place since August running aimlessly across the country like a headless chicken, but truth be told, little Nelson knows he is not going anywhere. The boy is broke and his party coffers are literally empty. But that is not the crux of the matter here.
By the way, even the arrogant Tendai Biti with all his US-funded machinations and the loud but ineffective Job Sikhala know that they are going nowhere. Of course, as a people who are not driven by any ideology, these opposition leaders have to keep their gullible supporters excited. Zambia has presented them with the perfect opportunity to create a mirage of hope. Let's see how they will sustain this mirage till 2023.
As a trained soldier, let me be very bold and crystal clear: little Nelson and his hoodlums have no capacity to take Zanu-PF head-on.
It just can't.
The Zanu-PF machinery, with President Mnangagwa at the helm and Vice President Constantino Chiwenga ably supporting him, is just too formidable. It is a mean machine that will obliterate anything in its path.
However, for democracy's sake, little Nelson and the other puppies will be allowed to jump around like little rascals as they try to win back the sympathy of the clearly tired Western world.
But I can tell you emphatically that they are chasing the wind. Never mind the bravado; it's just a charade. See now, the soldier in me already wants to go after these little puppies.
As a trained soldier, I need to restrain myself even though the temptation and the capacity is there to tear the puppies into smithereens.
During the liberation struggle we would sing the song; "Kune nzira dzemasoja."
That touching song used to restrain us from acting stupid during the war.
Anyway, let me take you back to the Zambian elections and the unwarranted excitement that the elections have created in some myopic Zimbabweans who seem to be suffering from selective amnesia. Yes, we share a lot with Zambia, especially history, but it's stretching the imagination too much to think that elections in Zambia can determine what will happen in Zimbabwe. The political terrain is totally different. This is not a scare tactic, but I was in the thick of things that historic week in November 2017 and so you better believe me when I share my views on power and politics.
I have lots of pictures from that unforgettable week in November 2017 where many ecstatic Zimbabweans, including very beautiful ladies, posed for pictures with me as I sat on one of those menacing armoured vehicles.
Forgive me for the arrogance, but honestly if you were in the position that I was in that historic week in November 2017, you would also speak with some grandiose.
Do you know one beautiful lady actually kissed my AK 47 as Zimbabweans showered us with praise during that transition? That was one of the best moments of my life. The excitement reminded me of April 17, 1980. Anyway, my story is that Zimbabwe is not Zambia. Little Nelson is not President Hichilema. The MDC in its many factions is not UNPD. The nonsense that this and this is equal to this should stop. The overzealousness should be extinguished. There is no connection, no resemblance, no similarity and no likelihood that what happened in Zambia during their last general elections in August 2021 can and will repeat itself in Zimbabwe.
The political environments are completely different. Let's not magnify Zambia's influence in regional politics and let's not appear as if we do not know who is the big brother between Zimbabwe and Zambia.
In case you missed what happened in Zambia, let me fill you in.
President Hichilema became Zambia's seventh president when he got 59, 38 percent votes while former president Edgar Lungu of the Patriotic Front polled 38,33 percent.
President Hichilema's victory became the third time that an opposition leader has unseated an incumbent president in Zambia since 1991.
This is not by coincidence.
There is traceable history to it all.
When Zambia got its independence in 1964, its founding father was Kenneth Kaunda who ruled the country until 1991.
In the 1991 elections, Kaunda was beaten by Frederick Chiluba from the Movement for Multi-Party Democracy (MMD).
In 2001, Levy Mwanawasa, who had been handpicked by Chiluba, won to become Zambia's third president.
Unfortunately, Mwanawasa died in 2008 and was replaced by Rupiah Banda.
In 2011 Rupiah Banda was defeated by Michael Sata from the Patriotic Front.
Sata died in office in 2014 and the then vice president, a white man called Guy Scott, took over in an acting capacity.
In 2015, Lungu from the Patriotic Front won the presidency and was retained a year later after he called for a snap general election.
Lungu ruled Zambia up to August 2021 when President Hichilema took over.
As supporters of UNPD in Zambia were justifiably celebrating their hard-won victory, they were joined by sycophants from little Nelson's party in Zimbabwe.
It was as if the Zambian elections have a contagion effect on little Nelson who wagged his political tail as if he was President Hichilema's running-mate in the elections.
The naivety was nauseating.
Little Nelson is now all over the place making irritating noises about voter registration blah, blah, blah.
Somehow he thinks the youths in this country belong to his party, just because he is in his 40s.
It does not matter that he hasn't done anything for the youths and he has nothing exciting to offer the youths.
The youths are supposed to eat his cheap political rhetoric.
And somehow little Nelson also thinks that youths in Zambia are the same as the youths in Zimbabwe.
I won's say much for now, but little Nelson should take stock of the kind of youths he is attracting. If he really thinks those youths will carry the day for him then he desperately needs political deliverance.
To be continued next week….
Source - The Sunday Mail
All articles and letters published on Bulawayo24 have been independently written by members of Bulawayo24's community. The views of users published on Bulawayo24 are therefore their own and do not necessarily represent the views of Bulawayo24. Bulawayo24 editors also reserve the right to edit or delete any and all comments received.